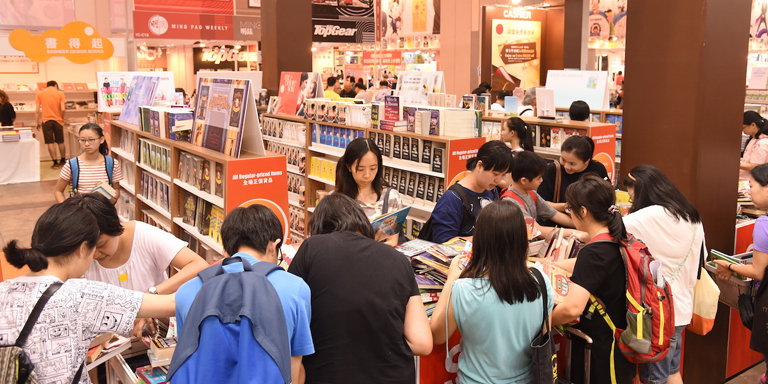 https://hkmb.hktdc.com/en/1X0AAMHP
Armchair Journey Around the Globe
Travel is the focus of this year's HKTDC Hong Kong Book Fair.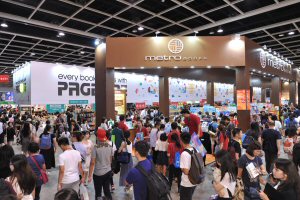 Travel writers would seem to have a dream job, traversing the globe to exotic destinations while getting paid in the process. Hong Kong audiences will have the chance to hear from local and international writers who have successfully made a career from travel, in a special focus of the upcoming HKTDC Hong Kong Book Fair, to be held from 19-25 July.

A thematic exhibition called Around the World Through Words, and an engaging seminar series, offer fair visitors insights into places they may have only imagined. "We hope that people can learn about the world through reading the works of our guest travel writers, even though they themselves may not have the opportunity to travel around the globe," said HKTDC Deputy Executive Director Benjamin Chau.
The travel theme follows last year's focus on Chinese martial arts literature. This year, the exhibition will feature the works of several Hong Kong travel writers with varied backgrounds, including litterateurs, cruise experts, explorers, historians, war correspondents and novelists, such as Leung Ping Kwan (Ye Si), Xi Xi, Rebecca Lee and Zhou Yijun.
An accompanying art gallery will showcase photographs, paintings and printed matter telling stories about interesting places through the ages, in an exhibition titled Beyond the Picture. It will include a section organised with National Geographic magazine to feature award-winning photographs that capture the culture, landscape and architecture of Hong Kong and other locations around the world. The series will also showcase "old Hong Kong" through the paintings of celebrated local artist Lee Chi-ching.
International Authors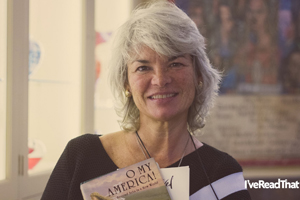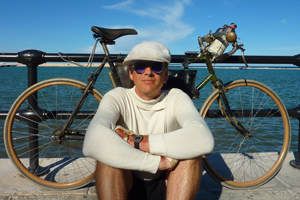 Renowned international authors will join the line-up for a series of eight seminars. Among them will be crime-fiction writer Sophie Hannah, and travel writers Sara Wheeler and Tim Moore – all from the United Kingdom – in an English Reading and Creative Writing seminar supported by the British Council.
"I am very much looking forward to coming to Hong Kong. I'm keen to explore a new and exciting place I've never seen before," said Ms Hannah, whose style is often compared to the light verse of Wendy Cope and the surrealism of Lewis Caroll. "At the Hong Kong Book Fair, I will be sharing all the things I wish I'd known when I started out as an author. There will be insights about the writing process and also the publishing industry," she added.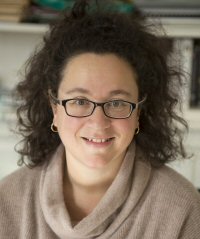 Mr Moore will introduce his latest book, The Cyclist Who Went Out in the Cold, written after riding the entire length of the former Iron Curtain on an East German shopping bike. He and Sara Wheeler will each discuss the philosophy of travel writing.
Sara Wheeler will give a talk about her journey to the Arctic, which she details in her book The Magnetic North, and will lead a workshop on non-fiction creative writing.

Novelist, poet and essayist Alain Mabanckou, a Man Booker International Prize finalist who currently lives in Los Angeles, will talk about his novels and non-fiction writing depicting the experience of contemporary Africa and the African diaspora in France. Originally from the Congo, the award-winning novelist, poet and essayist will present his latest book, Black Moses, which was published in March.
East Meets West
Other guests will include Cedric Fernandez, an illustrator and comic author who recently created several new albums in his popular series featuring Le Petit Prince and Antoine de Saint-Exupéry; and local author Mark O'Neill, whose latest work is a biography of Sir Robert Hart, Director-General of the Imperial Maritime Customs Service of the Qing dynasty from 1853-1911.

Introducing their recently published book The Silver Way, Hong Kong-based authors Peter Gordon and Juan José Morales will show how a Pacific route to and from Spanish America made China an economic powerhouse 400 years ago.

Speakers in the series will also include Chinese mainland writers Ye Xin, Hang Shaogong, Fang Fang, Zhou Meisen, Liu Xiaoqing, Wang Chaoge, Xu Zhiyuan, Lu Nei, Zhou Bing, Xiao Han and Hao Jingfang; Taiwanese writers Chu Tien-hsin, Tang Nuo, Liu Ka-shiang and Yang Ze; and from Hong Kong, Leung Man-tao and Craig Au-Yeung.
Tales of Adventures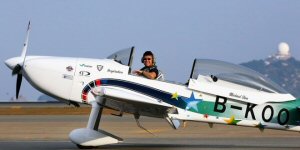 In the seminars, travel writers, academics and travel experts will offer their insights on travelling and travel-writing styles. One seminar will cover children's literature and parent-child reading, while in another, travel expert James Hong, Hong Kong swimmer Stephanie Au and physiotherapist Elton Ng, who conquered Mount Everest, will share tales of inspiration.

Fair visitors will also hear from Professor Tony F Chan, President of the Hong Kong University of Science and Technology, pilot Hank Cheng and engineer Gary Tat, who together, assembled a light aircraft in Hong Kong and completed a journey around the world.

About 670 exhibitors from 35 countries and regions will present books on a wide range of topics and in various languages at the 28th edition of the HKTDC Hong Kong Book Fair, a week-long event to raise cultural awareness and interest in reading.

Open to the public, the Hong Kong Book Fair will be held from 19-25 July at the Hong Kong Exhibition and Convention Centre.
Related Link
Hong Kong Book Fair 2017
Books & Printed Items
Printing & Publishing
Tourism & Hospitality