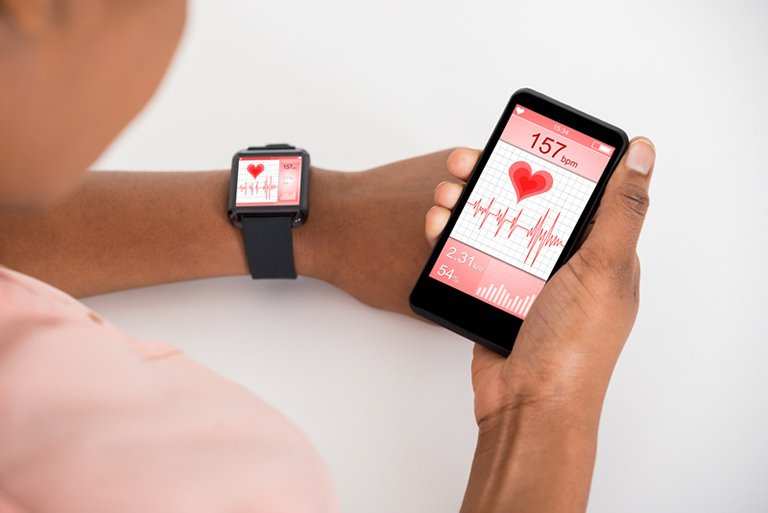 https://hkmb.hktdc.com/en/1X0AAM33
Hong Kong Start-up Trends: The IoT and Wearables Sectors
The buoyant Internet of Things (IoT) industry is creating unprecedented opportunities for both individuals and enterprises in Hong Kong, gaining greater value from connections among people, appliances, equipment, and data. Connected smartphones, exercise apparel, watches, home appliances, manufacturing equipment, office buildings, logistics fleets, and many more will soon join the ranks of the IoT.
These connected devices are impacting lives on a daily basis, changing everything from the way healthcare is delivered, to control of home appliances, to operating manufacturing facilities and other critical infrastructure.
The revolution of industrial IoT wearables can lead to substantial benefits for industries such as chemical, energy and power, logistics, agriculture, healthcare, transportation and many others.
Geographically, Hong Kong is close to Shenzhen, a massive industrial centre with a cluster of electronic factories. Many Hong Kong start-ups involved in the development of IoT technology and hardware products find it convenient to have value-added activities, such as product design and prototype building, in Hong Kong, with mass manufacturing in Shenzhen nearby.
Control of Health with Smart Wearables (Interview with Heartisans)
The healthcare industry faces a challenging new reality: an aging population means more individuals with multiple chronic diseases and complex medical needs.
Among all health hazards, cardiovascular disease is the leading cause of death in the world. Over one-third of the world's population has suffered from high blood pressure. The number is believed to be vastly underestimated, as many people do not know that they have high blood pressure.
Many healthcare providers are now investing in remote patient monitoring solutions (RPM) to help reduce the pressure on the healthcare system. Since RPM connects clinicians more directly (and virtually instantly) with relevant patient data, it makes their daily routines more efficient – resulting in the ability to deliver higher-quality care to more patients with a lower risk of burnout, and for healthcare providers, lower costs and higher efficiency.
A group of professionals in Hong Kong is seizing this opportunity to establish a start-up, Heartisans, with the aim of providing a solution for the aging population to take control of their health. The start-up successfully joined AIA accelerator in Hong Kong to obtain access to funding and mentorship.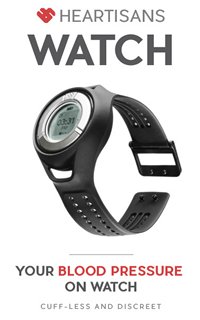 Sang Yeon Hwang, Co-Founder of Heartisans said: "We conducted a survey of 120 people to find out the pain point of the current blood pressure monitoring method. The majority of respondents found the procedure takes too long and is too cumbersome. They want to have a method that they can access anywhere anytime more easily. We then spent six to eight months brainstorming with experts and consumers to come up with the idea – to design a smart wearable device for people to measure their blood pressure, pulse and arrhythmia on the go, 24/7.
"We believe that our product effectively removes the pain points of current blood pressure monitoring methods. It gives people more incentive to engage in their own disease management and take more responsibility for their health. This, in the long run, will reduce people's reliance on the public health system."
Heartisans is only a couple of months away from mass production. Being located in Hong Kong has given the start-up an obvious geographic advantage – proximity to Shenzhen, the world's consumer electronic production centre. However, the company is still looking for another round of funding of about US$1 million for production and market launch.
As far as marketing is concerned, Heartisans is identifying the right leads from various sources and building a direct mailing list for promotion. It has a small in-house team to implement and monitor digital marketing. Moreover, it will soon launch its own e-commerce site to sell directly to consumers worldwide.
Hwang said: "We are also actively looking for distributors and retailers for our products. We have showcased our products at the Mobile World Congress, and will soon make the first shipment of a few thousand products to Barcelona to test the market. We think our products have great potential in Hong Kong, the United States, Germany, France, Canada, Australia, and the United Kingdom, where people are more concerned about health."
To further promote its brand, the start-up will look for opportunities to speak in inno-tech or healthcare conferences. Hwang also believes that meeting entrepreneurs from different parts of the world can bring new ideas to his company, and keep them abreast of the latest market trends.
Industrial Wearable IoT Devices Gaining Market Momentum (Interview with Comma Technology)
Comma Technology, a Hong Kong start-up, was established in October 2014 at the start of the "Technology Start-up Support Scheme for Universities" (TSSSU) scheme offered by the Hong Kong government. Its vision is to provide enterprises with safe, efficient and convenient mobility solutions with wearable computing technologies for enterprise, as well as helping them to save cost.
Leon Kong, CEO of Comma Technology, said: "We introduce smart wearable technology devices and systems into traditional industrial environments, such as manufacturing, logistics, hospitals and any industries that possess a large number of valuable assets. Our solutions not only improve the process of data capture, but also enhance data management and operational efficiency."
The start-up won the Silver Award in GS1's IoT Competition. Because of its innovation and commercial viability, it has also been selected by the TSSSU@HKU – an award scheme offered by the University of Hong Kong (HKU) that provides funding support to technology start-up companies formed by HKU members – for a continuous three-year award, also gaining funding support from a major mainland bank.
Kong said: "Based on our independent research and development of miniaturised integrated circuit boards, a series of wearable industrial devices for data capture has been developed. One of our most representative products integrates RFID (Radio Frequency IDentification) reader, barcode scanning, temperature sensors, and other functions, suitable for data capture in complex scenarios. Our wearable devices are more user friendly than the PDA (Personal Digital Assistant) or cellular phone as they are lightweight, wireless and hands-free at the same time.
"If you are working in a warehouse and need to scan and move boxes, you probably know how important it is to keep your hands free. Gun shaped barcode scanners are not the best solution for mobile workers, that is why we offer wearable scanning solutions that are comfortable and allow mobility at the same time.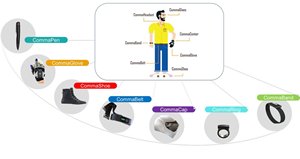 "Our wearable solutions are also extremely valuable for large production plants with numerous pieces of equipment and facilities, especially those with high safety and security concerns. We have implemented a real-life, total solution in a huge polysilicon manufacturing plant on the mainland, which is as big as 10 soccer fields. There are strict requirements to regularly check the pressure, temperature and vibrations of all the facilities in the plant (over 8,000), that is where our wearable solutions come into handy."
Kong believes that the company's high-performance wearable solutions are competitive in the market. Similar products available in the United States are not wireless and cost between RMB10,000 and RMB30,000 (US$1,450 and US$4,360).
Recently, industrial wearables devices in enterprise and industrial environments have received high levels of interest and market momentum. Companies across a wide variety of industry sectors are conducting trials with various wearable devices for multiple uses. Kong is hoping that through continued R&D efforts, a bridge between industries and IoT wearables could be built to support the transition from industry 2.0 to industry 4.0.
Upbeat about the company's future, Comma Technology has established a branch in Shenzhen to take advantage of the world's consumer-electronics industry hub. Kong said: "Shenzhen's army of university-trained engineers made it a global centre for product prototyping."
This start-up plans to enter overseas markets in 2017. Kong anticipates that the most effective mode for market expansion is selling hardware devices in bulk through overseas distributors, a different strategy from that currently employed on the mainland, which is mainly providing a total solution. He is interested in participating in as many exhibitions as resources allow, in order to gain international exposure.
Information Technology
Electronics & Electrical Appliances