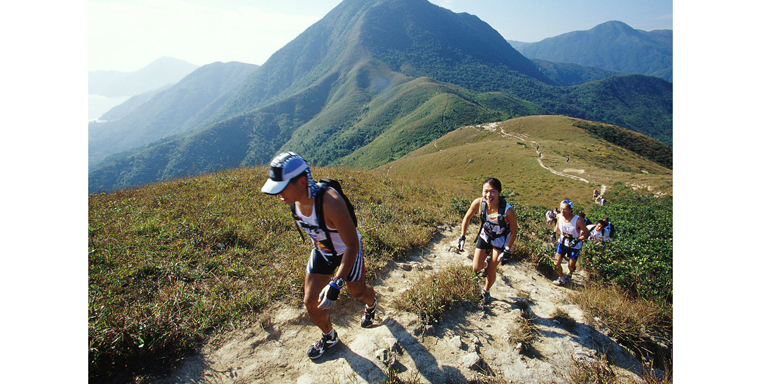 Head for the Hills
Hong Kong's stunning hiking trails are alive with the sounds of nature.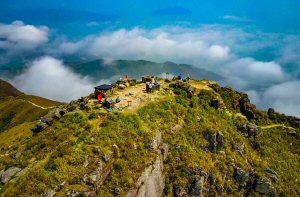 A chorus of birdsong, a medley of monkey chatter. The sea's serenade, the forests' whisper – all within close proximity of one of the most vibrant and densely packed cosmopolitan central business districts in the world.

Many associate Hong Kong with tall buildings, rather than trees – and indeed, Hong Kong is home to more skyscrapers (measuring 100 metres or taller) than any other city, according to building information database Emporis.

It has been said that the abundant greenery fringing the urban districts is Hong Kong's "best kept secret." But the fact that 70 per cent of Hong Kong is officially countryside – "rolling hills, country parks [and] surf-beaten coastlines," as Lonely Planet describes it – is not lost on the throngs of nature-loving residents and visitors who head for the hills at every opportunity.
From Leisure to Business
The mountains so enamoured British expatriate Steve Pheby when he arrived in Hong Kong five years ago that he not only joined a local hiking group, he turned it into a business.

Hong Kong Hikers Ltd, of which Mr Pheby is now Director, started out as a social club for folks who love to tramp through the countryside. He had left a job leading a relocation company in Turkey to move to Hong Kong as a "trailing spouse" – joining his wife who came here for a new position. Mr Pheby soon saw how a hiking hobby could also be a corporate sector opportunity.

Demand for sponsorship events, team-building exercises or race days, as well as from tourists wishing to see the wilder side of Hong Kong, now makes up a growing part of the organisation. Meanwhile, the social element is maintained with regular walkabouts for group members.

"A company hires me, I devise a route, and organise the catering, which might be a pub lunch at the end, or refreshments while watching a sunrise," Mr Pheby says. "We don't take it too seriously – we're there to get outdoors in nature and enjoy the beautiful Hong Kong countryside."
Explore Local History
One popular route is the "Monkeys and Bunkers," rambling among the monkey populations of Kam Shan Country Park as well as visiting old World War II bunkers at Shing Mun.

The latter forms part of the Gin Drinkers Line, defence installations built on hills in the Kowloon Peninsula by British forces trying to deter an invasion by Japanese forces. "The tunnels are marked Regent Street, Oxford Circus and so on – so it's an interesting bit of history," Mr Pheby says.
Shing Mun is also part of the world-renowned MacLehose Trail, the city's longest hiking trail, which hosts the gruelling 100-kilometre Oxfam Trailwalker charity event each November, and has been named by the National Geographic Society as one of the best hikes in the world.

Night hikes are particularly popular with tourists, who relish the chance to watch day turn into twilight across the ocean at Sunset Peak, Lantau's second-highest peak.
More Ways to Hike
Other companies in Hong Kong also offer guided hiking tours, including Walk Hong Kong, Wild Hong Kong and Adventure Tours HK.

From a purely social perspective, the Hong Kong Trampers describe themselves as "a group of friends who enjoy exploring Hong Kong's countryside on Sundays." Three hikers started tramping together back in 1997, and it has grown from there. According to the description on its website, the Trampers "prefer a group over going alone, and have a mutual interest in exploration, beer and adventure."

Hong Kong Adventurer, another group of social hikers who enjoy wilderness-trekking at home and overseas, introduces on its web page "the most hidden, yet most beautiful or breathtaking adventure routes in Hong Kong."
Choose Your Own Adventure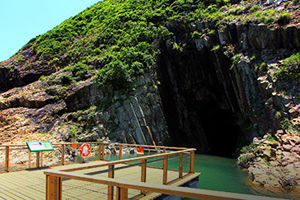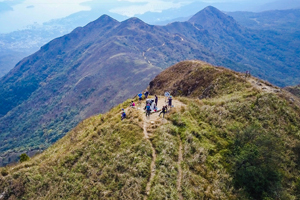 The diversity of Hong Kong's hiking trails is outlined in an itinerary of suggested routes on the Hong Kong Tourism Board website. It includes the popular Dragon's Back, an award-winning urban trail, which "undulates like a dragon's backbone" providing spectacular views of the city, mountains, coastline and sea. Dragon's Back was once named by TIME magazine as the best urban hiking trail in Asia.

Just outside the central business district, the Peak Circle Walk is a gentle, 3.5-kilometre hike that winds around the highest point on Hong Kong Island and offers stunning views of Victoria Harbour. The Peak is also the start of the 50 kilometre-long Shek O and Big Wave Bay trail. It is made up of eight sections that can be tackled separately, the final stretch along Dragon's Back.
Trails threading through the Hong Kong Geopark, a member of The Global Geoparks Network, reward hikers with an assortment of ancient coastal landforms and rock formations shaped by millions of years of waves and weathering. Elsewhere, the 1,000 steps up a trail called The Twins offer a series workout, and a splendid view of Stanley and the outlying islands, while beginners can head to Sai Kung for a leisurely stroll to the beaches of Tai Long Wan.
A Trail for All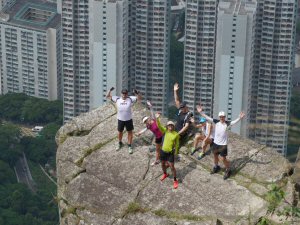 In Hong Kong, hiking is for everyone. Steve Pheby says he was "overweight and unfit" when he first laced up his boots. He has since shed 25 kilogrammes without changing his diet, and still enjoys a wine or beer on weekends. He tramps five or six days a week, rain or shine, just for the fun of it.

"Hiking is so easy in Hong Kong," Mr Pheby says. "You can literally get out at an MTR station, walk for 10 minutes, and be in the middle of the forest."
Related Links
Adventure Tours HK
Hong Kong Adventurer
Hong Kong Hikers Ltd
Hong Kong Tourism Board
Hong Kong Trampers
Walk Hong Kong
Wild Hong Kong