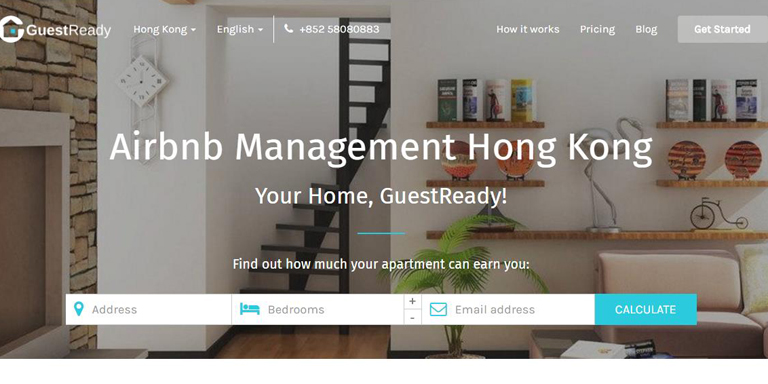 https://hkmb.hktdc.com/en/1X0AAJPQ
Ready to Welcome Guests
Hong Kong serves as a pilot city for a global start-up that seeks to professionalise hosting for home-stay accommodation platforms.
Targeting busy Airbnb hosts and investment property owners, GuestReady.com was launched simultaneously in August 2016 in Hong Kong, Singapore, Kuala Lumpur, London, Paris and Amsterdam.

Providing a range of host services such as laundry, cleaning, check-in and check-out of guests, the service "more importantly," manages entire properties, according to Lou Chan, co-founder and Managing Director of GuestReady Hong Kong. "This includes guest communication, maintaining listings on multiple short-term rental sites, and ensuring the property generates the maximum possible yield," Mr Chan explained.

GuestReady's global management comprises a team of experienced entrepreneurs with a start-up track record. Mr Chan had been on the founding teams of Rocket Internet's vacation rental site, Wimdu, and online fashion retailer Zalora. He also co-founded Captcha Media, a digital marketing consultancy in Hong Kong, advising companies in consumer industries in Hong Kong and on the Chinese mainland about their marketing strategy.

The new start-up has been backed by Switzerland's Swiss Founders Fund with an undisclosed sum.
Meeting a Need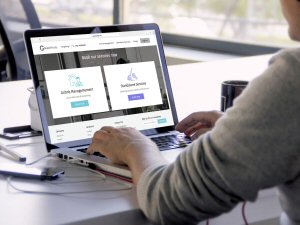 Mr Chan views GuestReady as the "missing link," enabling more property owners to become hosts as short-term accommodation providers.

He believes home-stay "is here to stay," since it fills a need not entirely met by hotels and serviced apartments. "While traditional property agents focus on long-term rental and management of properties, GuestReady focuses on the underserved niche of short-term and vacation rentals," he said.

Some travellers prefer the idea of staying in an actual home. However, Mr Chan said, in a private rental arrangement, there is often a degree of disconnect between the expectations of host and guest. GuestReady steps in with a "hassle free solution."

By having a representative on site to check guests in and out, the standard and cleanliness of the premises is monitored, and the host advised of any maintenance issues. Housekeeping is organised upon each guest's departure, and any feedback is managed as well. A blog on the company's website gives hosts tips on ways to make their property more appealing and "guest ready."

Rather than having one set price per listing, the company uses algorithms to optimise nightly rental in the way that hotels gain revenue through seasonal rate adjustments.
Fee for Service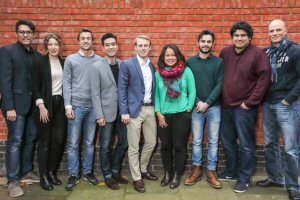 Hosts who sign up for the GuestReady service pay a monthly fee, which is levied according to the rental received. Properties need to be up to scratch in order to qualify. "We are quite selective about who we accept as hosts," Mr Chan said.

The rental websites don't indicate which properties are "GuestReady," so the guest has no way of knowing – but Mr Chan believes that their favourable reviews would benefit the host and generate more business as a result.

In Hong Kong and Singapore, properties that take in fee-paying guests are, by law, regarded as boarding houses – and in the absence of a hotel license, require a minimum 28-day stay. The regulation has restricted the take-up of GuestReady in Hong Kong, which currently manages 50 properties – reflecting far slower growth than the business has achieved in London and Paris where short-stay leasing is allowed.

Many of GuestReady's Hong Kong hosts are frequently away on business for long periods, so the service enables them to use an otherwise vacant property, Mr Chan said. On average, 20 to 30 per cent of bookings are for stays of longer than one month.

Besides, Mr Chan sees great potential for the city, a top destination for business and leisure travellers alike, attracting upwards of 50 million visitors annually. Its dense geography also makes Hong Kong ideal for such a hands-on service. "We don't need a big operational team so we can keep costs down," he said.
Early Mover
By establishing a presence in the city early, GuestReady can be part of the conversation – already underway, Mr Chan said – around more flexibility for Hong Kong's current short-term leasing laws.

"The regulations are due to change, and we believe they will," said Mr Chan, adding that GuestReady is working with platforms such as Airbnb to help influence regulatory change.
Related Link
GuestReady
Technology
Tourism & Hospitality