https://hkmb.hktdc.com/en/1X0AAJKV
Italian Start-ups Iterate Success in Hong Kong
A new competition has carved a path for Italian start-ups to innovate in Hong Kong.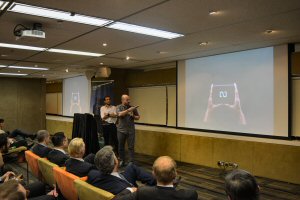 Out of more than 2,000 start-ups that have set up in Hong Kong over the past two years, 35 per cent of the companies were started by expatriate entrepreneurs. A new initiative was recently launched in Hong Kong to encourage growth of Italian start-ups in the city. Coordinated by the Italian General Consulate in Hong Kong, the Italian Chamber of Commerce in Hong Kong and Macao, and the consultancy firm P&P, the inaugural Startit.Asia offered five Italian start-ups a chance to present their business ideas directly to potential investors and customers during a week-long programme in Hong Kong.

The programme's first winner was ONO3D, a company which developed a portable 3D printer that sits atop a mobile phone. It will take part in a six-month incubation programme at the Hong Kong Science and Technology Park.

ONO3D Chief Technology Officer Filippo Moroni said he looked forward to having Hong Kong become part of the start-up's growth strategy. "We have to make a new step," Mr Moroni said. "We are now a little multinational company. We have scaled up from zero to multinational in a few months, so we have to grow up and maybe Hong Kong is the best place in the world to do this."

While the ONO3D printer is manufactured in Shenzhen, Mr Moroni wasn't aware of the business possibilities in Hong Kong prior to joining the initiative. Startit.Asia helped to expose him to the city's business advantages.

"Hong Kong is very important for importing our chemicals and exporting the product," Mr Moroni said. "We also plan to open part of the post-production process in Hong Kong. We are going to develop the new model here – ONO Tab, which suits the sides of a tablet."

ONO3D's ONO Box is available for purchase online and will soon be sold in retail outlets. Mr Moroni came up with the idea of an affordable 3D printer in 2014 after developing a resin that cures through a photopolymer reaction generated from light emanating from a mobile phone. ONO3D debuted a prototype in September 2015, winning the innovation award at the New York Maker Faire, followed by the launch of a crowdfunding campaign and a product video that has been viewed more than eight million times.
Ideas for Asia
Other Italian start-ups that took part in the inaugural Hong Kong event were Ales Tech, a designer of advanced suspension systems for high-speed vehicles; Amiko, which works to enable smarter management of chronic-pain treatment; Easy Rain, a sensor and actuator system to fight hydroplaning; and WEAR, whose marko.tips uses augmented reality to create a new generation of user manuals.

"We picked [these companies] not only based on their maturity but [on] how much they could benefit from actually coming to this specific part of the world," said Andrea Contri, of the Intesa Sanpaolo Innovation Center, which sponsored the programme. "The companies have been put through a meat grinder of events and contacts and one-to-one meetings. They are exhausted, but are super excited by the developments. We definitely want to start thinking how we can expand and cover more verticals and more topics by bringing the companies that have the most to gain from this environment."
Tapping Hong Kong Opportunities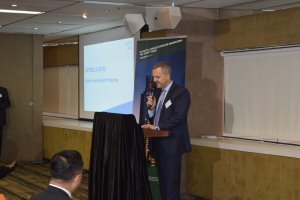 Italian Consul General Antonello de Riu said that over the past three to four years, a growing number of Italians in Hong Kong have been looking to establish their own companies to take advantage of the city's open business environment.

"This town represents not only the ideal bridge towards China and other high-growth potential Asian markets, but also offers a diversified and mature financial structure that facilitates the access to credit for those who have a brilliant idea," said Mr de Riu.
Launched in March, Startit.Asia attracted some 60 to 70 applicants, from which five were selected to stage their presentations in Hong Kong. The Hong Kong phase of the programme was intended to help the start-ups gain international exposure while contributing to Hong Kong's fast-growing start-up ecosystem.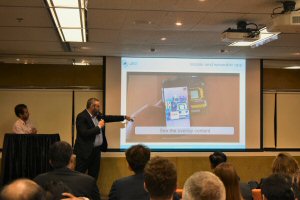 "Hong Kong still [is] not at the pace of London, Berlin or Silicon Valley but [is] getting there very fast," said P&P Managing Partner Stefano Passarello, who started his consultancy in 2004. "The upside in Hong Kong is huge. Here there is a lot of potential. There will be three unicorns in three to four years."

Mr Contri was positive about the possibilities in Hong Kong. Having experienced first-hand the business growth and investment in the city, as well as knowing the benefits that would be attractive to Italian companies, Mr Contri said he looked forward to the chance of expanding the relationship.

"I'm personally very excited by what I have seen and I hope I can transmit this enthusiasm back home and make this a more stable relationship," said Mr Contri.
Related Links
Italian Chamber of Commerce in Hong Kong
ONO3D
P&P
Startit.Asia
Italy
Hong Kong
Western Europe