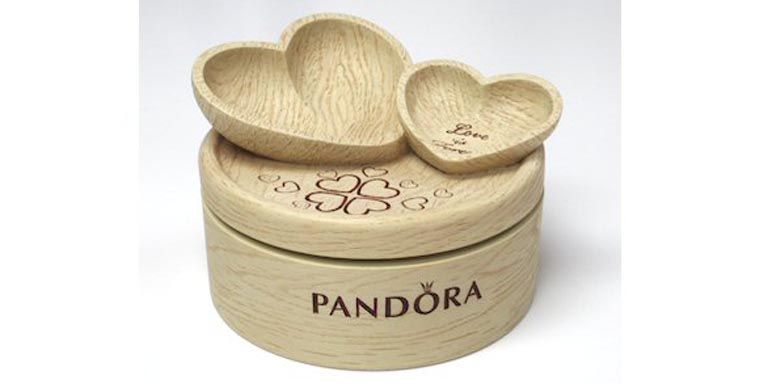 Exquisite Design Shines
With their global exposure and local knowledge, Hong Kong designers have resources at their disposal to create unique designs.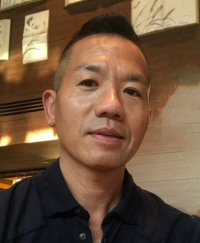 When global jewellery brand PANDORA set out to penetrate the Asian market with a bespoke giftware line, Hong Kong design company Thomas Crown & Associates was ready to deliver.

Established in 2002, the company had a proven track record of designing and manufacturing specialty items for premium local and international brands, including Kiehl's and MaBelle, as well as leading Hong Kong jewellery company Chow Tai Fook, which has more than 2,000 stores in the Chinese mainland, Hong Kong and Macau.

PANDORA's buyers were matched with Eddie Lui, Director of Thomas Crown Design Services, at the Design and Brand Management Services Zone of the 2015 edition of the April HKTDC Gifts & Premium Fair. This led to an order of more than 30,000 music boxes to hold PANDORA charms for the brand's VIP Club members across Asia. It was delivered in time for the launch during the spring and Valentine's Day season in 2016.

Currently working with several Japanese distribution agents and other potential buyers he met during the fair's 2017 edition, Mr Lui outlined what Hong Kong design expertise can offer to international brands.
Set for Success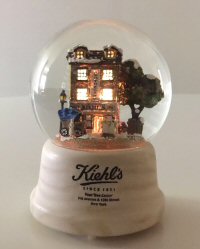 "Hong Kong designers have some unique qualities for success," he explained. "We have freedom to see, learn and travel without restriction. At the same time, we have the mainland as a base for production."

No other location is better placed than Hong Kong to access and successfully manage production in the mainland, and understand its cultural nuances.

"We can lead from concept stage to the completion of an item, and even until it reaches the end users. Our design space is not limited to the studio or workshop anymore; we can create anywhere and finish [the job] where it is made."

With PANDORA, representatives from the brand's marketing and design teams visited the Hong Kong fair, seeking a production partner for their envisaged musical jewel box.

"This was their first project making a gift for the entire Asian market in 10 countries," Mr Lui said. "They saw that we were strong in the motion musical [gift] category, and knew we make a high-end wooden water globe for Kiehl's."
Fast Turnaround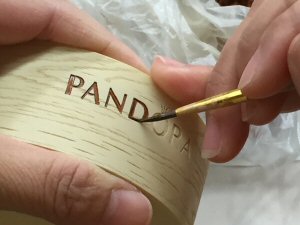 The required timeframe was tight – a challenge made easier when Mr Liu found PANDORA's Hong Kong office to be in the same building complex as his own.

"We could call for a quick meeting and walk there in five minutes," he said. After many reviews and adjustments, he said, "finally we were all very happy" with the PANDORA musical jewellery box holder. "It was elegant and beautiful. Most of the PANDORA customers wanted to have one and the brand's sales during that period rocketed."
The ability to quickly respond to a client's specific requests by bridging East and West is further illustrated in other projects undertaken by Thomas Crown.

"We always work with well-developed factories for their quality and their fine system," Mr Lui explained.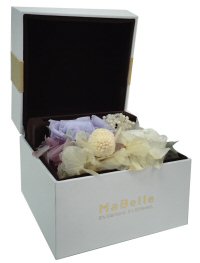 For example, when MaBelle approached the company to design a wedding-ring box made with preserved flowers, Thomas Crown found the ideal factory in the mainland's remote Yunnan Province, an area which Mr Lui says "has beautiful flower farms, and artistic craftspeople."

"The local people could make very pretty samples, but they didn't understand mass-production, quality-control, packing for transportation," he said. "This was our expertise – from design, to sourcing the raw materials, to manufacturing, packaging and logistics. Through this commission, we were able to work with a group of very talented people and teach them how to use their ability to handle production for the real world."
Connections Pay
Thomas Crown items are distributed in more than 20 countries worldwide, the major markets being Hong Kong, the mainland, Japan, the United States and Europe. The company also holds several design patents. "We will continue to find new technologies that can improve the quality of people's daily life and input those into our future designs," he said.

Exhibiting at Hong Kong trade shows has particularly benefited the business, Mr Lui added.

"Potential buyers constantly approach us to search for new ideas. They will either contact us right after the show, or at another time when they need to make a special gift or premium for their brand."
Related Link
Thomas Crown Design Services