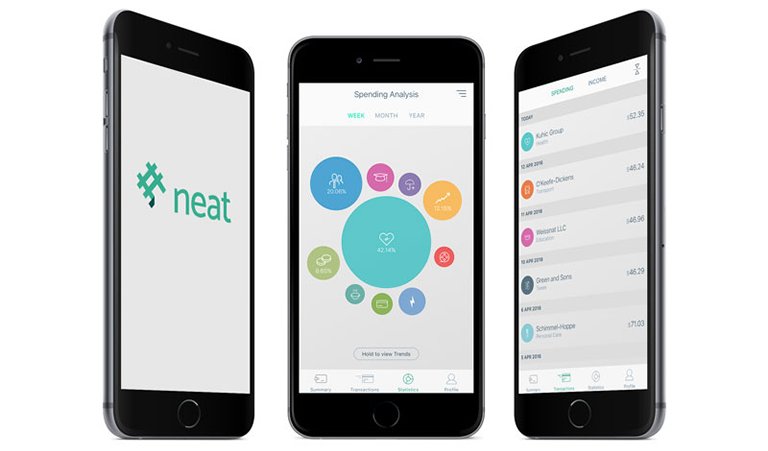 https://hkmb.hktdc.com/en/1X0AAAOI
Hong Kong Start-up Trends: The Fintech Sector
As Hong Kong is one of Asia's – and the world's key financial centres – it is not surprising, therefore, to see a surge in the number of start-up fintech (financial technology) companies emerging in the city over recent years. Indeed, according to a recently released report from Deloitte, Connecting Global FinTech: Hub Review 2016, Hong Kong is the world's fifth most significant fintech hub.
Typically, fintech start-ups set out to address the inefficiencies or pain points overlooked by traditional financial institutions. Through the innovative use of emerging technologies, such as big data analytics, artificial intelligence (AI), and cloud computing, such companies are intent on creating new financial services models, models that could potentially shake up traditional banks. Such transformative start-ups reinvent products that have historically been complicated, costly, and unavailable to the mass market, rendering them both cheaper and more accessible.
Fintech is a disruptive, innovative and, potentially, massive game changer for the financial services industry. Many traditional banks find it hard to adjust to this new operational environment, which is largely defined by its technological infrastructure and innovative culture. All too often, legacy banking systems and outdated regulations prohibit such banks from offering the customer experience that today's consumers expect, especially with regard to technology.
Among the examples of successful fintech start-ups in Hong Kong are 8 Securities (a stock trading platform), AsiaPay (a digital payment solutions provider), Neat (international payment solutions), MoneyHero (personal finance comparison services) and WeLend (a lending platform).
A Neo-bank in Hong Kong (Interview with Neat)
After working for 20 years in the financial services industry, David Rosa moved to embrace the digital revolution. As a veteran banker, he had come to believe that traditional banks were neglecting those who they deemed unprofitable, with those customers not getting a high quality service in terms of the management of their finances.
In 2016, in line with his vision of providing a one-stop international payment solution for people neglected by the traditional banks, Rosa co-founded Neat, a fintech start-up. The payment solution it provides is simple – after registration (via the Neat app), the user will receive a Neat card. This card looks and works like a normal MasterCard, with users able to use it for both online and offline shopping around the world, as well as for withdrawing cash from any ATM machine with a MasterCard logo. The Neat card, though, is a prepaid service, with users required to have sufficient funds in their Neat account prior to making any transactions.
Although Neat is still at the beta stage, it has already proved hugely convenient for many of its customers. Expat Neat users, for instance, can transfer money into their Neat account from any bank around the world. They can also use the card to receive salary payments should opening a conventional bank account have proved difficult. They can also transfer money to other Neat users free of charge and instantly, even outside normal banking hours. New features, such as sending money from their Neat account to a bank account, are to be introduced as the service evolves.
Explaining the thinking behind the Neat concept, Rosa said: "We developed our solution to address the pain points that traditional banks overlook. Basically, it overcomes the difficulties people experience while banking in Hong Kong, whether on a small or large scale, particularly with regard to opening an account, customer services or e-banking.
"As we make use of the MasterCard network, every merchant that accepts MasterCard will accept the Neat card. At present, the card can been used in more than 31 currencies in 46 different countries."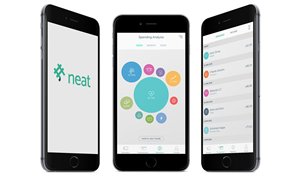 In addition to making convenient payments, Neat's mobile app also helps users keep track of their spending. It will automatically categorise that spending into food and drinks, transportation, entertainment, shopping and so on, helping users to stay on top of their budget and manage their finances.
Rosa's experience as a qualified Responsible Officer, a senior compliance role, has been invaluable to the start-up, with the financial sector subject to a vast array of complex rules and regulations. Acknowledging this, he said: "There is always a conflict between simplicity and complying with the rules. One thing that has been crucial to our success has been simplifying onboarding while still complying with the regulations. No matter how amazing we make our app, if people have trouble signing up for it, they will never find out. Now we simply request that people sign up with a copy of their HKID or their passport. Our system will then verify the authenticity of such documents before accepting the registration."
At present, Neat is constantly seeking feedback through surveys, email, forums and by talking directly to users. Highlighting the importance of this, Rosa said: "You do not know what users want until you talk to them. One of the major improvements to our onboarding process has been the 'liveliness' test in the app, which checks if someone is human or a robot. At first, we did this by asking users to smile at their cameras. After more than hundred users tried this, we discovered that they found it quite unnatural. We then simply asked people to look at their camera and blink twice. People have had far fewer problems with this."
Rosa encourages all start-ups owners to share their business concepts with others and to brainstorm with other entrepreneurs. By sharing ideas with as many people as possible, he believes a start-up can get feedback early on, preventing time being wasted on ideas that simply do not work. He said: "Never be afraid of divulging your start-up ideas. Ideas are cheap. It's the execution that will set you apart from the rest."
Neat's next priority is to increase its visibility in Hong Kong, with Rosa saying: "Hong Kong is an international city – people from all around the world can be found here. It is, therefore, the perfect testing ground for new concepts, especially in the case of businesses that have a truly global vision. At present, we are exploring opportunities that will allow us to expand across the region via strategic partnerships."
Finance & Investment
Information Technology