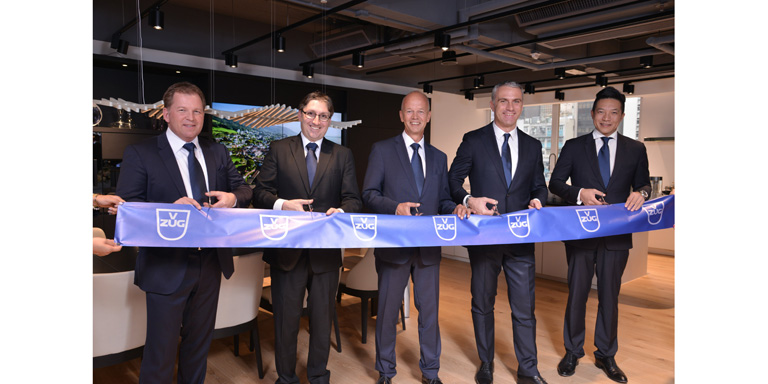 https://hkmb.hktdc.com/en/1X0AAAKM
Cleaning Up in Luxury Home Appliances
As Asia's lifestyle trendsetter, Hong Kong drew Swiss luxury home appliance brand V-ZUG to explore the international market.
Swiss luxury home-appliance manufacturer V-ZUG's first foray overseas was through a distributorship model. But the company soon recognised the merit of having a physical presence in Hong Kong, and in November 2016 set up its ZUGORAMA showroom in Causeway Bay, giving visitors a first-hand look at how Swiss technology can improve home living.

"In transporting a piece of Switzerland to Asia's World City, the customer experience will be front and centre; showing the local community that the Swiss culture prizes openness and hospitality as well as luxury," said Alberto Bertoz, Managing Director Greater China.

While V-ZUG is well-known in Switzerland for its innovation, the brand only sold domestically until 2010, Mr Bertoz continued. Hong Kong appealed as an export market "not only as an important market in itself, but as a trendsetter in the region."
Clear Potential
"Our success through local distributorships had established good potential for our brand," Mr Bertoz said. "The first element is that we had identified a value proposition. Properties in Hong Kong are expensive, which we believe fits perfectly with a luxury home lifestyle brand.

"The second element has links to the food culture in Hong Kong. We see more people enjoying food preparation as a hobby, and they would appreciate quality products."

The presence of many high-end brands already established in the city was another draw card. In the prime Causeway Bay retail strip, V-ZUG is flanked by the likes of luxury fashion labels such as Gucci, Prada and Audemars Piguet.

The Hong Kong flagship store positions V-ZUG as a pioneer in the region's upscale kitchen and laundry appliances market, Mr Bertoz continued. It will showcase the brand's signature products, including its "Mastery of Steam" line of combi-steam ovens, the Adora SL dishwasher, the Refresh Butler premium laundry-care solution, and its Adora washing machine.
Practical Demonstrations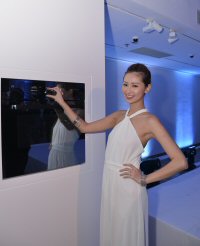 The showroom is arranged to resemble a living room and dining area with an open kitchen, to demonstrate to developers and potential consumers the potential of the high-tech equipment in a home-like setting. An adjacent office provides sales and marketing functions, customer service and support, as well as to run the management and finances for the company's Greater China operations.

A rolling series of in-house events is another brand-promotion strategy, and several such visits have already been held successfully.

Another advantage of the brand's shop-front presence is its enhanced ability to offer after-sales service.
"After-sales service is one of our company's key pillars," Mr Bertoz said. "With our Hong Kong subsidiary, which is fully owned by our Swiss parent, the V-ZUG customer service team is able to fully explain our products and the heritage behind our brand."
Determined to Succeed
The challenge for any new brand entering the Hong Kong market is building brand awareness, Mr Bertoz said. It requires a well-designed strategy and the patience not to give up, he said.

"I'm aware that there are 'meteor' brands in Hong Kong – they come and go because of the high operational expenses," he said.

"After facing initial difficulties, some brands will run away. However, we have the financial strength to sustain [our business], and the determination to succeed."

By investing in Hong Kong, Mr Bertoz concluded, V-ZUG's new showroom "is a testament to our commitment to the Asian region."
Switzerland
Hong Kong
Western Europe