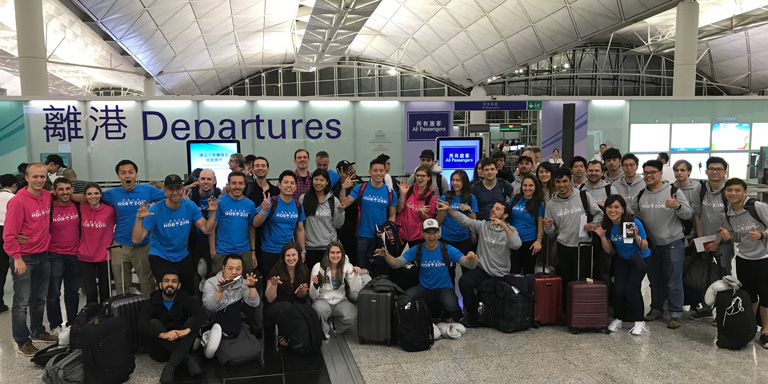 https://hkmb.hktdc.com/en/1X0AA8NP
Air Coding
Travel tech hackathon Hack Horizon is tapping Hong Kong innovation.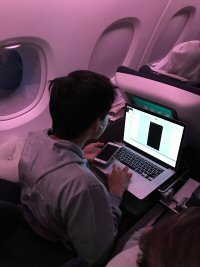 In early May, more than two dozen passengers boarded a British Airway (BA) flight from Hong Kong to London with a specific goal in mind. They were part of Hack Horizon, the first-ever hackathon staged on board a long-haul flight. The group's mission: to create travel tech products designed to reflect the needs of the modern traveler on the ground and in the air.

Chosen from nearly 700 applicants, the 32 hackers aged 18 to 45, formed the Hack Horizon team comprising engineers, designers and start-up entrepreneurs. "We were keen to get a good representation of people from Asia-Pacific, so around two-thirds came from the region," says Hack Horizon co-founder Kristiyana Hart. "We wanted to prove that innovation can come from the region, and that it's not just a place for entrepreneurs to go."

By incorporating standard travel check-in procedures as part of the programme, the event would spark innovative concepts and inspire participants to create products and services that would enhance the journey.

In the end, eight teams built a diverse range of products and digital platforms, including a smart watch to personalise the airport experience for passengers and an end-to-end security luggage transfer service powered by blockchain. But the winning idea was "Destination" – an inflight entertainment-to-mobile retail solution that allows passengers to book activities for their trip while aboard a flight.
Engaging Talent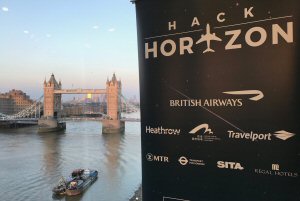 Hack Horizon took 18 months to prepare and secured the support of BA's premium economy section as well as the Hong Kong International Airport, where a booth was set up to solicit passenger feedback. Event co-founder Kostadin Kolev knows the city, having attended the Hong Kong University of Science and Technology on an exchange year after being involved in start-ups in the United Kingdom.

"Hackathons are a fantastic way to engage talent from outside the airport environment, and some of the solutions developed during this one have been truly exceptional," says Chris Au Young, General Manager, Smart Airport of the Airport Authority Hong Kong. "We are now keen to explore how we can help progress them into live initiatives."

The hackathon ended with a pitch event at the London Transport Museum, but the hackers' journey was far from over. Their concepts, with the support of organisations such as InvestHK, may be further developed and prototyped for market, says Ms Hart.
Start-up Hub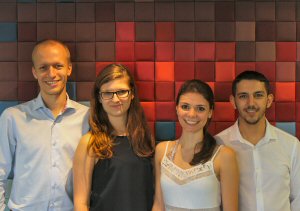 Hack Horizon was founded by four friends; entrepreneurs who have all lived in Hong Kong at some point. Two of them, Johannes Jaeger and Sandra Sobanska, both currently call the city home and worked together on a Fintech start-up. "We're four young millennials and travel is a big part of our lifestyle," says Mr Kolev who, like Ms Hart, is based in London.

The founders chose Hong Kong as the starting point for the journey as they saw it as as an emerging hub for start-ups. "If you compare Hong Kong and London as financial hubs, they're both at the forefront of innovation, but in terms of start-ups, the UK has a lot more unicorns and established venture capital firms and co-working spaces. Hong Kong is now going through that period," says Mr Kolev.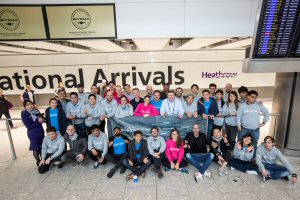 Hong Kong's proximity to the Chinese mainland means products can easily be prototyped and manufactured from the city, says Ms Sobanska, who with Mr Jaeger, organised the biggest hackathon in China. "But what we noticed is that with many hackathons, the ideas are not getting implemented because it's usually one company that wants to put some agenda forward, and in the end these ideas just end up on stack in the office – there's not really anyone to execute it. We really need to reinvent the idea of the hackathon so it's about the product in real time during the event – you're building for the customer, not the company," she says.

"Hong Kong is full of opportunities, and things move much faster here – things can happen overnight, and I think we were fascinated by that," adds Ms Hart.

Unlike other hackathons, Hack Horizon immersed its participants in the travel experience and provided access to members of the traveling public. "We wanted to be able to interact with customers in real time at Hong Kong Airport and product validation in Heathrow to make sure that we would deal with genuine customer problems rather than just building cool things," says Ms Hart.
Challenging the Status Quo
Mr Jaeger says Hack Horizon came together through a passion for travel and innovation and a desire to do something that would have a positive impact on the industry. "Over the past year, while we developed Hack Horizon, we engaged with some of the industry's leading organisations to help them think differently about their approach to innovation. Traditionally, airlines, airports and hotels had to have a long lead time and large budgets to challenge the status quo. But we've shown that in just 80 hours, 32 talented individuals can identify major customer pain points, build out a prototype and pitch a sound business model. Today this is common practice in industries such as finance, but we now want this to be the norm for the travel sector," he says.
"In just 80 hours, 32 talented individuals can identify major customer pain points, build out a prototype and pitch a sound business model. Today this is a common practice in industries such as finance, but we now want this to be the norm for the travel sector."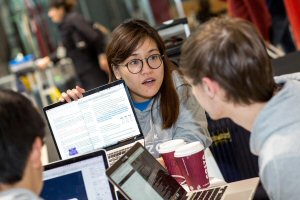 Hack Horizon is also keen to build a framework for participants to form genuine connections that could go beyond the hackathon itself and into future projects. "While it would be great for one of the ideas from the hackathon to progress further, we believe that by connecting the world's top talent in travel tech, we are increasing the chance of exceptional ideas becoming a reality. We've been able to give our participants direct access to key industry partners and mentors to help them accelerate their idea; we hope that these mutually beneficial relationships will continue and help build a more vibrant industry ecosystem across Hong Kong and London," he says.

Mr Jaeger says that there was no proven template on how remote, part-time, volunteer teams could work together effectively on such an ambitious project. "I think the fact Hack Horizon hadn't been done before was probably the biggest obstacle. Working across several time zones also comes with its own set of challenges." However, it was also able to turn the time difference into an opportunity as teams could work around the clock to meet tight deadlines. "We were officially the team that never slept. On several occasions, and particularly in the final stretch, when our London team went to sleep, Hong Kong was just waking up and could pick up any work that needed to be done quickly. It was a defining and really unique part of our team dynamic."

With the hackathon concept having taken to the skies, the next step, they say, is to have a conversation with Space X founder Elon Musk to take their hackathon model to space.
Related Link
Hack Horizon
Technology
Tourism & Hospitality
United Kingdom
Hong Kong
Western Europe