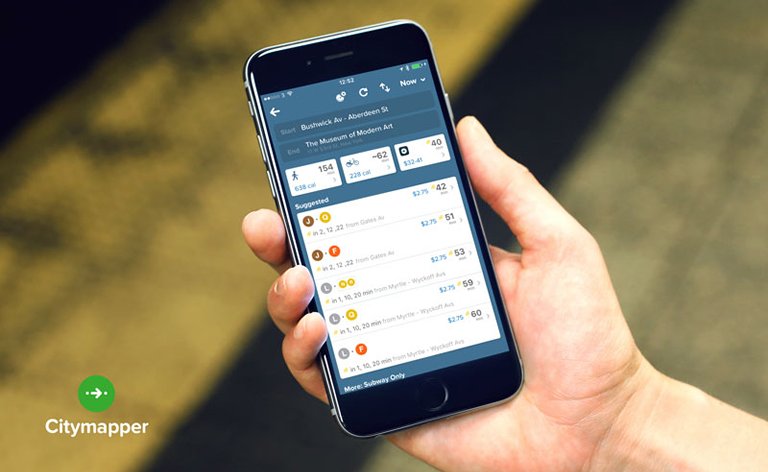 https://hkmb.hktdc.com/en/1X0AA8LR
Hong Kong: A Preferred Base for Overseas Start-ups
With well-established infrastructure, a robust financial and legal system, a diverse and educated population as well as an East-meets-West mentality, Hong Kong is a preferred destination for many looking to start a business in Asia.
The start-up scene in Hong Kong is strong. As well as a flourishing array of home-grown new entrants, more and more overseas start-ups are now basing themselves in the city. These start-ups are attracted to Hong Kong for a number of reasons.
Culturally, Hong Kong is an ideal base for foreign start-ups seeking opportunities in Asia due to its cultural links to the West. As well as the city's legal system, language and business practice being seamlessly integrated with the West, Hong Kong's most popular social platforms – Facebook, Instagram, WhatsApp, Google and LinkedIn – are also similar to those of North American and European countries.
Geographically, Hong Kong is close to the Chinese mainland. Overseas start-ups eyeing the vast market on the Chinese mainland set up offices in Hong Kong for contracts with foreign companies, and maintain only a cost centre on the mainland side, which offers a big tax advantage. Start-ups involved in the development of hardware products see Hong Kong as a preferred base as they can be close to mass manufacturing in Shenzhen, while at the same time having all the conveniences Hong Kong offers. Neosen Energy LLC, a wireless charging, solar energy and Internet of Things (IoT) tracking company headquartered in the United States, opened its Asian engineering and operation centre in Hong Kong in 2015 in order to manage its supply chain and oversee new technology implementation on the design, development, marketing and manufacturing.
Numerous fintech (financial technology) start-ups are also drawn to Hong Kong where big financial services clients are located and headquartered. Hong Kong offers fintech start-ups easy access to top decision makers in the financial industry. Moreover, the fintech scene is picking up in Hong Kong, as more overseas start-ups use the city for its access to China but with a more transparent regulatory environment than the Chinese mainland. In fact, with the clustering of local, mainland and overseas fintech start-ups, Hong Kong is well placed to become a global centre for fintech innovation and growth.
Internet and smartphone penetration in Hong Kong is among the highest in Asia, which makes it an ideal base for many e-commerce services. Deliveroo, which offers online food ordering and delivery services, was founded in London and entered the Hong Kong market in 2015. Thanks to the affluent and connected population who demand a diverse selection of cuisine, convenience and good services, Deliveroo has rapidly penetrated every corner of the territory.
Furthermore, a lot of start-ups consider Hong Kong a perfect testing ground for business models or an ideal place for proof-of-concept, as many enterprises based in Hong Kong are global leaders in their own sectors, especially in the areas of real estate management (e.g. Sun Hung Kei Properties), finance (many leading global banks), infrastructure (e.g. Hong Kong International Airport) and transportation (e.g. MTR Corporation). A start-up that can secure an industry leader as its customer will create trust in their brand, and from there on set the stage for market expansion.
Another example is Thinxtra, an IoT service provider that recently announced it would be entering the Hong Kong market. The company said it welcomed government support for start-ups and the continued push to become a smart city.
These overseas start-ups based in Hong Kong play an important role in propelling the city to the forefront of the start-up scene, not just in Asia, but throughout the world.
Hong Kong: a Showcase for a Digital Urban Transit App (Interview with Citymapper)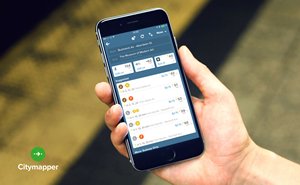 Citymapper, a digital urban transit app based in London, regards Hong Kong as an important market, as the city has one of the largest urban transport networks in Asia, and its public transport utilisation rate is one of the highest in the world. The Hong Kong success story can help validate the concept and functionality of the app.
Gene Soo, General Manager-Hong Kong of Citymapper said: "We are the Ultimate Transport App that helps you get around a city with ease by leveraging its public and shared transportation capabilities. Whether you are travelling in the urban jungle of New York or exotic Istanbul, or just trying to find the way to a restaurant in Hong Kong, Citymapper can help you identify the optimal route to your destination and show you step-by-step instructions on how to get from where you are to your destination."
Citymapper covers most urban transport modes, including subway, bus, rail, ferry, bike, Uber and walking. With the help of the app, the user can navigate unfamiliar roads and city streets more easily than ever. Besides suggesting the fastest way between the start and end point, it also gives step-by-step directions such as how to get to a bus stop and even where to stand on a subway platform, as well as estimates of how long a journey would take.
The app provides real-time information, which means it will only shows transportation that is available at the moment of search. For example, if you search in the middle of the night, it will only show you options that you can take at that time.
The founder of Citymapper, who is an ex-Google employee and a technical product design engineer, first launched the app in London where Transport for London (TfL) released open data on the city's highly integrated bus, bike and train systems. Owing to the transparency and easy accessibility of traffic information, London is an ideal place for a proof-of-concept pilot project for an urban transit app like Citymapper.
Soo said he just accidently found Citymapper: "Once, when I was searching for an Italian restaurant with the Foursquare app, Citymapper popped up with rich directions. When I noticed that Hong Kong was missing in the app, I used the Next City voting function and voted for Hong Kong. A little over three months later, Citymapper added Hong Kong to the list of cities it support."
Currently, Citymapper serves 39 cities. Apart from major cities in Europe, the United States, and Canada, it also covers Hong Kong, Singapore, Seoul, and Tokyo. Soo said: "Singapore has made great strides in releasing government information to the public by uploading more than a few thousand datasets to the Internet. Seoul also supports the prevailing open data policy. In order not to be left behind the curve, the Hong Kong government needs to embrace open data initiatives with greater commitment."
"A lot of people ask me how Citymapper is different from other digital maps. I think we are more attentive to details. In order to optimise time saving for your trip, we do not just show you the location of the MTR station, but also where to enter and exit the station. We also recommend where you should stand on the MTR platform so you will have the quickest access to the correct exit for your destination. The Public Transport + Uber feature shows you the possibility of combining MTR or Ferry Service with Uber so you can get the best of both worlds in your journey, and hailing an Uber to pick you up at a MTR station or Ferry pier is just two-clicks away. "
Citymapper has raised US$50 million from angels and venture capitalists. Citymapper is not charging its users currently, with investors betting on the start-up's innovative product concept, advanced routing technology, and tremendous speed of user growth.