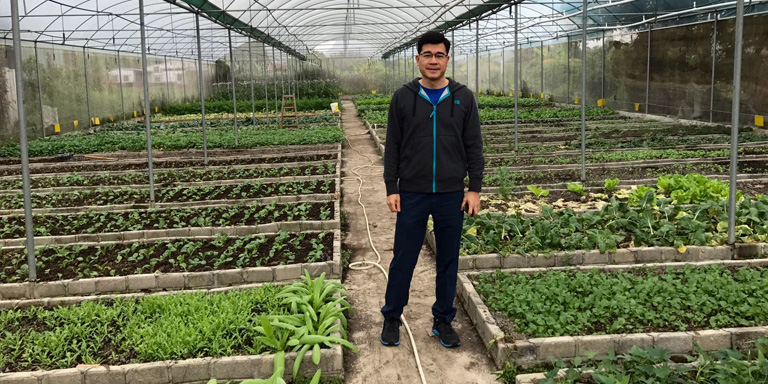 https://hkmb.hktdc.com/en/1X0AA8KS
The Farm to Table Business
Serial Hong Kong entrepreneur Humphrey Leung gets "back to nature" with his new start-up Growgreen.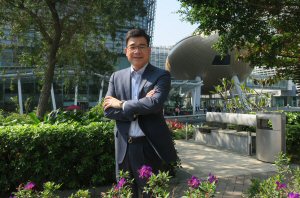 Humphrey Leung spent decades in the electronics and semiconductor business, setting up the Hong Kong-listed company Solomon Systech. Two years ago, he decided to incorporate his technology expertise into a new venture to help consumers eat more healthily and gain better access to safe produce.

Together with business partner CH Ng, they set up Growgreen in October 2016, a high-tech agriculture business focusing on hydroponic technology. Mr Leung said problems with the global agriculture industry, including soil contamination, pesticide and fertiliser use are adversely affecting food supply safety. "Take imported vegetables for example," said Mr Leung. "Preservatives may be added during transportation and contaminate what people put into their mouths and threaten their well-being."
Intelligent Planting Systems
Growgreen is a three-pronged business, comprising technology, consumer retail and education. Based out of the Hong Kong Science and Technology Park, the company has been developing intelligent outdoor and indoor planting systems to allow consumers to grow their own vegetables. The system simulates the natural plant-growing environment by providing the ideal light, humidity and temperature conditions to produce the optimal yield.

The garden systems are already being used at more than a dozen local primary and secondary schools to educate students as part of extracurricular STEM courses.

The company is also developing smart indoor planting systems for the home. "In my years of working in the tech industry, I have come across technologies such as LED lighting that can supply the right amount of sunlight, and sensors that can monitor plant growth and dispense nutrients. These types of high-tech household appliances are right for Hong Kong SMEs and e-commerce companies to develop," he added.

Mr Leung expects to start rolling out the domestic home systems by the end of the year, and market them globally for about US$300 to US$400. "Our concept is for you to enjoy safe, freshly picked vegetables at home using the smart vegetable planting system," said the Growgreen CEO.

For its consumer retail arm, Growgreen has partnered with several organic and hydroponic farms in the New Territories to sell their produce online, and deliver them weekly to customers. Meanwhile, the education component of the business is well underway, with about 15 local schools this year that have introduced the company's eight-week extracurricular course.
Big Potential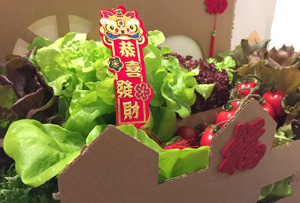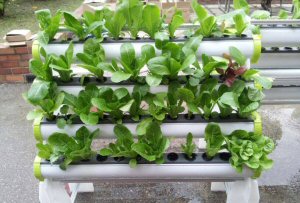 Mr Leung believes there is strong market demand for domestic farming. "Surveys have found that a quarter of the world's population is willing to spend more for safer food. I believe smart vegetable planting systems will become a trend." He noted however that timing the introduction of such technology, as well as marketing, will be key.

Apart from launching the new domestic planting system by year's end, Growgreen is focused on promoting the benefits of hydroponic farming.

"Last Christmas and during the Chinese New Year, we offered vegetables and lettuce salads as holiday gifts. We delivered the hydroponic vegetables to customers similar to the way flowers are delivered. We have also been distributing to secondary and primary schools simple planting systems and lessons to promote healthy living and STEM education."
Benefiting Society
Mr Leung acknowledges his business is not a typical start-up, given his extensive background in the electronics and semi-conductor business. But he believes there's great potential to integrate new technology in agriculture.

"I am always coming across new technologies. Mr Leung said. "With the vegetable planting system, I hope to solve some everyday problems; not just to make it a successful business but also to benefit others and society."

Related Link
Growgreen
Food & Beverages
Technology