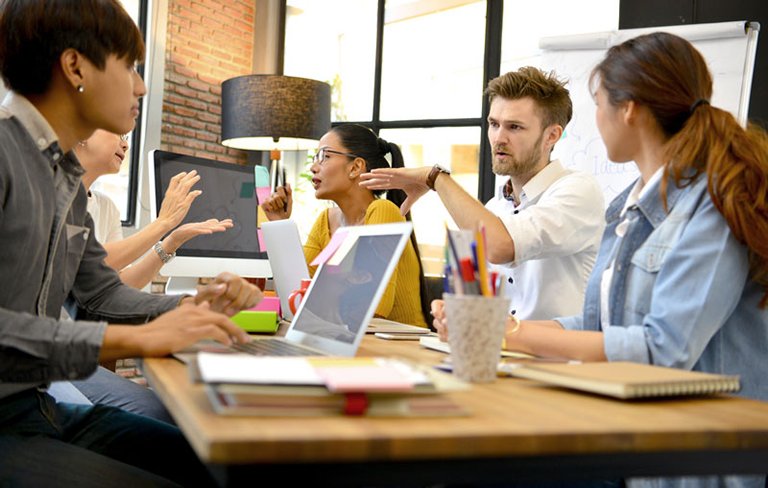 https://hkmb.hktdc.com/en/1X0AA4CC
A Snapshot of Hong Kong's Start-up Communities
As an interconnected global start-up landscape is taking shape and Hong Kong is working towards to be a centre of entrepreneurship, start-up communities in Hong Kong are thriving. The start-up ecosystem in Hong Kong is being supported by a number of government and private sector communities.
Government-initiated
Hong Kong Science and Technology Parks Corporation
The mission of Hong Kong Science and Technology Parks Corporation (HKSTP) is to nurture new science and technology businesses. Its incubation programme is split into three key areas: web and mobile technology (Incu-App), technology (Incu-Tech) and biotechnology (Incu-Bio).
As of March 2017, 470 technology incubatees have graduated since 1992, of which 348 companies are still in business and four have become listed companies in Hong Kong Stock Exchange. The survival rate is 74%, which is higher than the average rate of success of global entrepreneurship. Currently, there are 267 incubatees in the programme.
Key services and programmes for HKSTP businesses include the provision of office space and facilities, technical and management assistance, promotion and development assistance, business support and a financial aid package. HKSTP was named Technology/IT Incubator of the Year in the 2016 International Business Innovation Association Awards.
Incubatees of HKSTP gain valuable technological support and ample opportunities to mingle with various tech sectors. However, HKSTP must foster interactions between start-ups and business sectors locally and globally to help its incubatees gain access to the real market and exposure in the commercial world outside the laboratory.
Cyberport
In March 1999, the Hong Kong government announced the development of a "cyberport", which would help local businesses capitalise on the rapid growth of the Internet. Cyberport's mission is to nurture innovation and technology by facilitating start-ups with access to various entrepreneurship programmes, talent meet-ups and a community of budding entrepreneurs. In addition, it provides access to technology, business matching and marketing support.
StartmeupHK
Launched in 2013, StartmeupHK is an initiative by the InvestHK to cultivate the Hong Kong start-up ecosystem, connect local and overseas entrepreneurs, and promote Hong Kong as a premier start-up destination, especially to those who aim to tap into Asian markets.
Realising how important start-ups are to the economic climate of Hong Kong, InvestHK launched the Startmeup Venture Programme in 2013 as a venture competition forum. StartmeupHK celebrated its fourth year in 2017, showcasing the city's vibrancy, lifestyle and business scene. Taking advantage of the growth momentum of start-up scene in Hong Kong, the one-day event has grown to a week-long festival.
The StartmeupHK Festival in 2017 was not just about business but also the lifestyle and connectivity that the city offers. Apart from the opportunities of meeting investors and business partners, attendees can also experience Hong Kong's vibrant and cosmopolitan lifestyle, exchange ideas with entrepreneurs from around the world, and keep updated on trends.
iStart-up@HK is a one-stop portal for tech start-ups. An initiative from the Office of the Government Chief Information Officer (OGCIO), it aims to bring together players in the tech start-up ecosystem, providing a platform where start-ups and more established operators can meet each other. The portal has over 900 registered members.
OGCIO had identified two areas of challenges faced by tech start-ups in Hong Kong – funding and marketing. It developed iStart-up@HK with a view to providing a channel for tech start-ups to reach out to potential investors and the market.
The initiative also facilitates matching between tech start-ups and service providers in the market, as well as providing useful information and resources, such as incubation programmes or funding schemes, as well as templates and samples of business and legal documents.
Universities- and NGO-initiated
Universities
In response to the government policy of encouraging technological development, particularly the implementation of Technology Start-up Support Scheme for Universities (TSSSU) – a very welcome initiative – most universities in Hong Kong have set up or strengthened the role of their Knowledge Transfer Office (KTO) or Technology Transfer Office (TTO). These support the commercialisation of research results and accelerate transfer of knowledge and technology to industry. In some universities, there are full-time consultants to help start-ups set business milestones. The Chinese University of Hong Kong, The Hong Kong Polytechnic University, The Hong Kong University of Science & Technology and The City University of Hong Kong provide start-ups with space and office facilities, while all universities organise training and exchange, consultation and networking opportunities for their start-ups.
The Hong Kong Federation of Youth Groups
The Hong Kong Federation of Youth Groups (HKFYG) has been organising various youth start-up activities since 2002.
In 2005, HKFYG set up Youth Business Hong Kong (YBHK), which aims at providing a one-stop service for ambitious youth entrepreneurs, including interest-free loans, business mentoring and business networks. The ultimate goal is to help equip aspiring young entrepreneurs with essential skills and to provide them with alternatives to traditional modes of employment.
Besides providing seed money, HKFYG also offers professional consultancy, business hardware and resources support, information and networking opportunities.
Initiated by the Private Sector
Corporate Incubators and Accelerators
Incubators and accelerators are playing important roles in building a healthy start-up ecosystem. They support start-ups through education, mentorship, and/or financing, which can effectively help participants in connecting with like-minded entrepreneurs, creating powerful networks and acquiring the necessary entrepreneurial skills.
The accelerator experience is a process of intense education aimed at accelerating the life cycle of new ventures, compressing years' worth of learning and training into just a few months. In some cases, an accelerator would take a small equity stake in a start-up in return for capital and services. Taking part in an accelerator programme may improve a start-up's chances of raising venture capital after graduation. On the other hand, incubators focus less on scaling the start-ups quickly.
Corporate accelerators in Hong Kong include Swire's Blueprint, Accenture's FinTech Innovation lab, DBS' The Vault and Infiniti Accelerator. Blueprint alone has helped a number of start-ups secure funding through its connections with 500 Startups and Seedcamp.
Many incubators in Hong Kong are funded by grants through universities, government or enterprises, allowing them to provide services without taking a cut of the start-ups. Being a part of an accelerator or incubator, start-ups may receive guidance and support from relevant industry experts, such as banking, smart city and biotech. Some accelerators are partnered with industry leaders like Amazon, IBM, Microsoft, and Samsung so that they can create valuable connections and networking opportunities.
Angels and Venture Capitalists
Business angels and venture capitalists (VC) offer the opportunity of access to funding for start-ups.
Hong Kong has been home to one of the largest number of funds in Asia. Despite this apparent huge pool of investment funds, the performance of institutional investors financing start-ups in Hong Kong has been relatively low. Hong Kong venture capitalists generally avoid early-stage investments and seldom nurture early-stage ventures that are commercialising new technologies due to cynicism towards technology investment. Fortunately, angel investors, high-net-worth individuals, have filled the gap.
Angel investors normally invest earlier than venture capitalists – the last stage of technical development and early stage of market entry – while venture capitalists come in to take the company through rapid growth.
Despite being in its relative infancy, the Hong Kong start-up ecosystem has increasingly attracted attention from investors in last couple of years. Angel networks including Angels Den, Business Angel Programme, Hong Kong Business Angel Network and others, all have a presence in Hong Kong. Venture capital firms that invest in early stage start-ups include 500 Startups, BigBloom, Fresco Capital, Nest, Bright Success Capital, Vectr Ventures and Bigcolors.
Co-working Spaces
Co-working operators have emerged alongside the start-up boom in Hong Kong. In 2013, there were only a handful of co-working spaces in the city. In the past two years, co-working spaces have popped up throughout Hong Kong. According to iStart-up@HK, there are now more than 60 co-working spaces offering flexible options to start-ups.
As opposed to traditional offices, co-working spaces offer rental offices, hot desks, conference rooms as well as office facilities on a shared floor for short-term leases. Most co-work operators develop community building programs and host events on product launches, talks, and drop-in sessions with angel investors to create a strong business network among renters. Moreover, being around like-minded entrepreneurs helps start-ups come up with new ideas or products that otherwise would not occur.
Increasing numbers of large multinationals have begun to move into co-working spaces from their sterile corporate headquarters. These multinationals are aware of the importance of direct exposure to high impact start-up clusters in their industry sector. By building relationship with start-ups at early stage, they hope to spot emerging trends so that they will not be behind the curve of a major paradigm shift.
Some notable examples of co-work operators in Hong Kong are Cocoon, Blueprint, Garage Society, WeWork, the Hub, the Hive, the Loft, Playground, Campfire and the Wave.
Civic-initiated
StartupsHK
Apart from communities initiated by the government, NGOs and the private sector, there are also civil-initiated communities that aim to improve the cohesion among start-up owners. One of the prominent examples is StartupsHK.
StartupsHK was founded in 2009 by a group of six entrepreneurs after they met each other at a Cyberport event. The founders had experienced difficulties meeting other peers when they wanted to seek help from each other, prompting them to launch the initiative. StartupsHK began with the six co-founders setting up regular meetings at coffee shops to share ideas and challenges faced.
The group grew by word-of-mouth. In August 2010, StartupsHK organised its first full-day conference, Startup Saturday, attracting over 550 attendees. It has since become an annual signature event, packed with panels, start-up showcases, pitches and talks. StartupsHK also owns and manages a comprehensive database of start-ups in Hong Kong.
The mission of StartupsHK is to drive awareness of start-ups and to build the community for start-ups and entrepreneurs through conferences, networking events and its web platform. The main goal is sharing start-up knowledge and connecting different parties in the start-up ecosystem.
Youth Entrepreneur Warrior
Youth Entrepreneur Warrior is another civic organisation that promotes young entrepreneurship in Hong Kong. It claims to have successfully gathered more than 6,000 members interested in entrepreneurship.
It works as a platform for young entrepreneurs to exchange ideas and help each other during their entrepreneurial journey. The website provides online resources about entrepreneurship, such as up-coming events, useful information for setting up a company, as well as sources of funding. The organisation also provides members ample opportunities to come together in a community atmosphere for special events, meet-ups and networking.
Information Technology
Finance & Investment