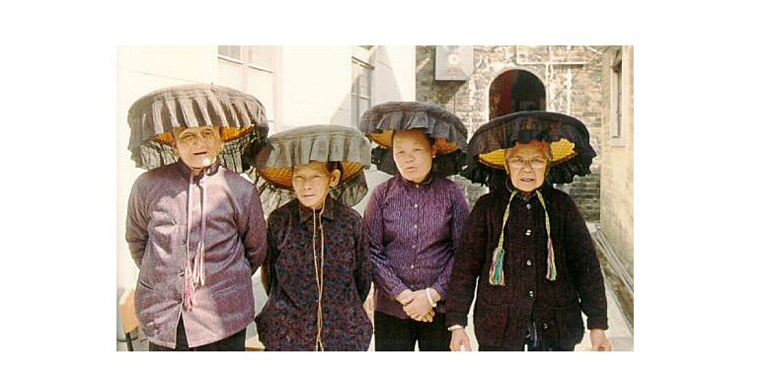 https://hkmb.hktdc.com/en/1X0A9Y33
Hakka Culture Unveiled
Among Hong Kong's earliest settlers, the Hakka ethnic community forms an iconic part of the city's heritage.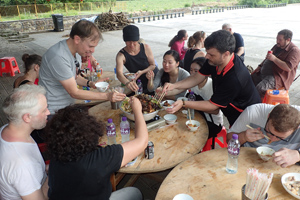 While Hong Kong has a long list of renowned culinary delicacies, few people have heard of one particular specialty.

Deep-fried fresh milk – which sounds like a challenging recipe even for master chefs in modern kitchens – has for thousands of years been cooked under the most basic of circumstances by the Hakka people, some of Hong Kong's earliest inhabitants.

The dish is made by wrapping sweet dough in a crispy skin, and along with other ethnic staples, continues to be enjoyed in Hong Kong's New Territories villages, where ancestral traditions are preserved and in some cases, revitalised.

Identified by their wide, veiled hats and black clothing, the Hakka-speaking Chinese immigrants began arriving from the Chinese mainland during the fall of the Song Dynasty in the 13th century.

Settling to farm on unoccupied land in the northern New Territories, these "gypsies of China," as they were known, brought with them a distinct cooking style, which produced robust, rustic dishes created to sustain workers in the field and make full use of available resources. Village celebrations also inspired special meals such as poon choi, or "big bowl feast" – a dish commonly served at religious festivals and weddings.
Walled Villages Remain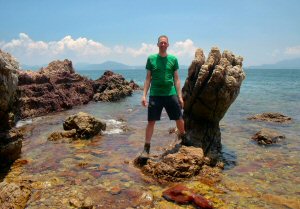 To fortify their settlements from attacks by outsiders, the villagers set up walled villages – thereby introducing a particular style of architecture that continues to be part of an authentic Hong Kong cultural experience.

Dutch-born Wouter van Marle hosts guided walking tours of surviving Hakka villages through his company Adventure Tours Hong Kong. He says that while many traditional villages have long been abandoned or replaced by new towns and other modern development, the New Territories is still home to some of the best-preserved examples of both Hakka architecture and cuisine.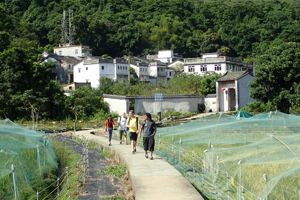 Mr van Marle explains that even until about 1976, business was booming for farming Hakka clans, who grew produce for Hong Kong's expanding population. But only a few years later, the industry collapsed along with the end of the Cultural Revolution and the resumption of produce imports from the mainland.

"Most villages were empty – some abandoned quite literally overnight," Mr van Marle says. "To this day, pallets full of brand-new bricks and roofing tiles are sitting in those villages, still waiting for the construction of new homes."
Visit a Living Community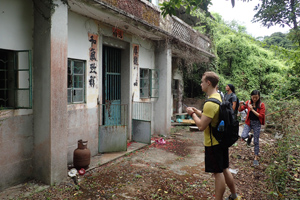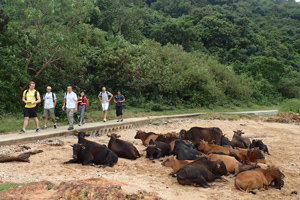 His "Ghost Villages of the New Territories" tour makes stops in two of these abandoned villages – Yung Shue Au and So Lo Pun – as well as the still-active community at Lai Chi Wo, a village that has been trying to revitalise itself over the past two years. "Farms are being re-started, principally growing rice, a few traditional houses have been fixed up, and every Sunday and holiday, a ferry runs between the village and Ma Liu Shui," Mr van Marle explains.

Lai Chi Wo is also a place to enjoy a traditional poon choi meal, but the tour guide recommends going with a group of at least eight people "or you won't be able to finish even a small one."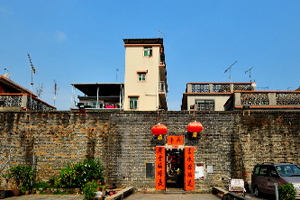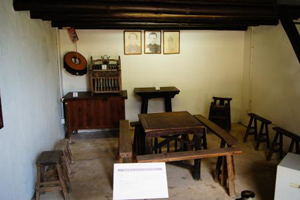 More Hakka culture can be found on the traditional fishing island of Kat O, and just outside the town of Yuen Long, where Kat Hing Wai Walled Village is still inhabited by the descendants of people who built the community.

Another destination is in Sai Kung Country Park, where an original village restored by the government's Leisure and Cultural Services Department has reopened as the Sheung Yiu Folk Museum. Comprising a permanent display of dwellings, pigsties, a cattle shed, a six-metre-high watchtower, a drying terrace and other exhibits, including farm implements and everyday objects of the Hakka people – the restored village recreates rural life in its heyday.
Easy to Explore
Those interested in Hakka culture will find easy exploring in Hong Kong, where distances to cover are small and public transport is excellent. "Taxis fill in the gaps," says Mr van Marle, a long-time local resident, adding that in order to access island villages "even water transport is easy, with many ferries and good availability of small boats for private hire."

However, he points to the advantages of joining a local guided tour.

"You get to hear many background stories about the various places visited, giving a much clearer picture of how life in the area used to look like. Also as I'm familiar with the area, I can point out many interesting sights that almost all hikers just walk by, such as the totally overgrown and very hard to spot former children's playground in So Lo Pun, and the remains of the army barracks of Yung Shue Au."

The next Ghost Villages of the New Territories walking tour will be held on 28 May. Tours will then break until October, to avoid the summer heat.
Related Link
Adventure Tours Hong Kong