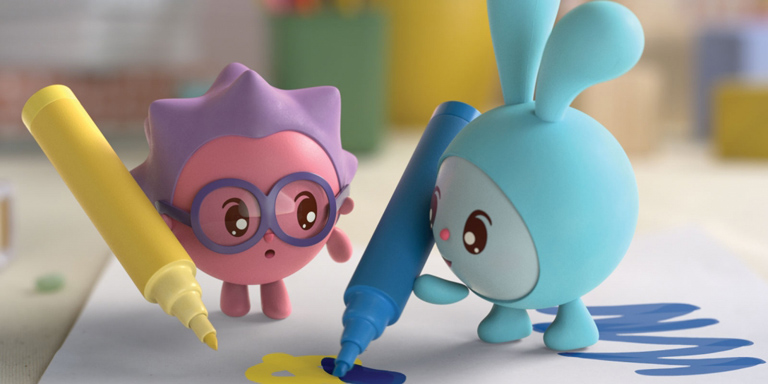 https://hkmb.hktdc.com/en/1X0A9XWD
World of Wonder
A collaboration between a Hong Kong company and a Russian animation brand aims to reach youngsters along the Belt and Road.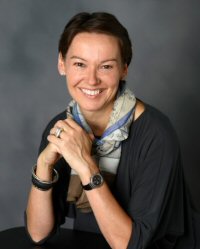 Bringing entertaining and educational animation to young children is the aim of Hong Kong-based FUN Union. The company has formed a partnership with Russia's Riki Group, whose award-winning animated sub-brands KikoRiki, BabyRiki and PinCode are already big favourites among kids in countries that are part of the Commonwealth of Independent States (CIS).
The new venture debuted at the HKTDC Hong Kong International Film & TV Market (FILMART) 2017 in March. FUN Union CEO Christine Brendle explains what makes Hong Kong the ideal licensing platform.
Tell us more about the Russian animation Riki.
It is an animated series created in Russia with sub-brands devoted to preschoolers and primary-school students. The Riki Universe is essentially a fantasy world with 10 characters, no violence and all the interaction between various characters to spell out wonderful stories that are entertaining to children – and adults for that matter.
How did the joint venture come about?
The joint venture came together in February 2017, but had been in the works for several months between FUN Union and Riki Group. Some of its main goals are to invest in worldwide promotion and develop new programming. Investors in FUN Union were familiar with the KikoRiki and PinCode IPs and saw an opportunity to launch these brands outside CIS countries where audiences are largely unfamiliar with the characters. It was also a result of perfect timing, as Riki Group was looking for investment to develop its new series BabyRiki, aimed at pre-schoolers.

In Hong Kong, we have a company that helps us with post-production, reformatting and distribution to broadcasters in the region, such as the post-production company Pixel Box, and on the Chinese mainland where we work with other partners.

Headquartered in Hong Kong, FUN Union now has a portfolio of internationally celebrated and award-winning brands, and is in charge of all the licensing rights of KikoRiki, BabyRiki and PinCode.

Our team in Hong Kong will play a key role in designing, deciding and leading production. This is particularly the case given how great Hong Kong is to license such products.

Is there a natural link with China's Belt and Road Initiative?
This joint venture is a great example of the Belt and Road Initiative as we're connecting Hong Kong and the Chinese mainland to our partners in Russia – and with a tremendous focus on expanding across Southeast Asia and the Middle East. In Russia, the Riki Universe is considered a national treasure with 99 per cent of families aware of its characters. We expect the same in other countries over time.

PinCode recently launched on the mainland, broadcast on CCTV Kids – the youth channel for the state broadcaster. Throughout its first week, PinCode was featured four times a day on CCTV Kids. All these episodes were reloaded after broadcast and featured on all major video platforms, including iQiyi, Tencent Video, Youku, Letv, Mango TV and WeChat. In just that one week, PinCode had over five million views across all digital channels.

You have to also see this in light of the media communication goals of the Sino-Russian Media Exchange Year, running from 2016 to 2017 and warmer relations on communication. In December 2015, Chinese Premier Li Keqiang and Russian Prime Minister Dmitry Medvedev met in Beijing, a sign of deepening exchanges and cooperation. That's also very encouraging.
Hong Kong and the mainland are now Asia Pacific's second-largest retail sales market for licensed merchandise after Japan, which shows the great potential for our IPs to be successful.

Why did you decide to set up FUN Union in Hong Kong?
Hong Kong is a great place to do business from. It offers clear advantages for licensors – such as IP rights protection, distribution networks, close connections with the mainland, a talent pool in the animation world and many more.

Hong Kong and the mainland are now Asia Pacific's second-largest retail sales market for licensed merchandise after Japan, which shows the great potential for our IPs to be successful. We will supplement this with teams in key markets, particularly on the mainland.

Tell us about your connection to the region.
I have always been interested in Asia and particularly in China. I've been living in Asia for a very long time and I have a love for Hong Kong. My two children were born here so I really call it home.

I have bounced between the corporate world and entrepreneurship a few times and this has been possible because of the way Hong Kong functions and supports such transitions.

My entrepreneurial path was triggered by working in an industry that was not quick to adapt or was open to change. With the rapid growth of technology, companies need to be able to embrace that kind of open mindset because that's where opportunities are uncovered.

Related Link
FUN Union
Film & Audio-Visual Production
Education & Training
Licensing
France
Russia
Hong Kong
Western Europe
Eastern Europe