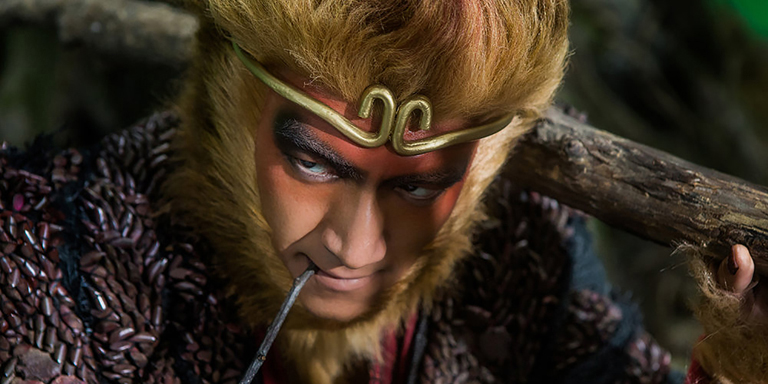 https://hkmb.hktdc.com/en/1X0A9VPQ
Focus on China Film Market
The dramatic slowdown in the Chinese mainland box office loomed large at FILMART 2017.
This year's Hong Kong International Film and TV Market (FILMART) took place amid a series of seismic changes set to transform the Chinese mainland film industry. Arguably the biggest is the recent slowdown in the growth of mainland box-office takings.

Growth in 2016 slowed to just 3.7 per cent, a far cry from the years when 30 per cent was the norm. Despite a few early hits in the run-up to the Chinese New Year – notably Kung Fu Yoga and Journey to the West: The Demons Strike Back – the 2017 box office, to date, has remained equally flat.

Apart from these disappointing growth figures, many at this year's FILMART were also keen to learn more about the impending changes to mainland regulations regarding imported films, with a major overhaul scheduled later this year. Another issue is the recent clampdown on overseas investments, a development that has seen several United States film companies facing the collapse of high-profile financing deals.
Positive Adjustment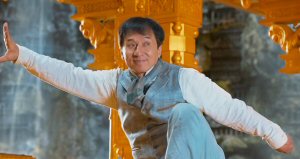 At a FILMART seminar, the focus was on whether low-quality mainland movies and the impact of online platforms are the causes of lower cinema attendance. Qin Hong, Chairman of Beijing-based JQ Pictures, believes the industry is going through a period of "positive adjustment," with producers needing to pay more attention to the quality of content and scripts. "The audience has raised its standards and become more sophisticated in its tastes," said Mr Qin. "As a result, it's time for film companies to improve the quality of their films. For a long time, we have been more focused on quantity than quality, but the audience is choosier now."

Stanley Tong, the Director of Kung Fu Yoga, believes among the big challenges is persuading under-18 viewers to watch films in cinemas rather than on their mobile phones. He also noted that some 70 per cent of the mainland box office now comes from tier-two and tier-three cities, where audiences predominantly comprise women and couples. "In light of this, it's important that films cater to the tastes of female movie-goers," said Mr Tong.
Discerning Viewers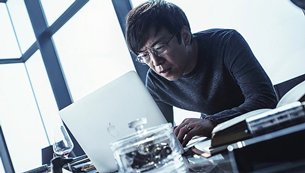 Overall, while big-budget martial-arts and action films continue to perform well – and drive the overseas sales of Chinese movies – mainland audiences are now seen as much more discerning with regard to quality. Indeed, if a film has below-par visual effects and production values, it's now almost certain to flop.

More encouraging, however, was the wider variety of genres – particularly psychological thrillers and sci-fi movies – among the large volume of films launched at FILMART. This suggests that local producers are more willing to experiment in an attempt to lure audiences back into cinemas.

Among the most notable projects on show was Wanda Pictures' impending release of Leste Chen's Battle of Memories, the story of a novelist who has a decade of his memories wiped out, but wakes up in the mind of a serial killer. Among the other sci-fi projects on offer were One Cool Pictures' post-apocalyptic thriller Warriors of the Future, and Distribution Workshop's The Thousand Faces of Dunjia.

Directed by Yuen Woo-ping, Dunjia tells the tale of a band of martial-arts warriors tasked with secretly protecting the human race from evil aliens. Hong Kong producer Nansun Shi, who is co-producing the film alongside celebrated Hong Kong director Tsui Hark, describes it as a "completely fresh approach to telling a story, which combines traditional martial arts with science and aliens."
This interest in high-concept/futuristic films reflects the changing tastes of mainland audiences, with similar Hollywood films, such as Arrival, Inception and Cloud Atlas, having all performed well in the mainland. It is also a clear sign that Chinese visual effects (VFX) companies are more confident when it comes to tackling such projects.

Speaking at FILMART's Digital Entertainment Summit, Felix Xu, Chief Executive of Beijing-based VFX house Illumina, said that Chinese VFX companies now possess the skills and resources to compete at a global level. "While many Hollywood and international companies now pay attention to us, there are still particular problems in China," said Mr Xu. "Frequently, we only have a limited amount of time to produce films, leading us to not paying enough attention to content."

Another trend highlighted at this year's FILMART was the escalating production of high-end, Chinese-language TV miniseries. On the second day of the event, Fox Networks Group Asia (FNGA) launched its first two entries to the genre – The Trading Floor (produced by Hong Kong actor Andy Lau's Focus Television) and Stained (written and directed by Patrick Kong). Set against the backdrop of Hong Kong's financial industry, The Trading Floor will be directed by KK Wong, whose credits include The Election, a popular Hong Kong TV show. Stained, meanwhile, is a crime thriller and stars Kara Hui, Kwan-ho Tse and Anthony Wong.

Cora Yim, FNGA's Head of both Chinese entertainment and the Hong Kong territory, says such miniseries respond to the revival of high-end TV production in the US, with some of Hollywood's leading actors and directors now working in television. "These particular shows underline our commitment to partnering with the very best talent to create the very best shows for our viewers," said Ms Yim.

HBO Asia, Netflix and Amazon are also increasing their investment in Asian-language TV drama. As a result, many see this space as offering huge opportunities for Asian talent and content producers in the coming years.
Mainland Animation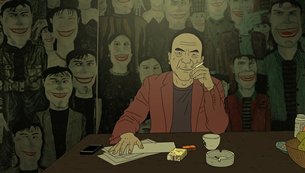 This year's FILMART also had a distinct focus on animated films and TV series. A panel discussion valiantly set out to answer one particular question – Is Mainland Animation Ready to Hit the International Market? This session discussed the rise of Chinese animated movies, such as Monster Hunt, a live-action/CGI hybrid and Liu Jian's dark comedy Have a Nice Day, which premiered at this year's Berlin Film Festival to widespread acclaim.

Some Asian sales agents observed that animation produced in any language is among the easiest formats to sell internationally and much in demand on the mainland. "Chinese buyers are always interested in animation as it's easy to either dub or remake in Chinese for the domestic market," said Pearl Chan, Distribution Manager for Good Move Media, a Hong Kong-based sales company. "There's also a huge focus on IP development in China at the moment and animation is often based on highly recognisable IP."

In general, Asian sales agents reported brisk sales to many Asian territories, including Hong Kong, Taiwan, South Korea and Southeast Asia, while also confirming that many mainland video-on-demand (VOD) platforms remain active buyers. They noted that sales to North America and Europe remain difficult, partly because of tough market conditions in those regions.

"We're seeing fewer European buyers at FILMART and less pre-buying," said Grace Chan, Young Live Entertainment's Distribution Manager. "It used to be the case that, if you had a strong cast, buyers would pre-buy after watching the trailer. Now, though, they want to see the completed film."

She added that North American sales were largely down to a small number of specialised buyers, which include Well Go USA and China Lion, as well as several of the VOD platforms that target overseas Chinese viewers.
Netflix Deal
Other panel discussions also considered whether the revenue raised from online platforms is replacing lost DVD and pay-TV sales. Many believe that while Chinese streaming platforms are spending heavily on content, very few are profitable, sparking moves towards an increasingly subscription-based business and away from the current advertising-driven model.

Speaking on the "New Opportunities in the Explosive Growth of Online Entertainment" panel, Yang Xianghua, Senior Vice-President of iQiyi, a Beijing-based online video platform, said Chinese media-streaming companies had ended their user-acquisition phase and were, instead, focusing on increasing revenues. "Young Chinese viewers are relatively affluent, so they're willing to pay for higher-quality content," said Mr Yang. "Unlike my generation, they don't like to waste time finding pirated content and watching ads. For our part, we charge a monthly subscription of Rmb20 – about half the price of a coffee in Starbucks."

Last week, iQiyi announced an exclusive licensing deal with US pay-television service Netflix, to stream Netflix programmes to iQiyi's more than 20 million paying subscribers.

For more market opportunities, please visit: http://research.hktdc.com/.
Film & Audio-Visual Production
Mainland China
Hong Kong
Mainland China