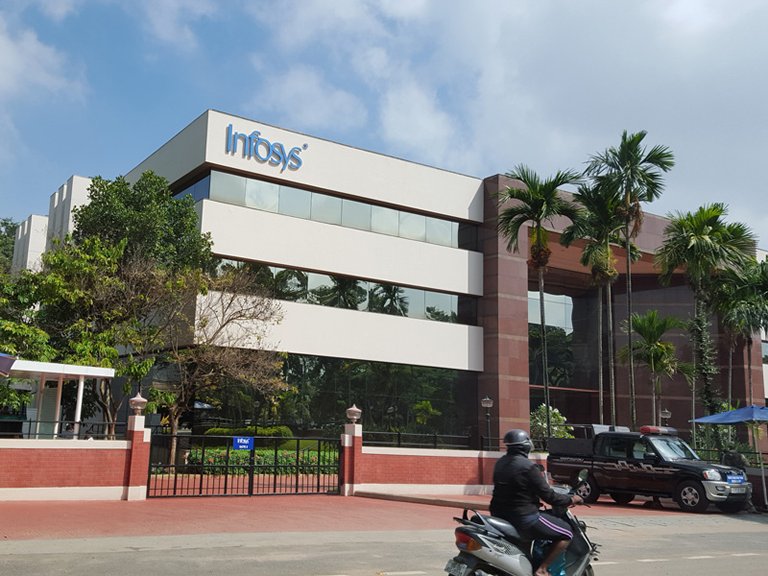 https://hkmb.hktdc.com/en/1X0A9V69
Doing Business with India: Contrasting Business Environments of Eastern and Western States (2)
Western India is the best gateway to this market of 1.3 billion people
The first part of this article is focussed on the manufacturing environments of eastern and western India, with this part providing a state-wise comparison of their performances in the Ease of Doing Business Reform.
Western India Leads Ease of Doing Business in India
Costs of manufacturing factors are not the only considerations in doing business in developing economies like India, where government policies, regulations and business cultures are also crucial inputs in weighing up and finalising any investment decisions. Despite the progressive pro-business thrust of reform over the past few years, India remains notorious for the lack of uniformity in its business environment, with each state pursuing diverse economic policies. Each State government faces different demands from its electorate and each take differing approaches toward foreign business. Some states too suffer from intricate and suffocating bureaucratic systems, which can be a serious deterrent to foreign investors.
Ease of Doing Business Reform
While chief minister of Gujarat, one of Narendra Modi's main initiatives was his Ease of Doing Business (EODB) Reform. He has extended this policy to the whole of India since taking office as the country's prime minister in 2014. The EODB Reform aims at enhancing the country's competitiveness and increasing manufacturing exports.
Since 2015, an annual EODB assessment has been used to gauge each Indian state's reform progress. Scores are given to rate reform measures, covering (but not limited) to the following: a single window for state level regulatory and fiscal incentive approvals, mandatory e-registration and e-filing for tax payments, streamlined applications of construction permits, simplification of environmental and labour compliance procedures and undertaking of judicial reforms to settle commercial disputes. Gujarat has always been highly placed in the EODB Reform rankings, and while Odisha and Maharashtra remained several places below Gujarat in the rankings in 2016, both states' scores had improved significantly.

Although Maharashtra was outperformed by Gujarat and Odisha in the 2016 EODB rankings, as the financial and business hub of India it is progressive in negotiating investment deals with large corporations and providing specific incentives to attract foreign investment. It is also strong in the field of providing infrastructure for business and manufacturing (see later sections).
Even though the eastern states are picking up momentum in business reform, bureaucracy is still notably prevalent in eastern India. This appears to be a legacy issue from colonial days, and it will take time for them, especially West Bengal, to change the bureaucratic culture and harvest the much-heralded dividends of reform evident in Western India. As a result, he administrative cost of interfacing with the state governments in the eastern states is still comparatively high.
Nonetheless, as we have seen, Odisha performs well in the EODB Reform rankings, and its capital Bhubaneswar was ranked the "best city to do business in India" by the World Bank in 2012. The city is also considered by many to be India's most "up-and-coming" second tier city.
Western States More Practised in Doing Business
Eastern and western Indian states possess contrastingly diverse political, economic and cultural legacies, which translate into tangible differences in their attitudes towards business and foreign investment. Gujarat and Maharashtra, along with some other proactive states such as Punjab and Andhra Pradesh, are keen to compete with each other for investment from multinational enterprises (MNEs), in a method known in India as competitive federalism.[1] Western states are willing to offer more attractive terms to foreign companies when it comes to large-scale foreign direct investment (FDI). A positive competitive synergy has been fostered among these states, which speeds up business reforms and further enhances the business environment.
Culturally, people from Gujarat and Maharashtra are often known as the entrepreneurs of India. These two states have a large number of people who are well practised in doing business with foreign companies and easily able to comply with international business standards. International investors are more likely to find local business counterparts with a better fit in business cultures in these two states. For example, the Maharashtra Centre for Entrepreneurship Development (MCED) offers entrepreneurship training programmes and other scheduled sessions focused on banking, agri-tech and food processing.
Moreover, Gujarat and Maharashtra house many Indian conglomerate headquarters (such as the Adani, Mahindra, Reliance and Tata groups) as well as SMEs. There is more capital and more business talent available for joint venture with foreign businesses an important requirement for foreign investors who need to engage local business consultants, agents or even equity partners (for certain industries) to do business in India.
Eastern India has never been as strong in entrepreneurial spirit. HKTDC Research was often reminded by interviewees in West Bengal that even during the colonial period, local people aspired to become bureaucrats in the Indian civil service rather than businessmen. Things may be changing, however. West Bengal's chief minister Mamata Banerjee claims that her government has been providing entrepreneurs with all necessary assistance for setting up and running businesses, in particular through schemes to channel credit flow in the Micro, Small & Medium Enterprises (MSME) sector. Her administration has set up myEnterprise.wb.gov.in as the single window for all business applications, information and forms, modelling it on measures adopted in Western India. The state government has also linked up with the Indian Institute of Management Calcutta to train West Bengali officials in how to educate and assist prospective entrepreneurs to start their own business ventures.
West Bengal has never claimed to be the most business-friendly state in India. The state was hampered by more than three decades of communist rule from the late 1970s onwards, and even in recent times, populist governments and political parties have continued to have a big sway over policy-making in the state. Issues such as land use or corporate investment tend to be heavily politicised, which certainly poses some risk to doing business in West Bengal.
HKTDC Research was told during interviews in Odisha that doing business in the state was less prone to political interference than in West Bengal. However, the state is only just starting to rev up its reform engine to entice more FDI and as a latecomer, it is not yet as business-friendly as any of the major western states. This is reflected in the table below showing the amount of FDI in the four selected Indian states. With a more sophisticated business environment, Western India has emerged as a strong FDI magnet in the country.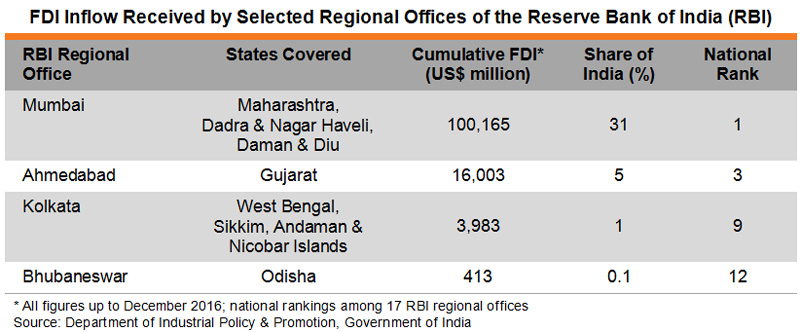 Better Infrastructure Provision in Western India
For overseas companies considering manufacturing operations in India, especially in the wake of the central government's promotion of the Make In India Initiative, Western India offers better infrastructure provisions than East India. Very often foreign businesses are found operating in special economic zones (SEZs), where specially-built infrastructure and utilities, tax exemptions and single-window clearance are readily available. Gujarat and Maharashtra have developed many SEZs designated for a wide range of industries, including electronics, information technology (IT), information technology enabled services (ITES), apparel, chemicals, pharmaceuticals and engineering products. Some of the SEZs also allow multi-products. Eastern India has far fewer SEZs, and many of these are tied solely to the IT/ITES sector. The figure below shows the number of operational SEZs in the four selected states.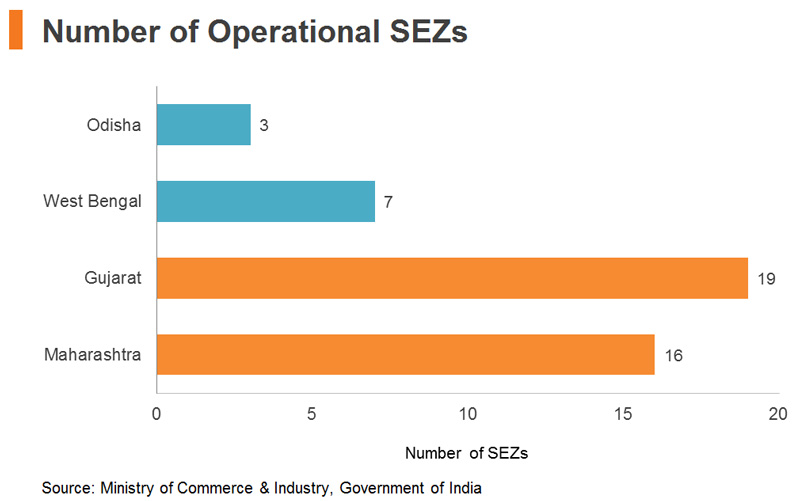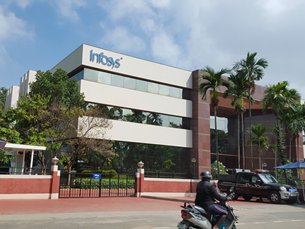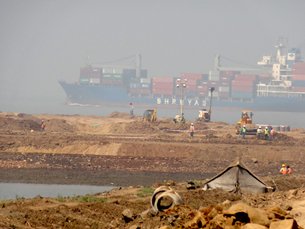 In terms of logistics infrastructure, both Gujarat and Maharashtra are the leaders in India – both in their existing provision and in future development. The Delhi-Mumbai Industrial Corridor (DMIC), which passes through the two states of Gujarat and Maharashtra, is the pilot project among India's six planned national industrial corridors[2]. The DMIC, an economic corridor of some 1,500km, is India's most ambitious business project, with an estimated total investment of US$100 billion. It includes 24 investment regions and eight industrial cities. The Ahmedabad-Dholera Special Investment Region in Gujarat, Shendra-Bidkin Industrial Area and Dighi Port Industrial Area in Maharashtra are already under development. In contrast, the Amritsar-Kolkata Industrial Corridor project in eastern India is progressing at a slower speed, and the scale (about US$15 billion) is much smaller than that of the DMIC.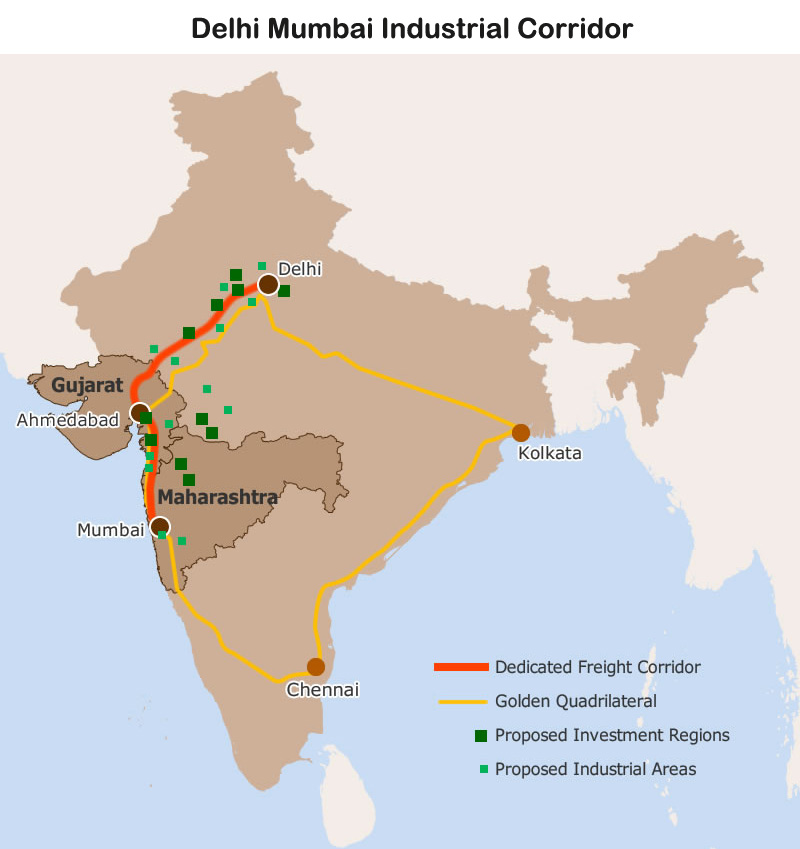 Utilities development has always been a challenge to India. In this regard, eastern India badly needs an upgrade in utilities provision to support further economic development in the region. As an energy-deprived region, sporadic electricity blackouts still occur in eastern states like Odisha.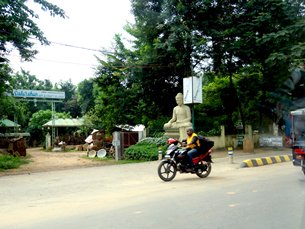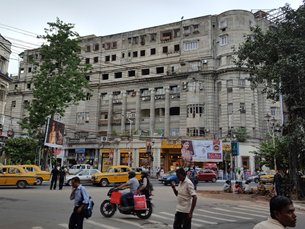 East India Dotted with Both Opportunities and Challenges
This article has provided a broad overview of the business and infrastructure environment in four selected eastern and western states. It is also worth noting that a challenging business environment does not rule out viable business prospects. As noted by many Marathi and Gujarati business people interviewed by HKTDC Research in eastern India, the business ecology there has presented them with opportunities and returns not available in Western India despite the challenges and difficulties outlined above, as the overall degree of competition in eastern states is not as brisk as that in the more developed western states.
---
[1] In India, competitive federalism is a concept where the central government competes with states, and states compete with each other, in a joint effort to develop the country. States compete with each other in a broad range of areas to provide various services and attract investment.
[2] Other planned industrial corridors include the Chennai-Bangalore Industrial Corridor (CBIC), Vizag-Chennai Industrial Corridor (VCIC), Bangalore-Mumbai Economic Corridor (BMEC) and Amritsar-Kolkata Industrial Corridor (AKIC).
India
Other Asian Countries