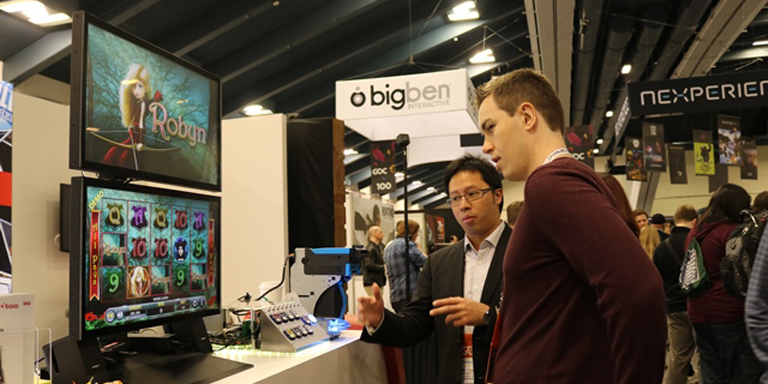 https://hkmb.hktdc.com/en/1X0A9SXR
Interactive Gaming Grows Up
Interactive gaming is taking off in Hong Kong – and not just among kids.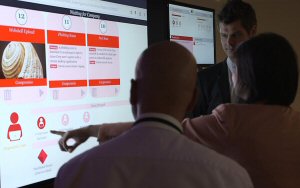 While the entertainment factor is a major draw of interactive games, marketers are also leveraging the power of this cutting-edge technology to sell messages.

One example, carmaker BMW's launch of a new luxury model during the 2015 Hong Kong Tennis Open using an interactive game.

Then last year in Hong Kong, the PwC Experience Centre offered an interactive "Game of Threats" where clients plunged into simulated cyberattacks meant to help prepare them to respond to real-life breaches.

And as part of Mercer's 2017 Global Investment Forums, held in Hong Kong in March, audiences participated in a three-part interactive game to create optimal portfolios, based on different scenarios.

Even the Hong Kong Government has an interactive Festival Game on its website, inviting payers to virtually explore cultural features of the city.
World-First Animation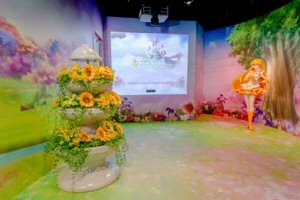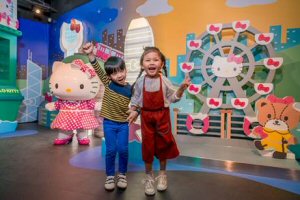 Game-based learning works because it keeps children – and adults – engaged and motivated. But as an activity, it's also universally fun. A growing appetite in Hong Kong for interactive gaming is spawning a raft of new businesses – one of the latest being a world-first Animated World that recently opened at Madame Tussauds Hong Kong.

The HK$10 million-plus attraction is the first public installation by Japanese digital art collective teamLab – Tokyo-based "ultra-technologists" who have exhibited in museums internationally.

At Madame Tussauds on The Peak, teamLab's Animated World brings to life famous cartoon characters, including Marvel superheroes and Hello Kitty. The interactive gaming component of the 2,300-square-metre digital zone enables kids to build their dream home with two cartoon characters, McDull and Madame Mak.

Through a virtual dressing game, visitors can take on the persona of Magic Fairy Shirley. The new attraction, which took 18 months to develop, also features a spin-off mobile application game, Yo-kai Puni Puni.
Pay-to-Play Arcades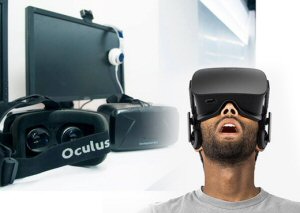 Gamers looking to pay to play will find the latest games and high-tech equipment in a number of venues across the city. For example, Game Cyber in Causeway Bay offers on its entertainment menu the popular card-based strategy game, Sangokushi Taisen. The Smart Game hall in Mong Kok has a diverse selection, including World Cup Championship Football, music video games from Benami and the racing boss game Star Horse.

Hong Kong City Game in Wan Chai is home to some of the most legendary Street Fighter battles in Asia. And Combo Entertainment, a spaceship-themed amusement zone in Causeway Bay, incorporates Oculus Rift virtual reality (VR) games.

Meanwhile, Hong Kong-based gaming technology company TGG has strengthened its position in the global gaming market by achieving GLI-11 certification from Gaming Laboratories International, the world's leading gaming certification organisation.

TGG develops platforms primarily for the casino gaming market, as well as games for the casual, "free to play" market, a growth sector that itself generates, through advertising, much like social media, annual revenue of between US$35 billion and US$50 billion.

GLI-11 certification acknowledges that TGG's Linux-powered Open Gaming Platform meets the industry's highest global standards for security and stability. This means TGG joins a select group of players in a casino gaming industry estimated to be almost US$400 billion in size. Raymond Chan, co-founder and CEO, believes this to be a first for any Hong Kong technology company. "We are one of the few GLI-accredited company in Asia, and one of not more than 20 in the world," said Mr Chan.
Fostering Innovation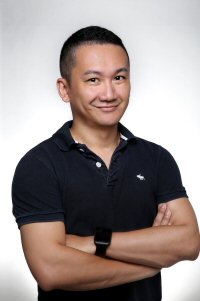 He described the concept as a fresh approach to fostering innovation for the electronic gaming industry by offering game developers and operators significant freedom and flexibility to design gaming products that meet global regulation requirements, and the possibility to extend beyond gaming by its social platform integration.

"Being the first Hong Kong gaming technology company to be awarded GLI-11 certification puts us in the best position now to provide long-term value to our global customers, partners and regulators," Mr Chan said. "GLI's global capabilities will enable TGG to more effectively meet the needs of the gaming industry, further increases TGG coverage with the top-tier global gaming markets."

In another development, TGG announced in April a partnership agreement with leading Japan-based pachinko gaming studio, Prime Works, in Tokyo and Osaka. Mr Chan said that the quality of Japanese game creations and the added capabilities they offer will enable TGG to more effectively meet the needs of the casino gaming industry at large."

TGG's headquarters are located in Hong Kong with an R&D laboratory at the City University of Hong Kong (Shenzhen) Research Institute. Its products are now being deployed around the globe including Mexico, Peru, Serbia, Singapore and South Korea.
Nurturing Creative Minds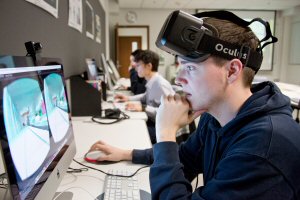 And for budding game developers, the Hong Kong campus of SCAD (the Savannah College of Art & Design) offers a degree in interactive design and game development.

The state-of-the-art facility in the restored historic North Kowloon Magistracy building opened in October 2010 as only the second international campus of the United States-based university "for creative careers." With top-of-the-line tools, an outstanding faculty and advanced curriculum, SCAD Hong Kong game designers have earned awards judged by their peers in the highly competitive Global Game Jam.
Related Links
Madame Tussauds
SCAD (the Savannah College of Art & Design)
TGG