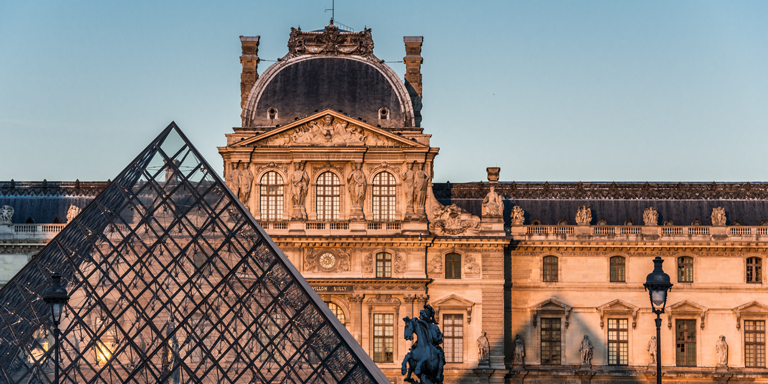 https://hkmb.hktdc.com/en/1X0A9R7K
Viva La French Connection
For 25 years, an iconic annual festival of French culture in Hong Kong has enthralled audiences of more than one million annually.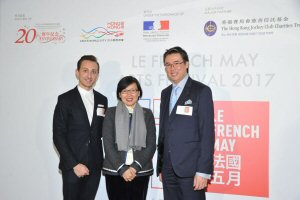 In its silver jubilee edition, organisers of Le French May 2017 are pulling out all the stops to present an unprecedented celebration of art and life "the French way."

Consul General of France in Hong Kong and Macau, Eric Berti, describes the programme as "exceptional" with exhibitions of treasures, paintings and sculptures, spectacular theatre, music and dance productions, cinema and gastronomy. The French-style fiesta will be held at multiple venues across Hong Kong from 1 May to June 30.

"As we celebrate the 20th anniversary of the establishment of the Hong Kong SAR (Special Administrative Region), we are proud to be a part of the great appeal of Asia's World City in offering our unique programmes for the pleasure of our locals and visitors alike," said Dr Andrew Yuen, Chairman of the Board of Le French May.
Blockbuster Exhibition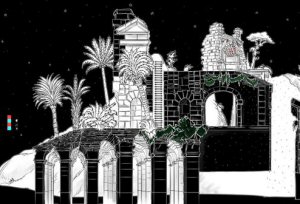 A highlight is the "blockbuster exhibition" of national masterpieces from the biggest museum in the world, The Louvre in Paris. From royal collections of sculptures and antiques to the renowned masters of French painting, Inventing le Louvre: From Palace to Museum over 800 Years will transport centuries of French history to Hong Kong.

On display throughout the festival period at the Hong Kong Heritage Museum in Sha Tin, the exhibition will feature some 150 pieces from all of the museum's departments. The artworks were handpicked to reflect different time periods, from the royal collections of François I and Louis XIV to modern days. The exhibition is marked by renovations and profound changes – architectural, functional and museographical – while along the way, exploring the contributions of Napoleon I and the visionary ideas of the French Republics and intellectual movements that followed.
Other headline exhibitions include the first Hong Kong exhibition by Nicolas Buffe, a French-born, Tokyo-based artist known for combining Western art traditions with Japanese and American pop-culture like anime, manga and video games. The Dream of Polifil is modelled on a 15th century Venetian story of Poliphilo and challenges visitors to take part in a magical adventure of love, battles and dreams, complete with augmented reality games and large-scale installations.
Rejoicing in Life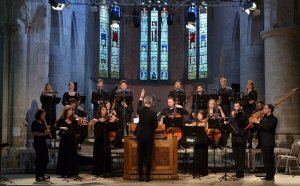 See the city of love as never before through the lens of celebrated photographer, Michel Setboun. In Paris Dark Light, his images thrust the viewer into the mysterious atmosphere of various districts as if one were strolling through their streets.

Another photographic exhibition, Return to Beauty by Jacques Henri Lartigue, reflects the life of a man who rejoiced in life, with an insatiable fascination for all that surrounded him. This exhibition offers a wide selection of Lartigue's photographs, which captured with fresh perception and uninhibited grace, the joie de vivre of fashionable well-to-do French society during and after the Belle Époque.

The festival's opening event, Royal Concert of the Night – The Birth of the Sun King, will be performed by the globally-acclaimed Ensemble Correspondances with direction by Sébastien Daucé. It is staged as a rediscovering of a "lost" masterpiece written for King Louis XIV. Especially for the festival's 25th edition, Mr Daucé has commissioned French video artist Etienne Guiol to create a light projection, which invites the audience to travel back in time to King Louis XIV's reign via a mixed-media live concert.

Other highlight performances include the acclaimed Orchestre Philharmonique de Radio France (Radio France Philharmonic Orchestra). Under the musical direction of Mikko Franck, they will be joined by a trio of young soloists for Beethoven's Triple Concerto, before bringing the sound of France to Hong Kong in Debussy's famous evocation of The Sea, and Ravel's musical telling of fairy tales in his Mother Goose suite.
Celebration of the Arts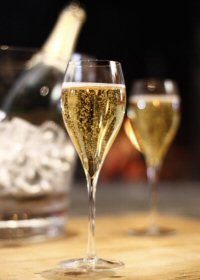 Paris Ballet Legends is an iconic classical ballet performed by stars from the Paris Opera Ballet together with dancers from Spain's Compañia Nacional de Danza and the Hong Kong Ballet. Directed by Frederic Fontan, this performance is a tribute to both Paris and the artists who were inspired by it: Petit to Carné, Petipa to Piaf, and Bizet to Prévert.

A range of movie programmes has been curated by Le French May celebrity ambassador Karena Lam under the theme of Celebration of the Arts.
And for the ninth consecutive year, the festival includes Le French GourMay, the largest celebration of French wine and gastronomy culture in Hong Kong and Macau. Every year Le French GourMay honours a different wine and food region of France – in 2017, it is Champagne.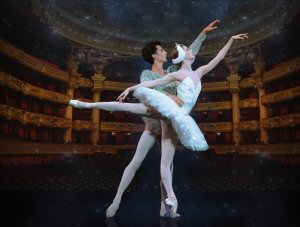 During the month of May, Michelin-starred chefs, fine dining and bistro-style restaurants will present specially-designed menus and wine pairings with Champagne. Food and wine importers and merchants will host tastings, masterclasses and workshops to educate the public about this unique region.

Le French May is once again supported by The Hong Kong Jockey Club Charities Trust, which is contributing HK$9.92 million for programmes as well as a dedicated educational and outreach series of activities.

Established in 1993, Le French May is one of the largest cultural events in Asia. With more than 120 programmes presented across two months, it has become an iconic part of Hong Kong's cultural scene, reaching out to more than one million visitors each year.
Related Link
Le French May
France
Hong Kong
Western Europe