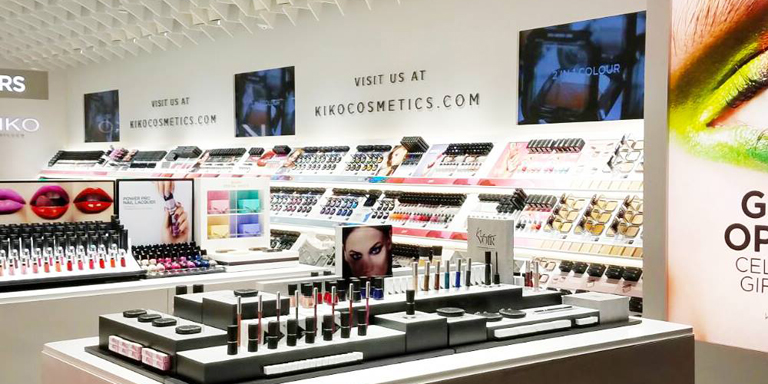 https://hkmb.hktdc.com/en/1X0A9R4N
Fast Beauty
Hong Kong forms the foundation of Italian cosmetic brand KIKO MILANO's Asian expansion.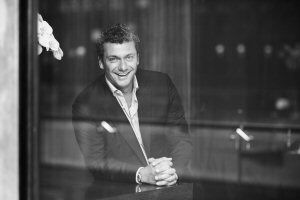 When Italian cosmetics brand KIKO MILANO decided to expand to Asia, its founder Stefano Percassi knew that Hong Kong would lead the way. "We consider Hong Kong a super strategic place for us – it's very competitive and international with a lot of taste. It's a city with a great history."

Establishing its Asian headquarters in the city, KIKO MILANO opened its first boutique in November 2015 at Harbour City in Tsim Sha Tsui, and soon followed up with nine additional stores. "Commercially speaking, it's expensive, but Hong Kong has given us good results so far and we're growing," said Mr Percassi.
Brand Ethos
In 1997, Mr Percassi spotted a gap for fast retail in the cosmetics sector, similar to the fast-fashion trend in the apparel sector. "There was nothing fun, nothing affordable, nothing fast," says the Italian entrepreneur, who proceeded to launch KIKO MILANO at the age of 22.

Now with 1,000 boutiques in 20 countries, the brand's ethos hasn't changed, with the focus on being fun and fast, and constantly evolving; this year alone, KIKO MILANO will launch more than 1,000 products. "We want to do more," he said, adding that if he could, "I would change the shop every week."
Trendy and International
There was plenty in Hong Kong's favour when it was selected as the brand's regional headquarters. "It's a city that makes the most sense to start in Asia," Mr Percassi says. "I consider Hong Kong in Asia like London in Europe – it's always trendy, it's the place to be and it's very international. What I want is to build a big company in Asia, like we did in Europe and the starting point is Hong Kong, like Milan was 20 years ago."
"What I want is to build a big company in Asia, like we did in Europe and the starting point is Hong Kong, like Milan was 20 years ago."
In Asia, the brand will head next to Singapore and the Chinese mainland soon, while continuing to explore new opportunities in Hong Kong. Finding the right location is a major challenge, but one that Mr Percassi feels is not necessarily unique to Hong Kong. "In general, at the global level, real estate [prices] don't help retailers. If you want to pay, you can find everything, but it's making a store profitable. That's the big challenge when you have big rent. But traffic is the first thing we have to get."

The brand has just launched in Brazil, while KIKO MILANO's largest boutique is set to open on Paris' Champs-Élysées next year. "We want to be a market leader, we want to learn more from the Asian customer," Mr Percassi said. "We have enormous potential in terms of developing product for our Asian customers and we are learning a lot, so [this] is the first step."
Made in Italy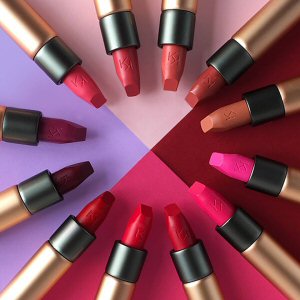 Since its inception, KIKO MILANO has been constantly refining its model, fixing distribution issues and finding a way to grow sustainably. From 2007 to 2010, the brand grew rapidly in Italy and Spain, before expanding to other markets. "We started to open 150 to 200 stores a year and [in early April 2017] we opened the 1,000th store in India. That it happened in the year of our 20th anniversary is very special."

The majority of its products are made in Italy, where KIKO MILANO has a large in-house creative team and laboratory to develop the "fast cosmetic" products. With production in such large volumes, Mr Percassi says KIKO MILANO has access to the world's best suppliers.
"We are careful about costs, but I think we were able to create an environment where people understand that you don't have to pay €35 to €40 for a lipstick – it doesn't make sense," Mr Percassi says. "People buy brands because they love the brand, so of course you can buy a luxury brand. But if you're looking at what's inside, KIKO MILANO does the same or better."

The brand is part of the Percassi Group, which was founded in 1976 by Mr Percassi's father Antonio. The Group works in cosmetics, food and beverage, retail, real estate and football, where Antonio Percassi serves as President of Italian Serie A team Atalanta.

As part of the second generation of entrepreneurs, Mr Percassi is firmly focused on the company's cosmetics division. Apart from KIKO MILANO, he has launched other brands including Bullfrog, a barbershop that combines services, clothes and cosmetics, and Womo, a men's concept store with eight locations in Italy and Switzerland. The Group also acquired Madina, a Milanese cosmetic company in 2012.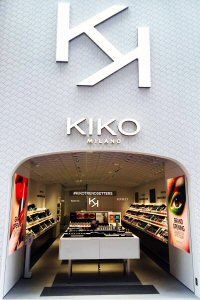 It is KIKO MILANO, however, that currently has the greatest reach. "I'm very happy when we go to a market and people don't know us because we do well when they don't know us."

Twenty years on, KIKO MILANO is no longer the only product in the "fast" cosmetics market. Mr Percassi believes innovation will be key to maintaining its edge. One way to keep the brand ahead of the curve is by investing in its own packaging.

"We don't buy standard packaging, everything is owned by KIKO, so this was a big investment," he said. "But it was the time to do this because we are a large chain and it was time to renovate ourselves," Mr Percassi said. That, along with new locations, are part of the strategy – to be "your cosmetic store close to your house."
Related Links
KIKO MILANO
Percassi Group
Italy
Hong Kong
Western Europe