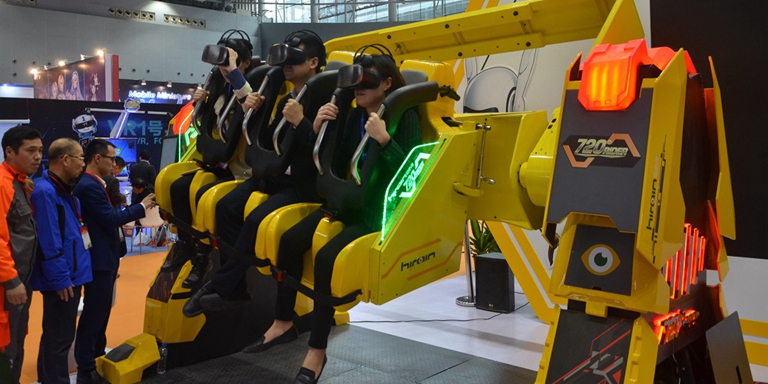 https://hkmb.hktdc.com/en/1X0A9R1Q
From Virtual to Lucrative Reality
Chinese mainland consumers are embracing the immersive experience virtual reality brings in the gaming and education sectors.
According to figures from iiMedia Research, a Hong Kong-headquartered data analysis specialist, China's virtual reality (VR) market grew by 268.3 per cent in 2016, reaching Rmb5.66 billion (US$822 million). By 2017, it is expected to total more than Rmb13.38 billion, passing the Rmb55 billion mark by 2020.

Highlighting this trend was the dominance of VR technology exhibitors at the March Asia Virtual Reality and Augmented Reality Fair in Guangzhou. Among the attractions on show was a huge six-player VR warship game as well as a number of intriguing smaller items, including a solo-player VR car-racing game.

Among the companies moving to the forefront in this sector was Shenzhen Shuntao Machinery, a specialist in the development, production, sales and operation of VR/AR hardware and software. According to Cao Weicheng, the company's Business Manager, VR technology has wide applications across many fields, including the medical, real estate, games and film sectors.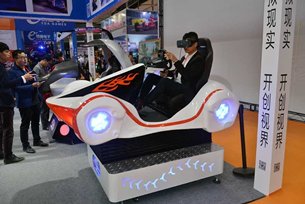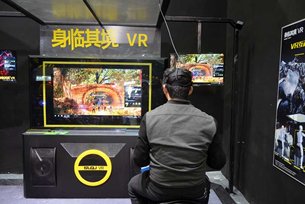 He also noted that its usage becomes far more wide-ranging when combined with online technology. Some property developers, for instance, now use VR technology as a promotional tool, with would-be purchasers able to take virtual tours of properties courtesy of a VR headset.

Since its launch in 2012, Shuntao claims to maintain an average compound annual growth rate of more than 60 per cent, with the figure exceeding 100 per cent in certain years. Clearly optimistic about the future prospects of his business, Mr Cao believes gaming may be the ultimate application of immersive VR technology.

His sentiments were echoed by Chen Wenbin, Assistant Sales Manager of Shentong Wangguo (Whiz Kids' Kingdom), a Guangzhou-based amusement park equipment company. Originally a producer of more conventional outdoor leisure systems, the company moved into VR as soon as the potential of the technology became apparent.

To date, Wangguo has launched five VR games to positive feedback. Believing the sector will enjoy sustained growth, the company has several more VR games in the pipeline.
Virtually Real Gaming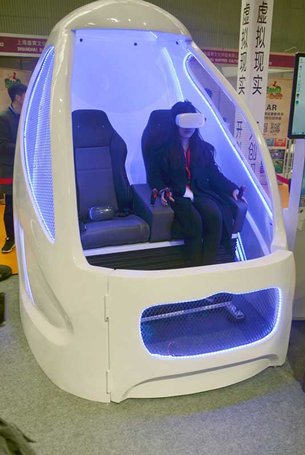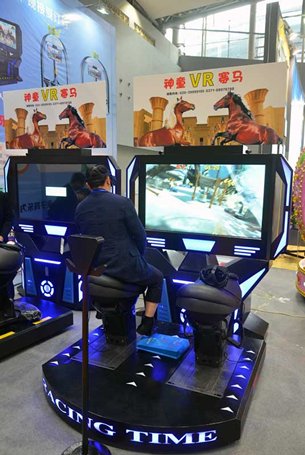 On Shuntao Machinery's stand, its VR 9D Egg-chair, VR 9D Spaceship and VR Gatling Gun game attracted considerable interest from visitors. According to Mr Cao, the Egg-chair has been particularly well- received.

Within its egg shell-like confines are several seats, where players can view a 360-degree panorama through their VR headsets, with their chair designed to shift forward, backward and side-to-side in order to create the illusion of movement. The players can choose from different scenarios depending on their appetite for thrill, including a roller-coaster, a haunted house and parade of zombies.

Currently available in 2,000 outlets across the mainland, the Egg-chair is said to be safe and easy to use, suited for both adults and children. It comes with 38 pre-installed games, with a new release each month. Shuntao plans to regularly upgrade and refine the system.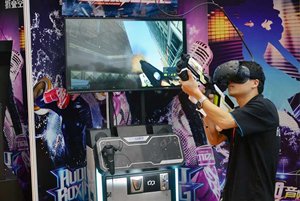 Similarly popular was the company's VR Gatling Gun game. After donning a VR headset and mastering the gun-style handset, a player can enter a simulated war-game zone and immerse in a multi-sensory battle experience, including sight, sound and touch, with the weapon even delivering an authentic kickback.

Creating a truly authentic experience was the guiding principle for many exhibitors at this year's event. A case in point was Wangguo's horse-racing game, available in a solo or a dual-use format. The solo system features a rectangular monitor facing a saddle-style seat, where a VR-kitted-out player can enjoy all the thrills of a genuine horse race.

As well as VR technology, the company has added other special effects, including wind and mist features. This combination of sight, sound and touch is said to give players a genuine horse-racing experience in a safe environment.
VR Educational Products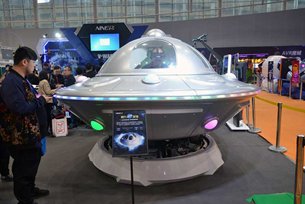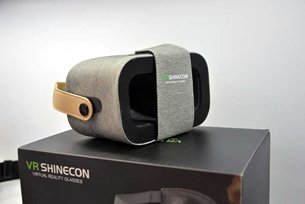 Second only to gaming, the world of education has begun to truly embrace VR technology. Exhibitor Beijing-based technology firm HeiVR allowed visitors to view molecular structures, the human body and several other educational resources while wearing VR glasses. According to Liu Zhi, the Head of the company's Guangzhou operation, HeiVR has developed a range of VR teaching resources that tied in with the curricula of China's primary and secondary schools.

Mr Liu maintained that VR technology had already proved its worth as a teaching aid. When learning about the solar system, for instance, he said students could use VR to get a direct three-dimensional understanding of the relative sizes and positions of the planets.

To date, the company has produced VR teaching resources related to seed germination, water cycle, microscopic organisms and the internal structure of the earth, which are all being used by teachers and students as part of the learning experience.

HeiVR is a recent arrival to the sector, having launched its first VR educational products in October 2016. It has, already met with immediate success, with sales exceeding Rmb1 million for three successive months.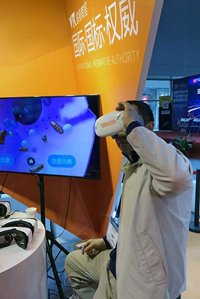 Its system is also highly scalable, with its hardware, software and content configurable to suit groups of 15, 30, 45 or 60. It also provides several ancillary services, including teacher-training, systems maintenance, course upgrades and after-sales maintenance.

Many companies that had previously specialised solely on VR games have since expanded to VR education. Shuntao, for instance, has set up a dedicated in-house VR education R&D team, with a brief to develop products suitable for both statutory and vocational educational needs.

Other notable products featured at the fair were a range of VR glasses from Menglian, a Dongguan-based electronics firm. The range's unique double-sided non-spherical design is said to enhance clarity, while screening out blue-ray radiation and reducing dizziness.

Many attendees were also drawn to test a VR skiing machine on offer from Mantong, a Guangzhou-based technology firm, which was said to genuinely recreate an Alpine piste experience. For those of a more martial mind, there was a six-player VR warship simulation available from Ligei, a Guangzhou-based animation company.

For more China market opportunities, please visit: http://research.hktdc.com.
Hong Kong
Mainland China