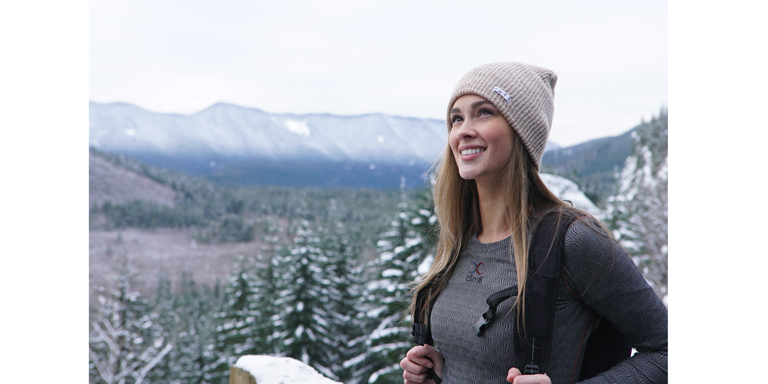 https://hkmb.hktdc.com/en/1X0A9OFL
Tracking Good Health
Hong Kong tech innovation is happening in a wide range of health-related categories.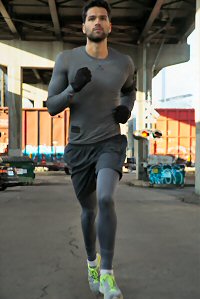 Hong Kongers are increasingly turning to technology to monitor their health. According to a report conducted last year by Asian technology distributor Innovix, more than half (52 per cent) of the respondents are likely or very likely to use wearables while doing exercise, for example. The local health-tech sector has responded accordingly with numerous start-ups launching.

Among them is intelligent technology start-up Clim8, which will in September launch a product that incorporates thermal clothing technology into garments to help wearers achieve regulated body temperature. The B2B company has partnered with brands in South Korea, the United States and Europe to bring the product to market. By weaving tiny sensors directly into the yarn, garments engineered with the technology generate warmth while the body is cooling down, says Chief Technology Officer Pierre Mouette. The product will be marketed by the clothing brands and will retail at offline stores, he adds.
Intelligent Garment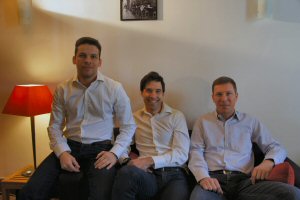 Clim8's idea was to make a product intelligent, not just smart, says Mr Mouette. "A watch gives you data like how many steps you've walked, but the big difference with our product is that it gives you instant feedback in real time. When you step outside, it will warm you up in five seconds. You don't have to press any buttons or activate anything."

Mr Mouette says the biggest challenge was bringing the technology into the textile industry. "We wanted to make something reliable like a normal T-shirt that was washable and breathable. We worked with institutes in Europe to speed up development and combine electronics with textiles," he says.

With a target retail price of US$150, the company has worked hard to keep the price down. "Other smart shirts retail for about US$300 to US$500, but we wanted to keep the price competitive as we don't see this as a niche product."

The technology woven into clothing will allow Clim8 to collect user data and sell it to clothing brands. "When you buy any item of clothing, the brand doesn't know what you are doing with it – you could be doing a 25-kilometre hike or watching TV. With our technology, we can tell the brand who their customer is, and what they are doing with the garment. This will enable them to engage better with the customer and enhance the product based on the feedback received," he says.
In the Swim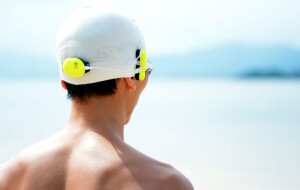 Platysens aims to improve the performance of swimmers with a GPS swim meter called Marlin, which provides voice feedback using a bone conduction headset. In open-water swims, movements are captured using satellite positioning data, and after the swimmer leaves the water, they can connect the Marlin to a smartphone using Bluetooth to review data and adjust device configurations.

Marlin exceeded its US$20,000 crowdfunding goal after receiving more than US$37,000 from a Kickstarter campaign. The first batch is due for shipment later this month. Chief Operating Officer Brian Lam attributes the success of the campaign to positive reviews from leading bloggers.

"When you're swimming, it's very inconvenient to look at your watch, so our device tells you your speed and pace while swimming," says Mr Lam. "The key technology here is motion detection."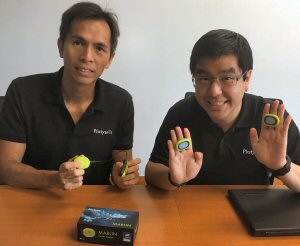 Founded by engineers and sports enthusiasts, Platysens has been part of the Incu-Tech programme at the Hong Kong Science and Technology Park since launching in 2014. Last November it was named a 2017 CES Innovation Award Honoree for its debut product.

The start-up is now working on a swim analyser called Seal, which measures hand movement and force generated by users as they push through the water. Designed to be worn like a finger ring, the Seal helps coaches monitor swimming strokes of their athletes. "Sometimes, when the hand is underwater, it's hard to see. It also helps address swimming habits such as using a dominant hand," says Mr Lam.

As events such as triathlons grow in popularity around the world, including on the Chinese mainland, Mr Lam is confident there is an expanding market for the Marlin. "China's middle-aged middle class are increasingly concerned about their health and want to do something about it," says Mr Lam, who adds that the same technology will be used to launch similar products for other sports.
Optimum Hydration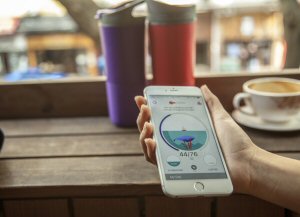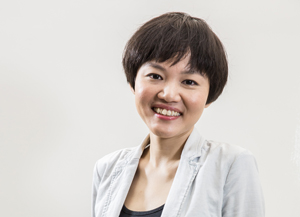 The Ozmo smart cup and water app tracks users' water consumption. Marketed as a smart hydration device, it can be used with an activity tracker such as Fitbit and coaches users how to reach hydration goals based on their metabolic rate. It also gives advice on how to rehydrate before and after work-out. The app's latest feature is a barcode scanner that provides nutritional information on major consumer food products.

In the last quarter of 2017, Ozmo will launch a second-generation product targeting the endurance-sports market through Kickstarter.

Already, the Ozmo team has grown from two to seven in the last two years, expanding from Hong Kong to the US city of Seattle and the Philippines. Founders Serena Pau and Ming Tong ran an industrial design studio and created award-winning industrial designs for the homeware industry before they started Groking Lab, Ozmo's parent company. Ms Pao says they were keen to create something that incorporated IoT and wearable tech, leading to the launch of the Ozmo in 2015.
"Back then, no one really knew what the 'Internet of Things' (IoT) was, and all we really knew was that we wanted to create something to address one of the most fundamental needs of human beings: drinking water for better health."

The US is Ozmo's biggest market, with 80 per cent of its sales coming via Amazon, followed by 10 per cent from Hong Kong and the rest from the Middle East and Australia.

Ozmo is in talks with several insurance companies in Hong Kong about using its products. "Most of the big players are still considering their next steps, apart from making health and tech a marketing campaign. I think the healthtech market will mature in the coming two to three years," she adds.
All in the Genes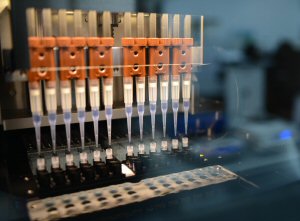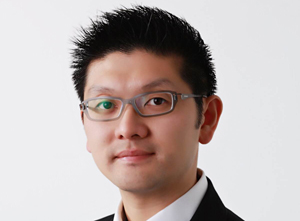 Genetic testing and digital health company Prenetics enables users to determine how their genes affect diet, drug response as well as disease and cancer risk from a simple saliva sample. The company's lab in Quarry Bay on Hong Kong Island can process up to 1,000 samples a day. Prenetics has partnered with several leading insurers, including HSBC and Prudential, to offer DNA-based health and nutrition programmes, says co-founder and Chief Scientific Officer Lawrence Tzang. Former CEO of Groupon East Asia, Danny Yeung, joined the company in 2014 to boost the company's sales and marketing efforts.

The company offers testing in nutrigenomics, which helps users understand how their body responds to foods and pharmacogenomics, enabling clients to learn which medications and what dosages work best for them. It also offers screenings for inherited cancer risks and family-planning.

Digestion and drug absorption differ according to a person's metabolism, and this test can reduce risks of adverse reactions. "Customers will be able to show our app to their doctors so they can see how best to prescribe the patient – we launched this in 2016 so quite a lot of people are already able to do this," says Mr Tzang.

What makes them different from other genetic testing companies is its focus on follow-up, says Mr Tzang. "We have a long relationship with customers – it doesn't just end with testing. Before, it was more about diagnostics, but now we're looking at prevention, and partnering with insurers. We can tailor products for insurers to target particular groups of customers," he adds.

In 2018, Prenetics plans to relocate to a larger laboratory as it prepares to expand services to Singapore, Malaysia, Indonesia, Vietnam, the mainland and Taiwan. It also hopes to fully automate the lab to promote higher efficiency.
Health & Beauty
Technology