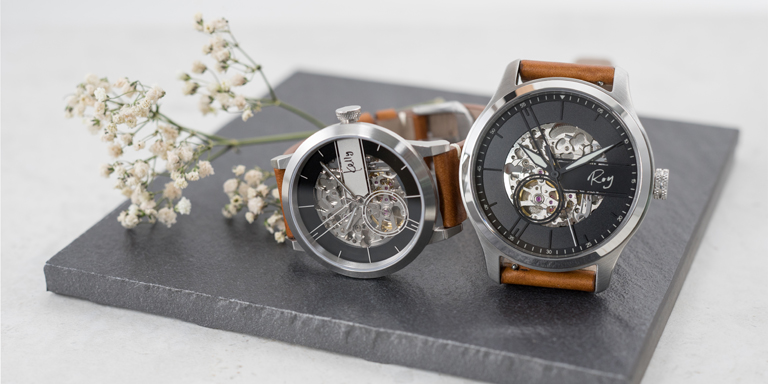 https://hkmb.hktdc.com/en/1X0A9ODN
Time Bespoke
Hong Kong start-up Eoniq ticks all the boxes with its customised mechanical watches.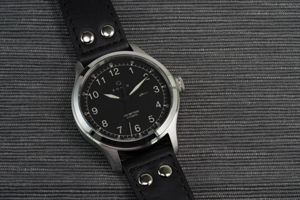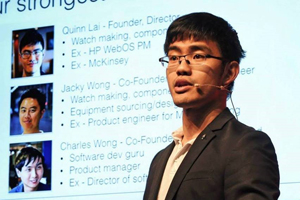 Hong Kong is home to one of the world's largest retail markets for watches. While there is no shortage of high-end watches from overseas here, the city has also spawned homegrown companies that produce high-quality timepieces. Among them is Eoniq, which specialises in bespoke mechanical watches.

"We are almost the only supplier of a customised mechanical watch at that [HK$2,000 to HK$3,000] price point, and we want to create timepieces that look just as good – if not better – than those currently on the market," says founder and Director Quinn Lai, who set up the company in 2015 with a group of friends.

The mechanical watch is powered by Japan's Miyota movement, which Mr Lai says, was chosen for its sturdiness and dependability. "We want to offer something reliable but also unique."

Purchasing an Eoniq watch comes with a 90-minute appointment with the company's design team to come up with a customised timepiece based on two collections: Navigator and Pinot Blanc, the latter of which offers more detailed design options. Watches can be ready within three days.
Crowdfunding Success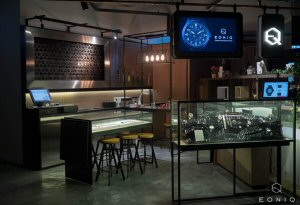 The fledgling entrepreneurs turned to crowdfunding site Indiegogo, after failing to find traditional investors. The campaign raised US$50,000 in the first hour and a half, and eventually attracted more than 1,500 backers, who plowed in US$466,000. "Our actual goal was around US$100,000 – we didn't anticipate raising almost half a million," says Mr Lai, who adds that the money helped to set up a physical store at the K11 shopping mall in Tsim Sha Tsui.

The online backers also provided many new ideas, including creating a skeletonised variant of its best-selling Navigator watch series allowing the watch movement to be visible. It has also received feedback from customers at the K11 store since it opened three months ago. "In the store, you can see how customers respond to the watches – when they pause, or get a little confused between different designs, for example."
Targeted Advertising
The company has worked hard to drive customers to its physical retail shop via social media, Google Ads and Facebook Pixel, which allows them to target people who have spent the most amount of time on its website.

While most of Eoniq's offline customers are from Hong Kong, only 15 per cent of its online sales are generated locally, with most Internet customers coming from Southeast Asia.

For global expansion, rather than targeting individual countries, Mr Lai says the company focuses on groups of people and their behavior, as well as on cultural preferences. "Japan and Taiwan like meaningful stories, while Southeast Asia wants to see lots of shots of watches, and we send out targeted ads based on that," he says. The brand is considering setting up in the United States and creating an offline experience in Southeast Asia, without necessarily opening a physical store, noting that one-on-one appointments could take place in other locations such as coffee shops.
Design Expertise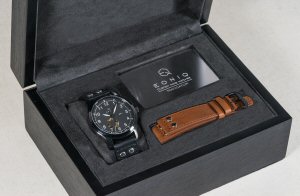 Rather than recruiting from a watchmaking background, Eoniq trains its designers in-house. "We want someone to have passion for designing products rather than be super experienced [in watchmaking]," he says. Nevertheless, Mr Lai is keen for Eoniq to eventually create its own movement.

By consulting customer for creative input on features, from number sizes to fonts used on the dials, Eoniq is democratising the design process. But Mr Lai says such consultation is still a work in progress. "On a HK$3,000 gift, how much personalisation do customers want? That's very difficult to verify, and we're almost creating a whole new company just to test that out."
Hong Kong Brand
Hong Kong may be the largest global watch retail market, but Eoniq is proving that there's more to the city than high-end watch boutiques. "We state very clearly that we're from Hong Kong, and don't try to say we're an international brand. We could use Swiss watchmakers, but then it becomes a Swiss-made watch. I feel that's unnecessary, and we can try and do it ourselves instead."

Mr Lai says that Eoniq has already received invitations to major watch fairs in Geneva, but believes now is not the right time to attend. "One of our key points of innovation is the interaction between our users rather than the watch itself. But once we have time to concentrate on the craftsmanship side [of the story] then definitely, we'll be there."
Related Link
Eoniq