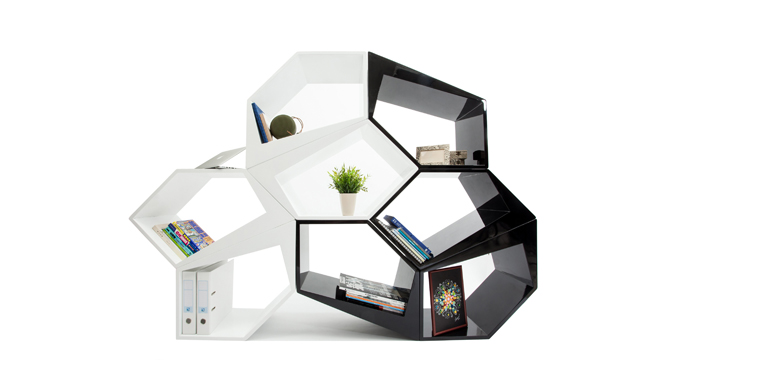 https://hkmb.hktdc.com/en/1X0A9I4E
Design for Life
Hong Kong design studio Eravolution is making waves with its attractive, eco-friendly products.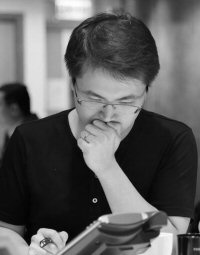 Founded by Hong Kong native Eric Tong, multidisciplinary design studio Eravolution produces innovative designs inspired by nature, or driven by a social conscience, such as the recyclable UpHold cup, which is formed from a particular set of geometries that enable it to collapse vertically with a twist.

Produced for Hong Kong-based ethical food company, The Good and Peckish Co, the cup is made from renewable plastic and quickly became a sell-out when it launched last September. After winning first prize for Best Green Product at the Architecture & Design (A&D) Trophy Awards 2016, Mr Tong is now in the process of launching it globally.

While studying at the University College London, the budding designer interned for the late Pritzker Prize-winning architect Zaha Hadid and worked as an architect at Future Systems, where his interest in furniture design grew. He decided to strike out on his own after being made redundant during the financial downturn in 2009. "It was a good opportunity for me to set up on my own. It wasn't a happy time, but I tried to turn it into a positive thing, and looking back, it was a good decision," he says.
Cup with a Conscience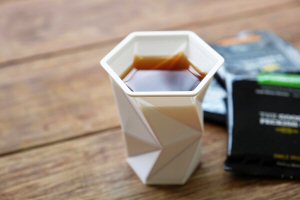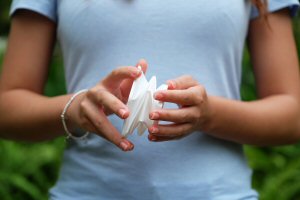 Arguably Mr Tong's most successful product to date, the UpHold cup, has drawn global attention for its ethical credentials and striking design. "The client was an old friend of mine, and he initially approached me back in 2013 about producing a cup for his ethically traded coffee," said Mr Tong. "He wanted a cup with ethical appeal, so we decided on a collapsible cup so that it could be flat-packed alongside the coffee."

From concept to finished product, the cup was three years in the making. "It wasn't easy, as this design approach is a rather novel one: we could only find one example that's close enough to be a reference, and then we had to think about the different materials and find the right manufacturer, which was a Hong Kong company based in China called Hoyu."

Mr Tong is considering developing a larger version of the cup with a lid for use in coffee houses to reduce paper-cup consumption. "A lot of style-conscious people don't like to carry a large coffee tumbler around with them every day, and our cup can easily be stored in a pocket or a bag."

The goal is to have the product in every hotel room, where customers can take it away after their stay." Some prospective clients are interested in making the cup available as a corporate gift, Mr Tong adds.
Made in Hong Kong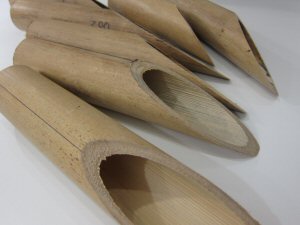 Mr Tong initially launched his business in the United Kingdom, but decided to move back to Hong Kong, where he set up shop in PMQ in 2014. "The proximity to China means that whether you're prototyping or producing, it's much easier and a lot more cost-effective [than the UK]."

He said that he also enjoys the atmosphere of working alongside other design studios at PMQ. "There's a really good vibe here and I love the location. While retailing wasn't my focus, it is a requirement [of having a studio at PMQ] and I've learned a lot through customer feedback." He currently employs one full-time designer and a part-time retail staff and hopes to recruit someone this year to handle marketing.

Mr Tong wants to start manufacturing more products in Hong Kong. "It's not easy as the remaining facilities are disappearing, but things like packaging, for example, are still easy to produce in Hong Kong. I don't want my products to just be designed in Hong Kong, but produced here, too," he adds.
Future Designs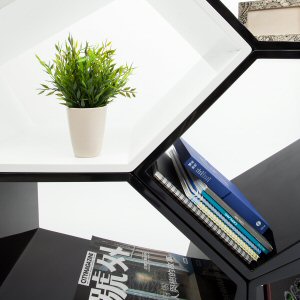 Eravolution is also working on developing a new office chair for a Chinese mainland brand targeting a more premium market. The designer says that many clients now look for longevity and sustainability from their furniture. "People don't want to change their furniture after three years, and I don't think we'll be seeing so much cheap plastic furniture in the office any more. People want something that will last longer, maybe even 20 or 30 years."

In the spirit of collaboration that worked so well with the Good & Peckish Co, Mr Tong has invited his next-door neighbour at PMQ, homeware store Glue Associates, to display some of its products inside his space. "I think collaborations have become a global trend – look at H&M or homeware stores like Zara, which frequently collaborate with named designers. It's good because you can share your resources, knowledge and production capabilities."
Related Links
Eravolution
PMQ
Design Services
Furniture & Furnishings
Household Products