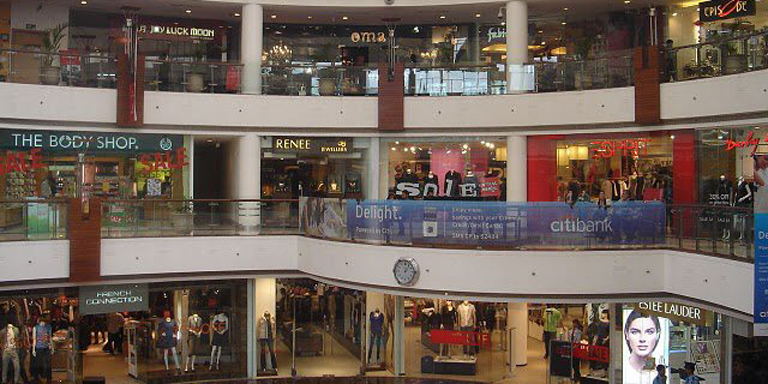 https://hkmb.hktdc.com/en/1X0A9HVQ
India's Changing Retail Landscape
South Asia's largest economy is the world's next retail frontier, says Future Group Executive Rakesh Biyani.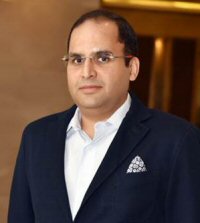 India's retail sector is projected to be worth US$1 trillion by 2020, with the country's 13 million outlets being the largest number for any country.

With 5,200 outlets in India, Future Retail Ltd is India's leading retailer. Rakesh Biyani, Joint Managing Director of Future Retail Ltd, leads the management and expansion of the company's flagship formats, including Central, Big Bazaar and Food Bazaar. At a Hong Kong Trade Development Council (HKTDC) seminar in March, the Future Group co-founder offered his insights on the Indian retail scene.
What's the current state of India's retail environment?
In the last few years, India has done extremely well. Economic growth has picked up. We are now the world's fastest-growing economy, with more than seven per cent growth. It has strengthened consumer confidence, which is at an all-time high, ranking top two in the world. We're transitioning to a new tax regime later this year, when the cost of imports will substantially decrease. So the overall trend is extremely positive.
What are some of the popular consumer product sectors?
In the last seven decades, India has been consuming what we call the essential commodities. But rising income levels have led to demand for aspirational products. In categories such as clothing, people want to be more up-to-date on fashion trends. When it comes to mobile phones, people are changing their phones more often.

We're on the verge of crossing the US$2,000 per-capita income level. And when that happens, the typical behavior we have seen anywhere else is that the category consumption basket tends to evolve. Categories like fashion and accessories, footwear, personal care, beauty care, health products, these are the types that grow two to three times compared to essential products. So in the next year or so, the need and demand for more products in those categories, which are mainly imported, will become larger.
Are Indian consumers as brand-conscious as the Chinese?
Indian consumers are a little more value-conscious. They're looking for the trends, but not necessarily that you'll have so many consumers trying to buy THE brand. They're quite happy as long as the trendy product can come at a value price, they will substitute for a little unknown brand. China is definitely a lot more brand-conscious and people are willing to pay a premium. There's a very small set of people that do that in India. But I think the bulk of the market in India is not willing to pay extraordinarily high premiums for a local brand.

What would be your advice to companies interested in breaking into India?
I think India definitely is a challenging market. India is a market more for the long term. If you show that commitment and have the patience, you will ultimately be successful as the market also scales up.

We have a large young population, in which 50 per cent is under 40. By 2020, the average age will be 29.

Where are the opportunities for companies interested in partnering with Future Retail?
We're mainly in three categories: fashion, food and home. Clearly in fashion footwear and accessory, there's a lot we can work on together with designers and companies out here and look at how to get the latest trend, cut the lead time around that and take it back to India. Or we could work on collaborating with the design part and produce it back in India. On accessories and footwear, we can do a lot of sourcing in this part of the world and take it back to India.

When it comes to food, palates and food trends are more local-specific. So it's more about partnering on technology, packaging and presentation. When it comes to home in the next four to five years, we will see a lot of demand in terms of more consumers decorating their homes and making them trendier. That's where larger consumption of innovative products, technology products, is going to happen. In many urban areas, many people have homes that are smaller, similar to Hong Kong. So Hong Kong manufacturers understand the art of using small space in the most optimum manner. And that product knowledge can go back to some of the urban cities of India.

What's ahead for Future Retail?
Currently, we have close to 20 million square feet of retail space in operation in India. And we're looking at expanding our network about 14 to 15 per cent per annum. So that's adding about another two to three million square feet of new retail space every year. So for us, it's a lot of expansion that we plan to continue to do. In the product categories that we're already present in we always work towards creating a price ladder in a good-to-best kind of product profile. And our focus is to ensure that as time goes by, to increase the share of better and better products in our assortment. And that's where we are constantly looking for partners whom we could work with, where we could fill the gap in the better-and-best and offer differentiator products, trendier products to our consumers more in real time based and that's where our biggest investment is going to happen. What we're trying to build a robust international sourcing operation and evolve our supply chain in the right manner where we can use these products and deliver them to our stores.

Where does Hong Kong come into play?
Hong Kong typically tends to be trendier and more quality-oriented. Hong Kong is really the place for sourcing entry-level, good-priced products in the better-and-best category. That's where Hong Kong has the opportunity and we are now very keen to expand our share of those products. Hong Kong is treated as a sourcing hub and companies like us always come to the trade fairs in Hong Kong to source vendors and suppliers. We love the idea of working with Hong Kong vendors. At times, it can be less cost-effective. But when it comes to quality, when you have a Hong Kong vendor, you don't have to worry about quality.
Related Link
Future Retail Ltd
Garments, Textiles & Accessories
Electronics & Electrical Appliances
India
Hong Kong
Other Asian Countries