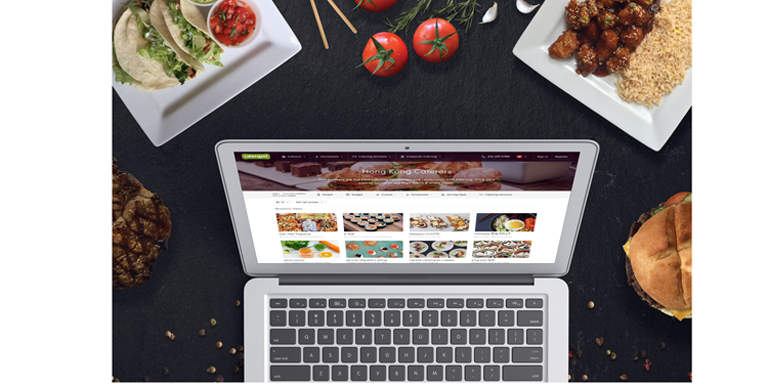 https://hkmb.hktdc.com/en/1X0A9GJ5
Carving a Niche in the Online Food Business
A Hong Kong start-up has taken the online food-ordering concept a step further with its digital catering business.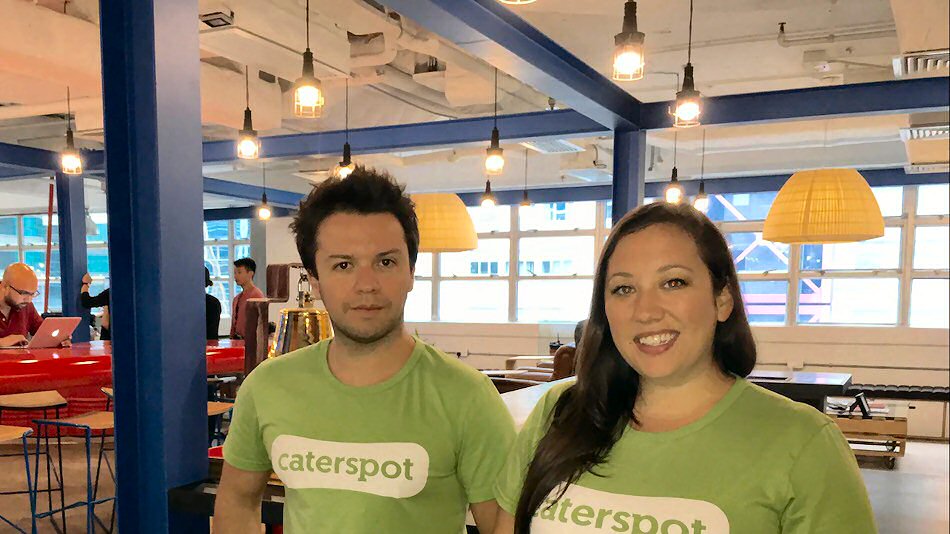 A grounding in the fast-growing online food-ordering and delivery marketplace gave Colombian entrepreneur Camilo Paredes and Canadian Amanda Ernst, the idea to start their own disruptive business in Hong Kong.

CaterSpot was set up after the co-founders, who had worked together at foodpanda in South America, recognised the growth potential of the app-based food-delivery model, and saw an opportunity to replicate that in the catering arena. "We do believe we are the first," said Mr Paredes.

CaterSpot launched simultaneously in Hong Kong and Singapore in January 2016. Barely three months after start-up, the founders had secured US$800,000 in seed funding from the venture arm of Singapore's Tat Hong Group, and their business is growing at a rate of 40 to 50 per cent per month.
Clear Market Need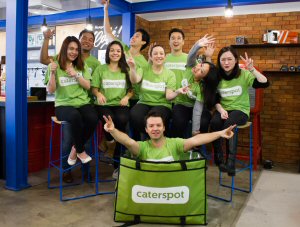 Mr Paredes said the concept stemmed from his first business, a successful online group-dating platform called Grouvly, which he sold last year. While organising meet-up events for single couples on his data base, Mr Paredes soon realised the difficulties around organising catering.

There were three main issues, one being discoverability. "I would go on Google, type in catering and lots of names came up, but with no ratings or reviews, or even good photography. It was hard for me to know where to start," he said.

"Second, the ordering process was very manual and tedious. I had to e-mail catering companies, which would send me proposals or menus – there was a lot of back and forth, even faxes, which seemed ridiculous. Then, pricing was non-transparent – they would send me quotations based on their mood or the day of the week. I thought there must be a better way."

His solution: CaterSpot, an online catering platform aggregating companies that provide catering for end-users. Its clientele includes companies hosting corporate events, team lunches and client meetings and private parties, casual gatherings, junk parties or barbecues.
User-friendly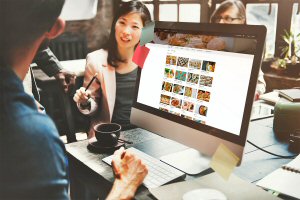 The start-up serves two different segments: drop-off catering, which is bento boxes, finger-food and sharing platters; and set up catering, with buffets and live stations that come with heating equipment and staffing.

The website is a one-stop shop for menus, prices and online payment. To date, the site features 129 caterers, with CaterSpot recruiting new vendors on a referral/commission basis.

Corporate customers make up more than 90 per cent of CaterSpot's clientele in Hong Kong. They include many Fortune 500 companies, including Google, Facebook, Expedia, McKinsey, LinkedIn, HSBC, Citibank, Apple and BCG.

"We offer corporates a four-pronged value proposition," Mr Paredes said. "Lowest price guarantee because our orders are down in bulk and in advance, which allow us to get the price from the vendors. We also give companies 'corporate accounts' – called CaterSpot Prime – [which entitles them to] free delivery and billing options, for a small monthly membership fee.

"We also have a rewards programme that allows companies to earn points for every order in exchange for cash rewards, and the last benefit is on-time delivery guarantee, which is important for companies holding time-sensitive events."

The company has a fleet of bikes, sedans and vans, and recruits its own drivers, although some vendors prefer to make their own deliveries. The food "travels well" because it's packaged properly, and the distances are not far.
Under-served Market
"Our main challenge is to get to the decision-makers within companies, but once we get in, the retention rates are very high," he said. "We recognise there is a huge opportunity in Hong Kong as no one is serving the catering space well," Mr Paredes said.

The partners are now in the final stages of securing a second round of venture funding, and plan expansion to neighbouring countries next. They expect the business to be profitable within four to six months. They believe that the business model "is more compelling in terms of unit economics" than existing, single-order food-delivery services.

"As the Managing Director of foodpanda in Latin America, I understood the B2C food tech challenges," Mr Paredes said. "The reason we launched CaterSpot is because catering has large ticket sizes [so a healthy revenue stream], better recurrence from corporates, and because we get orders in advance, we can plan the logistics in a cost-efficient manner. That is a model you can get to cash flow-positive relatively fast."

Related Link
CaterSpot
Food & Beverages
Technology
Colombia
Canada
Hong Kong
Central & South America
North America