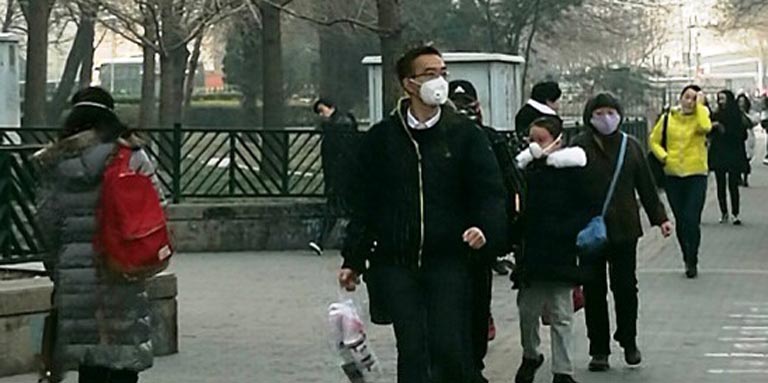 https://hkmb.hktdc.com/en/1X0A9DMB
Unmasking Opportunities in Clean-air Wear
With environmental problems plaguing cities across the Chinese mainland, many urban residents have adopted hi-tech and stylish gear to protect themselves.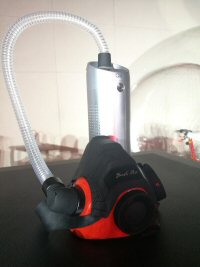 Chronic air pollution in many Chinese mainland cities has led to rising demand for anti-smog products. A number of high-tech firms now offer increasingly stylish and highly-segmented product ranges to cater to the tastes of urban residents.

Among the host of new anti-smog products is the AirSport, a portable air purifier designed for use by athletes and sports enthusiasts. Available via the JD.com e-commerce platform for about Rmb1,000, the system comprises a face mask and purifier. It supplies clean air using micro-positive pressure technology used in various smart wearable products. The body of the device is fashioned from aircraft-grade aluminum alloy, weighing just under 500 grammes.

More recently, the Beijing-headquartered electronics giant Xiaomi raised Rmb2.8 million through crowdfunding in just two weeks for its Cloth Pear Fresh Air Mask. Featuring a set of built-in air filters and a streamlined compact design, the mask is said to provide protection from 99 per cent of PM2.5 particles. The polyester fibre mask comes with an inner filter consisting of four layers of N95 composite nano material.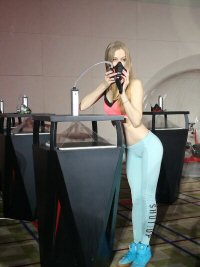 Last October, the Hangzhou Liaison Interactive Information Technology launched its portable air box. Featuring a high-efficiency particulate arresting (HEPA) filter, this arm-mounted system offers up to eight hours of continuous use.

Major brands are said to be deliberately keeping prices low to educate and nurture the market. By giving consumers an improved product experience at an attractive price point, the companies hope to break into the mass market, by convincing consumers to adopt the new products.

"Invariably, when consumers look to make a purchase in this sector, they want to try out the product," said Li Zheng, a Beijing-based digital products manager. "Starting off with the most basic anti-smog mask, they gradually become willing to pay more until they find a product that meets their needs.

"In the case of newly launched masks, the key thing is to establish whether they allow you to breathe more easily. Usually, people test one or two relatively cheap models, then continue to use them if they prove effective."

According to a 2016 study of 3,000 mainland netizens aged between 20 and 49, conducted by Mintel, 83 per cent of those surveyed owned masks, with more than 60 per cent of respondents indicating that they were "very concerned" about PM2.5 levels. A separate study, undertaken by Euromonitor, showed that between 2010 and 2015, sales of air purifiers in the mainland increased to 4.4 million units per annum, a 300 per cent rise.
Smart Wearables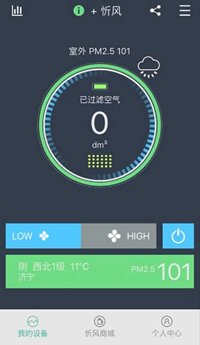 A recent study found that personal anti-pollution products available on the mainland increasingly use smart technology and frequently target distinct market segments. Smart technology is being incorporated into wearables to provide a new anti-smog facility.

A prime example is the AirSport portable air purifier. Designed for use by sports enthusiasts, it comes fitted with a Bluetooth module, allowing users to hold clear conversations while running. In effect, it is an app-controlled portable air box, with the system also providing real-time location-based information – including details on local smog levels – as well as filter cartridge status.

A mobile app can also be used in conjunction with the Quantum Shield, a smart anti-smog mask that was also part of a successful crowdfunding campaign. As well as providing real-time data on the local environment, it also offers a range of stimulating games designed to boost the mental and physical well-being of users.

According to one R&D operative, many such products come pre-loaded with various smart modules, including heart-rate monitors, personalised fragrances and positive pressure fresh air supplies. Many of these settings can be activated to meet future requirements.

Some manufacturers meanwhile are tailoring their products to cater to certain demographics and specific markets. The move has resulted in, for example, the introduction of a range of models specifically targeting sports enthusiasts and younger users, as well as some bespoke applications geared for specific environments, such as offices or cars. Even within relatively narrow categories, such as the outdoor sporting sector, there are products that cater to very specific requirements, taking into account the different wind speeds encountered while jogging, running or cycling. The Cloth Pear Fresh Air Mask, for instance, comes with a choice of three air supply speeds, as well as a personalised air volume memory function.
Compact and Stylish
With many of this new range of high-tech products primarily aimed at middle-class purchasers and young users, attractive streamlined designs are always at a premium. Xiaomi's US-designed AirWear mask is distinguished by its unique leather finish and stylish look.

In the case of portable air purifiers, "small in size, big in impact" is very much the mantra for most manufacturers, regardless of whether the product consists of a device and a mask or a mask with a separate air supply unit. In essence, the focus is always on achieving the perfect balance between comfort and effectiveness.

According to several market analysts, as the market for personal air purifiers matures, demand for more personalised products will inevitably grow. Boutiques that specialise in the more aesthetically-led environmental products in the mainland's first-tier cities, for instance, stock air filtration masks complete with lace and cotton collages, which enhance their looks without compromising their functionality. These types of anti-pollution accessories will dominate the higher end market, which shows every sign of being around for a long time to come.

For more China market opportunities, please visit: http://research.hktdc.com.
Electronics & Electrical Appliances
Garments, Textiles & Accessories
Hong Kong
Mainland China