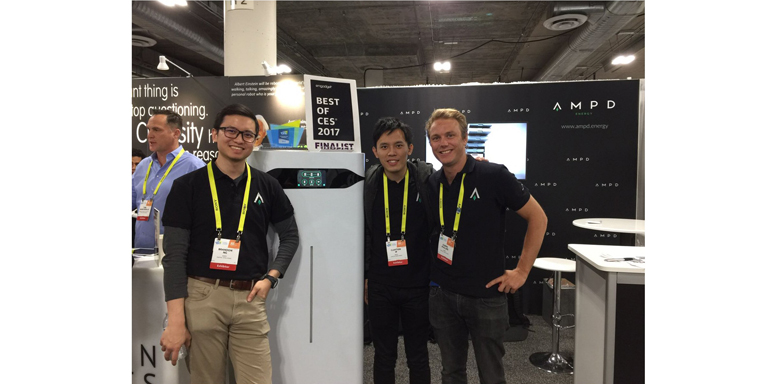 Power to Empower
A Hong Kong start-up aims to boost electricity supply in the developing world through its innovative lithium-ion battery.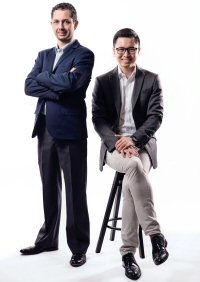 For urban dwellers, a temporary power outage is little more than an inconvenience. In developing countries, where unreliable electrical infrastructure is a daily reality, the consequences can be dire.

Hong Kong start-up Ampd Energy aims to improve the quality of life for nearly three billion people affected, and help millions of impacted companies get on with the business of trade and commerce.

According to its founders, Brandon Ng from Brunei and Brazilian Luca Valente, the company "envisions a world where reliable electricity is universal, affordable and sustainable.

"Our mission is to deliver reliable electricity through better and more affordable ways of storing the energy we already generate, instead of making more of it."

The partners were working together on another project in Beijing when they realised that producing more energy was not the solution to supply problems – storing and distributing it is. Knowing that Hong Kong offered them the best chance of developing the technology and taking it to market, the partners relocated to the city in December 2014 as an incubatee at the Hong Kong Science and Technology Park.
Silo Solution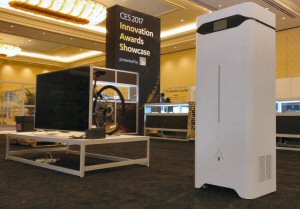 The product they subsequently developed over two years of R&D in Hong Kong – and launched on the market last December – is a bank of almost 2,000 lithium-ion batteries housed in a "Silo" casing, which looks like a domestic refrigerator.

According to Mr Ng, a single, 17 kWh Ampd Silo can power a 10-person office for four hours, without the environmental side-effects typically associated with using diesel generators. For enough power to keep larger buildings going during an outage, up to three units can be connected.

"Getting the batteries to work together is actually more complicated than it sounds," said Mr Ng. The company took its finished prototype to CES 2017 in Las Vegas in January, where Ampd Energy was shortlisted from 580 start-up exhibitors, as one of four finalists in Engadget's Best Start-Up Award.

The product's benefits are multi-fold. It's up to 80 per cent more compact than existing battery back-up systems, which in space-confined locations, such as hospitals, where power back-up is required by law, could mean room for another ICU bed.
Reducing Pollution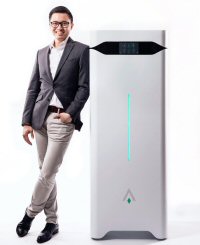 "Existing systems run off lead acid batteries, which are made from one the most toxic materials, and they don't last long – a two-to-three year lifespan, compared to 10 years for ours," Mr Ng said.

As recycling facilities for this type of material are largely unsophisticated, their pollution potential is great.

"We also aim to replace diesel generators – which are loud, polluting, antiquated devices – as a backup power device," Mr Ng said. "The Ampd Silo overcomes all these shortcomings."

The Ampd Silo is targeted for commercial use, including telecoms, hospitals, buildings and airports. While potential markets include most of the developing world, the rollout will begin in Hong Kong, where its founders have a sales and distribution partnership with REC Green Technologies Ltd, a division of construction company the Yau Lee Group, and in Indonesia. The pre-production units will start shipping to customers in March 2017
Economic Benefits
Beyond providing essential back-up power, future versions of the Ampd Silo will also offer economic benefits. In countries like Australia, the United Kingdom and Canada, where electricity price varies between peak and non-peak periods, users can store energy during the cheaper hours and go off-grid when prices are highest. Companies can also feed surplus power back to the grid for additional revenue.

While it's possible to connect the system to alternative energy sources such as solar, it is not the focus of the company at the moment.

"Our customers are not asking us for a solar battery," Mr Ng said. "We're saying to them, stay grid connected, but be protected from power disruption."

The venture is funded by US$3.7 million in angel investment, sourced by the partners via their personal networks in Southeast Asia.

Having secured the seed funding, they knew that relocating to Hong Kong would give their business its best chance of success.
Efficient Ecosystem
"Our product requires thousands of parts, which involves an extensive supply chain," Mr Ng explained. "Only a few places in the world have a manufacturing ecosystem to support that. Of those, southern China is the most open, has a supply pipeline in place, and production is efficient."

Having a Hong Kong base, instead of Shenzhen, made it easier to set up and run the company, conduct R&D, and travel easily to its manufacturing base.

"As a new company, we found our footing easily in Hong Kong," said Mr Ng. The partners also tapped a wealth of talent available in the city, which has enabled Ampd Energy to quickly grow to a multinational team of 11 full-time staff. "And we're hiring aggressively," Mr Ng added.

The company expects to see return on investment by mid-2018. "However, to realise our vision of providing affordable, sustainable and reliable electricity universally through energy storage, we will need to continue to push the technological envelope," Mr Ng said. "We have every intention of re-investing early profits into new technologies, new product lines and on enhancing our manufacturing capacity to ensure that we deliver the best possible product not just today, but into the foreseeable future."

Ampd Energy, he added, "is very fortunate to have investors who share this long-term vision and who understand the transformational impact Ampd could have on a global level."
Related Link
Ampd Energy
Electronics & Electrical Appliances
Technology
Brunei Darussalam
Brazil
Hong Kong
Southeast Asia
Central & South America