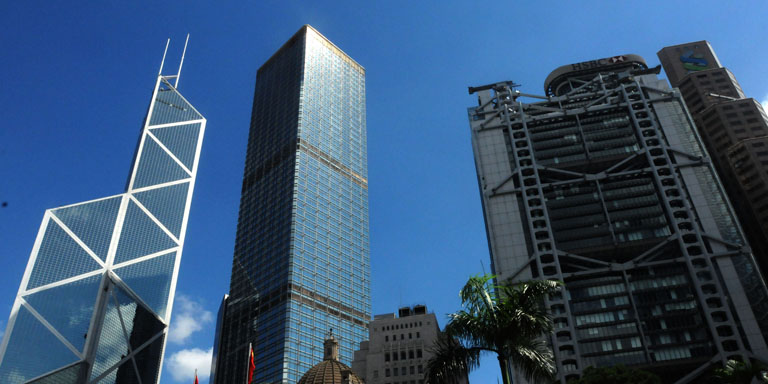 https://hkmb.hktdc.com/en/1X0A99XC
Mainland Banks Branch out to Hong Kong
The dynamics of the global financial sector is reshaping Hong Kong's office market.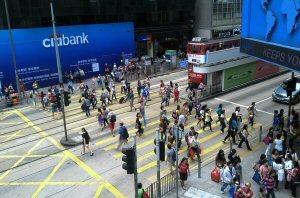 Research from real estate services firm JLL has found that as some of the larger Western banks downsize their Hong Kong operations by relocating from their Central offices, space in the prime office market is quickly being filled by the growth of Chinese mainland financial institutions.

"With the steady growth of mainland institutions, we believe that the industry could potentially add a further 55,000 headcount over the next 10 years, which could translate into as much as five million square feet of office floor space demand," according to the JLL report.

The financial services sector, including insurance, is the second-largest contributor to Hong Kong's GDP, accounting for 17.6 per cent in 2015. But in recent years, revenue at the world's largest banks has been affected by stagnant economic growth and ultra-low interest rates.
Banking on Hong Kong


HKTDC Research found that, as of November 2016, there were 11 licensed banks and seven representative offices, incorporated in the Chinese mainland, operating in Hong Kong. Big lenders, including the Bank of China, the Industrial and Commercial Bank of China, Agricultural Bank of China and China Construction Bank, have opened branch operations in Hong Kong.

Mainland commercial banks such as the Bank of Beijing, Bank of Dongguan, China Bohai Bank, China Guangfa Bank, Hua Xia Bank and Ping An Bank have representative offices in Hong Kong.

Hong Kong is also a key offshore capital-raising centre for mainland enterprises. As of December 2016, 1,002 mainland companies were listed in Hong Kong, comprising H-share, red-chip and private companies with total market capitalisation of about US$2 trillion, or 63 per cent of the market total. Since 1993, mainland companies have raised more than US$500 billion via stock offerings in Hong Kong.
IPO Heavyweights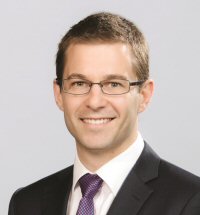 Alex Barnes, Head of Hong Kong Markets at JLL, said that, for the largest and most profitable multinational investment banks operating in Hong Kong, known in the industry as "bulge bracket" banks, the slowdown in global banking has been compounded by increasing competition from mainland financial institutions seeking to grow market share.

"In the IPO market for example, the involvement of mainland banks in new listings increased from 36 per cent in 2006 to 57 per cent in 2015," said Mr Barnes.
"The city has some of the highest innovation adoption rates globally and its close proximity to China means that it is next door to the world's largest e-commerce market, and the world's largest P2P lending market."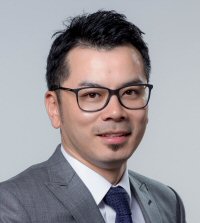 The city's funds management business is likely to be another catalyst as banks offering related services, including asset management, private banking and funds advisory businesses, continue to benefit from the growth of Hong Kong's Mandatory Provident Fund schemes, Mr Barnes continued. Further drivers include the Hong Kong Monetary Authority's commitment to developing the local funds management industry, as well as growing wealth in the region.

Then there is the burgeoning opportunity of Fintech, which Denis Ma, JLL's Head of Research, Hong Kong, pointed out, has potential to create new markets and introduce new players into the industry.

"Though still relatively small compared with other cities around the world, Hong Kong's Fintech industry has tremendous potential for growth," Mr Ma said. "The city has some of the highest innovation adoption rates globally and its close proximity to China means that it is next door to the world's largest e-commerce market, and the world's largest P2P lending market."
Insurance Windfall
The insurance industry has been another driver. In 2015, mainland visitors spent US$4.1 billion on insurance policies in Hong Kong, 30 per cent higher than the previous year and almost 400 per cent more than 2011 levels. Mr Ma said that they come for the advantages of more extensive coverage, US dollar-denominated policies, and higher returns on insurance-related investment products. "PRC residents are not able to buy Hong Kong-issued insurance products directly on the mainland," he said.

To meet the surge in demand, insurers have added an extra 20,600 people to their headcounts over the past five years (2011-2015), with 12,500 people being added in the last two years alone, according to JLL's research.

A recent slowdown in this trend flags a possible challenge ahead for the sector. As part of its intervention to curb capital outflows, the mainland government has tightened restrictions on the use of third-party payment providers to buy insurance products in Hong Kong.
Wider Footprint
Explaining how these changing dynamics will affect the city's office market, Mr Ma pointed out that financial services have historically concentrated their offices in Central. In 2015, the sector accounted for about half of the Grade A office occupier market within the district, including Sheung Wan and Admiralty.

However, a volatile rental market and consistently tight vacancy rates have prompted a number of banks to relocate or increase their office footprint outside of Central. In 2015, about 41 per cent of all persons employed in the industry worked in Central, compared to 48 per cent recorded in 2006. As of the end of 2015, nine of the city's 10 largest banks (by floor area) had more than 50 per cent of their (Grade A) offices located outside of Central.

JLL expects that the growing footprint of mainland financial institutions in Central will trigger another round of decentralisation among larger US and European banks.

"Over the near term, the office market that is likely to benefit most from the decentralisation of financial institutions will be Hong Kong East," Mr Ma said. "With a number of landmark office buildings coming online over the next five years and the completion of the Central-Wanchai Bypass, the appeal of Hong Kong East as a front-office location for the financial services sector will only grow."

And as larger Western financial institutions move out or reduce their footprints in Central, much of the vacated space will likely be backfilled by mainland corporates, he added. "What we're also likely to see is a future Central office market that is dominated by a greater number of smaller occupiers. Those that do have sizeable footprints will likely be owner-occupiers."
Related Link
JLL
Finance & Investment
Real Estate Services
Hong Kong
Mainland China