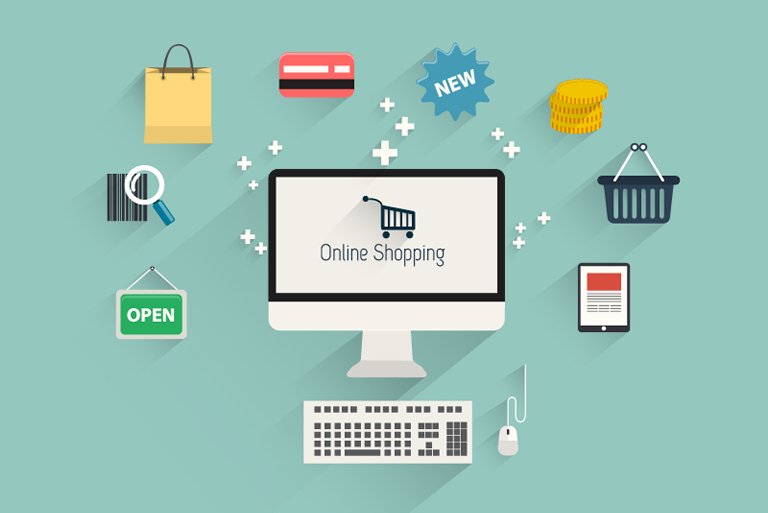 https://hkmb.hktdc.com/en/1X0A95C9
E-commerce: Online Merchants and Platforms
The online shopping explosion of recent years has been accompanied by the blossoming of online merchants. These online entrepreneurs from all walks of life – young graduates, housewives and digital nomads – are taking advantage of the opportunities promised by e-commerce to start their own businesses. Online merchants do not need to spend months searching through potential locations. They do not have to commit to a long-term lease on the premises, nor spend a fortune fitting it out. Set-up costs are, thus, extremely low when compared to starting a brick-and-mortar store.
Apart from acting as a merchant, running a third-party marketplace is another way to capitalise on the e-commerce opportunity. The internet, as a relatively inexpensive and ubiquitous electronic communications channel, makes it possible for all businesses – either traditional or new entrants – across all industries to develop marketplaces, enabling buyers and sellers to exchange goods and services dynamically on a virtual platform, while reducing costs and streamlining supply chains. In Hong Kong, there is no large and reputable online marketplace like Amazon or Taobao, as the local market is too small. However, it is suitable for the building of industry-specific third-party platforms or bringing online small, independent brick-and-mortar shops.
Testing Business Concepts on Social Media
Business could be described as having an idea and putting it to work. If a business can test an idea before bringing it to the market, it can save the business owner a lot of time and money. This has become increasingly possible thanks to the advancement of digitalisation and the ubiquity of social networking sites.
The new media provide a useful platform for testing new business or product concepts to gauge whether the concept resonates with the target audience or whether the message compels potential users to click through to read the details. The experience of Kimature is a good example, demonstrating the power of social media in this respect.
Whether the online merchant is launching a new product, an advertising campaign, a new packaging design or a landing page, he or she can obtain direct and real-time feedback from target customers. Merchants can then modify their products and/or services responsively. Such means were not available before the emergence of new media.
Targeting Niche Markets
New e-commerce merchants without physical stores or brand heritage may find it hard to compete with well-established retailers, or e-commerce behemoths like Taobao or Tmall that provide a wide range of products at the lowest price. Yet there are still promising markets where strategy matters more than size.
For new players, targeting a niche market may be a winning strategy. Enabled by the internet and many new electronic means, e-commerce merchants today are armed with powerful tools to identify and reach special groups of target customers, for example, cat lovers.
A customer-centric strategy is closely associated with targeting a niche market. Compared to a product-centric strategy adopted by many online marketplaces, a customer-centric strategy pulls information from consumers to improve and customise products. Independent online merchants can collect information on new products desired by small segments of the market. By creating products and services that are relevant to customers in these niche markets, they can build brand awareness and customer loyalty with a relatively low budget.
Another benefit of targeting a niche market is that the online merchants will find it easier to perform search engine optimisation, via constant update of relevant and useful information on their sites. For example, merchants selling pet supplies can attract more traffic by including information about pet care or share some funny pet videos on their online shops or Facebook page.
Selling Digital Items
Selling digital items has a number of advantages over selling physical products, from both the buyer and seller points of view. From the buyer's perspective, digital items can be downloaded instantly. For sellers, there is no inventory and no delivery cost.
Games, ebooks, movies, music, graphic designs, online magazines and software are just a few of the things suppliers can sell online as digital items. Digital items have the unique advantage of never being out of stock, but even digital items may eventually become obsolete. Suppliers need to regularly update the products to reflect new trends.
One characteristic of selling digital items is that it can turn a one-off transaction into repeated business. By offering consumers the right products and some sort of incentives, publications, software, and media products can all be sold on subscription. Also, unlike physical products, downloadable digital items are subject to lower trade barriers as compared with physical products (for example, fewer customs or shipping restrictions). Sellers can reach anyone anywhere as long as they have internet access. For digital items, there is little difference between fulfilling international and domestic orders, which means online sellers can open their shopfront much wider, on an international scale, although language and culture may still sometimes be a barrier.
Adopting the Drop Ship Model
Drop shipping is a retail fulfillment method in which online merchants do not keep inventory of the products it sells. The merchant only purchases inventory from a third party, who is usually a wholesaler or manufacturer (i.e. the drop-shipper), after the consumer has bought the product. The drop-shipper then fulfils the order for the online merchant, who never sees or handles the product. There are a few very large drop-shipping companies in the world that are actively recruiting websites to sell on their behalf.
For online merchants who do not want to get involved in developing and manufacturing products, keeping and tracking inventory, setting up warehouse space, and maintaining a logistic infrastructure, drop-shipping may be a choice. It allows online merchants to sell branded products on while having someone else taking care of the production and order fulfilment.
Before setting up a drop-shipping arrangement, it is always advisable to check out a few things. For example, online merchants should know whether the drop-shippers are the actual manufacturers of the products, as fewer middlemen means higher profit margin. Online merchants should also understand the shipping process, delivery schedule and returns policy offered by the drop-shippers.
Building Vertical Platform
Hong Kong is a traditional sourcing and trading hub for many products including jewellery, watches, consumer electronics, eyewear, garment, gifts, toys and so on. Hong Kong products or brands are in compliance with international standards and normally perceived to be high in quality.
While horizontal platforms such as Amazon, eBay, Taobao, Tmall, and JD.com can use their economies of scale to achieve price advantage and attract enormous traffic, category-specific platforms (also known as vertical platforms) may have the benefits of better serving specific markets and special needs. From the buyer's perspective, it is easier to find the products on a vertical platform than on a horizontal platform. In recent years, Hong Kong industries have been making concerted efforts to better use their resources. Onemalltime, which offers watches and jewellery, is one of the examples of online marketplaces selling category-specific merchandise.
The Brick-meet-click Model
E-commerce integration can be difficult for traditional retailers without online experience. As a result, there are attempts to create online marketplaces by seasoned, online merchants to assist traditional brick-and-mortar retailers in adapting to this changing retail landscape. The founder of AME Group, combining her first-hand knowledge of consumer behaviour on the mainland and her newly acquired digital marketing techniques, has pioneered a cross-border e-commerce platform to sell into the vast mainland market.
On the other hand, a Hong Kong-based e-commerce platform, Popmap, provides a global network for independent designers and boutiques, so that shoppers around the world can buy from a myriad of outlets regardless of where the stores are located. This once online start-up has already evolved into an international platform with more than 1,000 merchants in 40 countries.
Enhancing Customer Experience with Technology
E-commerce is evolving fast. New technologies and features are useful instruments that help level the playing field between large and small players. For instance, improvements to shopping cart software have created a quicker, smoother and more customer-friendly shopping experience with very low costs to the merchants.
E-commerce stores can also make use of social media to help expand their online presence. Social networks allow interaction and sharing among users and provide free promotion opportunities. Every time a brand is positively mentioned, it is essentially it adds to online visibility. People value their friends' opinions more than paid advertising. For instance, when a user recommends a product on Facebook, his or her friends on Facebook are more likely to check it out. This effect has even more reach if the message comes from an influential Youtuber or blogger.
Many other digital tools are available for the enhancement of customer engagement in a creative way. For example, live chat allows real-time communication with customers who are browsing the e-commerce sites; automated clustering of products in navigation adds a human touch to merchandising; the presence of video creates a richer product page experience; and the application of virtual reality (VR) enables users to interact with products in a simulation.
Using big data analytics could be an opportunity for merchants to better understand customer preferences and enable personalised marketing and recommendations to target customers. Start-ups continue to embrace innovative ways to capture the ever-growing consumer dollar. The sky is the limit for those who are willing to learn and update their knowledge about the newest trends.