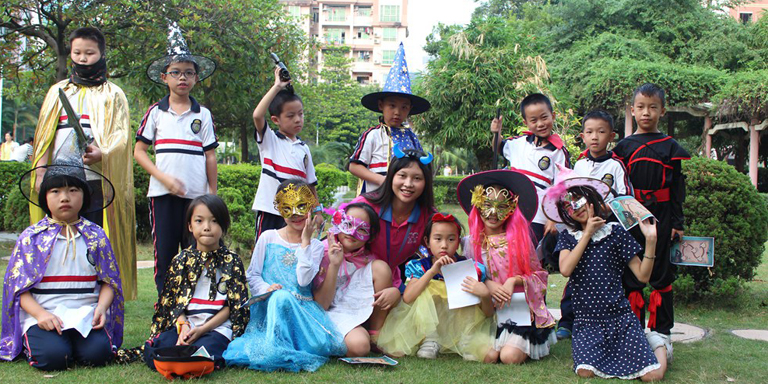 China's Thriving Child-care Business
The growth in two-working-parent households in China has made the after-school child-care market profitable.
Many Chinese mainland cities are home to a growing number of "little dining tables" (xiaofanzhuo), dedicated after-school care centres that cover the gap between the end of classes and the time when busy parents get home from work. Providing children with meals and a place to rest, many of these centres are located close to schools, with some operating from rented premises in nearby residential buildings. While popular, the food, bed and nanny services offered by such centres may no longer meet all of the needs of many mainland families, leading to a new generation of after-school centres that offer child-care and educational facilities.
After-school Care Services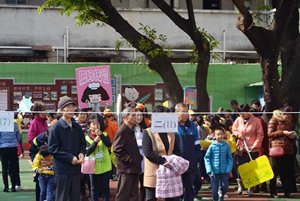 According to 2016 figures from the National Bureau of Statistics, the mainland is home to 96.922 million primary-school students. Based on that figure, at least 30 million urban households are expected to seek after-school care services.

In light of the huge demand for their services, many of the more well-known after-school child-care centres have secured multiple rounds of investment financing. Centres that offer both care facilities and homework support are expected to see long-term success.
What's on Offer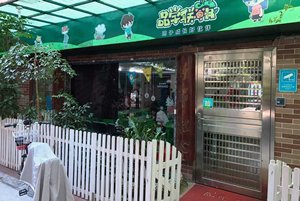 The facilities at the PX Union Centre in Guangzhou are typical of what's generally on offer. The sleeping area is divided into separate sections along gender lines, with each child assigned their own bed. All of the rooms are kitted out with ultra-violet disinfection lamps, mosquito traps and air purifiers. Children who choose not to nap can read or do their homework, all under the watchful eye of qualified teachers. Afternoon snacks and evening meals, meanwhile, are prepared by expert dietitians and feature a mixture of meat, vegetables, fruit and dairy products designed to meet children's nutritional needs.

Another popular chain is Superior, a Taiwan-based after-school care and tutoring network (www.super888.com.tw), which operates on the mainland under the Best Choice (www.chaoyou100.com) brand. "There are at least 15 child-care centres within five minutes' walk of our centre," said Huang Yunzhi, a teacher at the group's Huaqiao New Village facility. "There is even another Taiwan-funded institution just across the street from us."

While demand is great for such services, competition is keen, with many care centres offering a premium range of services to woo parents. PX Union's Wuyang centre, for instance, offers the option of afternoon care, evening care and day care, as well as summer and winter vacation care packages. According to Ms Shi, the centre now offers discounts on some of its service to boost its appeal and strengthen its brand image.
Brand Advantages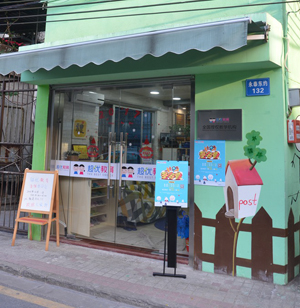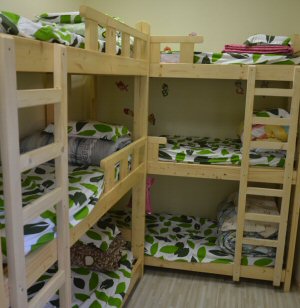 With Chinese parents willing to spend heavily on their children's safety and education, several established Taiwan child-care chains are now eyeing the mainland as their main target for expansion. At the forefront is Superior, which was founded in 1984 and now has 16 directly run centres in Taiwan, as well as 186 franchised operations.

The upmarket after-school child-care provider ventured in the mainland in 2014 and now has six directly run and 58 franchised centres around the country. According to Zhang Suozhu, its Mainland Business Development Manager, while the childcare market is huge, to date there are very few established brands. He attributes that to a lack of properly trained staff in many domestically managed care centres. By contrast, Superior is committed to continually providing vocational training for all of its employees.
Varied Curriculum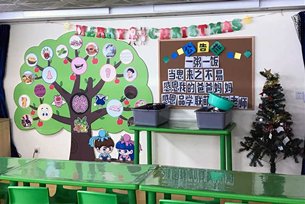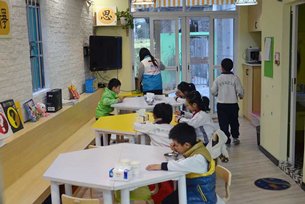 In light of rising mainland income levels and changing attitudes among a new generation of parents, many after-school child-care centres now offer more than meals and a place to rest. Apart from helping students with their homework, many offer a range of hobby and art classes.

According to Mr Shi, his centre, PX Union, offers a time-management course for primary three pupils and above. This teaches children how to plan their daily lives and study regimes, encouraging them to set a time for each activity and to stick to that schedule every day. The centre plans to introduce a course designed to boost individual creativity.

On Superior's part, Mr Zhang says the company provides a far greater variety of educational services than other mainland child-care centres. As well as looking after children and helping them with homework, the group aims to nurture talent with a diverse curriculum that extends to crosstalk and a range of artistic pursuits.
Market Regulation
At present, China's after-school care market is largely unregulated, with provinces adopting differing guidelines and varying fees and standards. Some service providers that have emerged have also damaged the integrity of the sector with poorly trained staff and inadequate resources.

Authorities in Hubei province have published guidelines for businesses launching on-campus after-school care services for primary school pupils, while in Fujian Province, a training facility for child-care professionals has been established. Hunan Province, however, has introduced more draconian measures, including closing down unregistered operators in the sector. The moves have been welcomed by the more serious players in the sector, with many believing that such legislation is necessary to ensure that the after-school care industry has a credible and sustainable future.

For more China market opportunities, please visit: http://research.hktdc.com.