https://hkmb.hktdc.com/en/1X0A8ZIL
Tying the Knot in Hong Kong
One of modern society's most lucrative services sectors enjoys a particularly sweet spot in Hong Kong.
The global wedding industry is estimated to be worth at least US$300 billion (HK$2.3 trillion). In Hong Kong, which accounts for HK$15.6 billion, survey data collected by lifestyle website ESDlife suggests the average spend for each wedding exceeds HK$300,000.

A vast range of spin-off businesses are benefiting; from venue providers to catering companies, to jewellers, photographers and videographers, designers and dressmakers, to florists, wedding planners, and hair and make-up experts. According to the survey, the wedding reception accounts for more than 50 per cent of a bridal couple's total budget.

So sophisticated have Hong Kong weddings become that last year, The Four Seasons Hotel launched a "Legendary Weddings Package" costing US$2 million. The price covers everything, from celebrity wedding photographers to a menu curated by Michelin-starred chefs, to a private jet transfer to the honeymoon destination.

The bespoke service also includes an exclusive appointment with "couturier to the stars" Suzie Turner, whose gowns have featured on red carpets from the Cannes Film Festival to the Oscars, and a priority appointment with Michelle Ong, owner of the high-end jewellery brand Carnet. The package is produced in partnership with Marriage Maestros, a Hong Kong-based premier wedding planning company.
International Clientele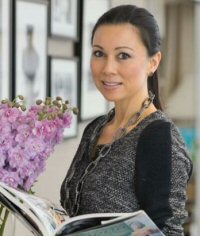 Noting that an increasing percentage of its wedding business was coming from the Chinese mainland, The Four Seasons Hotel aimed to target not just local Hong Kong couples, but those from the Asia-Pacific region.

Lavish weddings are a Chinese tradition, but in cosmopolitan Hong Kong, anything goes. Many modern couples prefer a low-key affair: perhaps an outdoor ceremony in one of Hong Kong's spectacular scenic locations, followed by an intimate dinner with close friends and family.

Veteran wedding planner Michele Li, who co-founded The Wedding Company in 2003, has seen this trend first-hand. "Couples are more savvy and resourceful [these days] and there is a lot of choice in the market," she said. "They want a unique experience and some go to great lengths to provide a fun yet respectful wedding for their friends and family."

While her business specialises in luxury weddings, Ms Li notes that all couples are different. "A wedding is a major life event and we take it very seriously to ensure that all couples and their families have a good day," she said.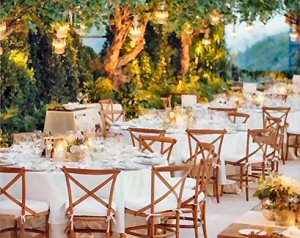 Her company grew organically, Ms Li explained, starting from a home-based business to opening an office within the first six months. Over the years, the team swelled to six coordinators planning more than 50 weddings a year. "However, in recent years, we have settled into a team of three to four coordinators and this has worked well for us," she said.

"We have kept it intentionally small to focus on quality service and personalised attention to our clients. We carefully consider our growth and ensuring that we have skilled coordinators with high EQ to handle the various weddings that we have on our books. Once we have reached 'capacity,' I would rather gently turn down the job than to take a chance."
Ideal Venue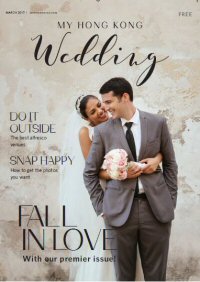 She believes that no city does weddings quite like Hong Kong.

"With its international airport and easy access to many parts of the world, we have a lot of enquiries from clients based all over the world who view Hong Kong as a great destination wedding location or even for a marriage proposal," Ms Li said. "The food and five-star service in Hong Kong, as we know, are second to none, and we often tailor-make guided walking tours or a hike of Hong Kong for first-time visitors, or suggest an evening cruise on the Aqua Luna to welcome guests to Hong Kong. Following the wedding, a dim sum brunch would be a perfect ending to a wedding weekend."

Targeted Audience
Liv Media Ltd is launching a new free magazine in March devoted to all things bridal. My Hong Kong Wedding will be Hong Kong's first free wedding magazine, strategically distributed through bridal ateliers, hotels, photography studios, wedding planner offices, wedding venues, hair salons, spas and gyms. "In short, we will be looking to provide a very targeted readership to our advertising clients," said Sarah Fung, Publisher at Liv Media.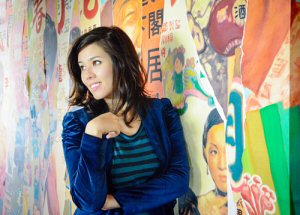 Ms Fung was former Managing Editor of city living publication HK Magazine, which ceased production in 2016 after 25 years. The same year that HK Magazine closed, Ms Fung launched her first publication, Liv Magazine, targeting Hong Kong's health and fitness scene. A print run of 10,000 copies is distributed monthly to an estimated readership of 25,000. "We reached profitability within 15 months and had a record-breaking issue this past December," Ms Fung said.

"As we are a small and young company, we are able to keep costs down, and are able to show our clients a very clearly defined readership," she explained. "People are not buying magazines as they used to, but the free model still offers value to readers and clients alike. Think of it like a signboard ad or a flyer: My Hong Kong Wedding can get your brand seen in some of the best wedding-related businesses in the city."

​Weddings "have always been a big deal in Hong Kong," with tradition dictating several costume changes and multi-course banquets, Ms Fung said. The trend today is for something unique: a beautiful venue, creative decoration or memorable gifts. "Thanks to Instagram, people now want their weddings to reflect who they are and tell a story more than ever, and there is an increasing number of unique vendors ready to meet this demand."
Fresh Ideas
My Hong Kong Wedding will serve this demand, she continued.

"It's going to be a beautiful, fun and friendly magazine that seeks to inspire, as well as solve common wedding dilemmas faced by brides in Hong Kong – such as how to balance family expectations for a traditional wedding with your own preferences; how to handle costs from spinning out of control; ideas for unique venues that haven't been overdone.

"Rather than opting for opulence, we will focus on real weddings and real brides – even on our cover – and will target the middle-upper range wedding market with information on unique vendors that they can actually use," Ms Fung said.

She agreed that there is no better place to get married than Hong Kong.

"​If you want one of the most spectacular skylines in the world as wedding backdrop, there are lots of options, including lovely alfresco venues. Hong Kong wedding vendors are by and large extremely professional, and with everything moving so quickly here, efficient service is assured.

"If you have out-of-town guests, Hong Kong is so easy to explore and so well connected. You can send them off with an itinerary, plan a rehearsal dinner, or treat them to a junk trip to really make their experience memorable."
Related Links
Four Seasons Hotel
Marriage Maestros
My Hong Kong Wedding
The Wedding Company