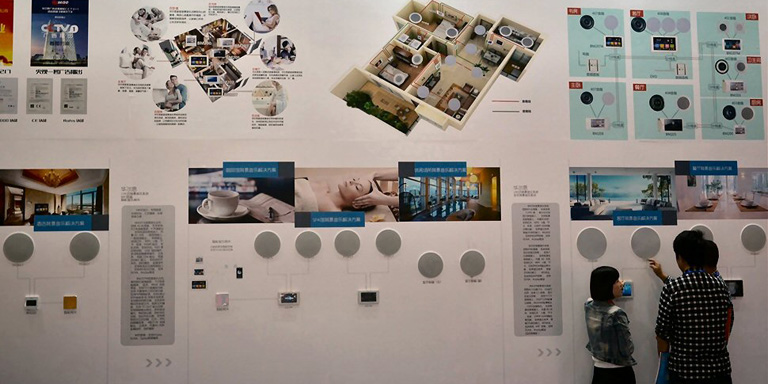 https://hkmb.hktdc.com/en/1X0A8W39
Intelligent Devices
China's growing smart home industry is focusing on cross-compatibility and energy-savings to encourage wider adoption of the technology.
With "Life-changing Smart Innovation" as its overall theme, the 2016 Smart Home & Smart Hardware Exhibition, held last December in Guangzhou, showcased a wide range of smart home systems and products. Preeminent among these were burglar alarms, ambient-music systems and Premises Distribution Systems (PDS), as well as a wide range of intelligent control systems and a number of bespoke products designed specifically for use in hotels or residential blocks.

One clear trend was the increasing importance of compatibility across the diverse range of smart home products. There was also a new emphasis on the provision of practical and convenient smart home items and intelligent systems capable of data analysis, as well as products with capacity to "learn."
Compatibility and Integrated Management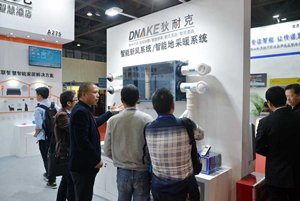 One company looking to take a lead in the application of big data management in smart home development was Beijing All View Cloud Data Technology. The company expects the global smart home market to be worth some US$71 billion by 2018, with China accounting for 32 per cent of the sector overall. With the market taking off, consumers are seeking smart home products. But the lack of a standard format that facilitates cross-compatibility among products from different manufacturers is deterring would-be purchasers.

Many exhibitors highlighted the cross-compatibility of their product ranges, including Shenzhen Vanhi IoT Technology. A specialist in the development of smart homes, smart hotels, smart offices and IoT products, Vanhi was particularly keen to promote its smartphone-compatible IoT home control system. According to Wu Zhiquan, Vanhi's Deputy General Manager, the company's proprietary phone app allows users to manage different home appliances and fittings, including lights, plug sockets, fans and air conditioners.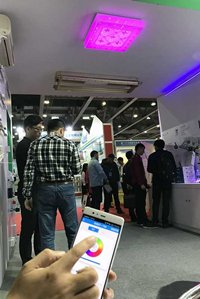 The condition of each appliance can be checked remotely, while internal environmental conditions and lighting levels can be freely adjusted. The system also has several security applications, including access to interior web cams and a smoke detector monitoring facility. The app can also be configured to cover other properties.

According to Mr Wu, the system is compatible with many appliance brands. Among the many companies that have signed up to the Vanhi standard are manufacturers of locks, switches, sockets, security cameras, lighting systems, air conditioners, water heaters, laundry dryers, window openers, electric curtain rails, air purifiers and voice control systems. The company is also looking to continually upgrade the system while maximising its compatibility.

Several companies, including Shenzhen Rect Technology, offered bespoke smart-building control systems. The company's system allows intelligent control across a range of heating, cooling, air-conditioning, lighting, access control, elevator and fire-safety requirements. Said to be compatible with products from a wide range of pre-registered manufacturers, the system can be accessed and monitored from most properly enabled digital devices, including PCs, smartphones and tablets.
Energy Efficiency and Auto-Learning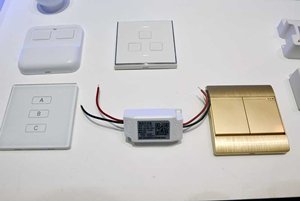 Apart from compatibility, two other factors affect purchasing decisions of both consumers and professional specifiers – environmental responsibility and the capacity of any product to "learn" in response to external stimuli.

To address the first concern, Vanhi IoT Technology launched its remote control switch box at the expo. According to Wu Zhiquan, the company's Deputy General Manager, the switch box is suited for indoor lighting systems, with its wireless connectivity doing away with the need for extensive interior cabling.
According to Mr Wu, the switch box has a life span of 100,000 operations, giving it a 20-year lifespan even when used 10 times a day, 365 days a year. The switch box can also be used to control power sockets, allowing the user to specify charging times for mobile phones or to remotely manage the operation of air conditioners and other utilities.

Devices' ability to self-learn and adjust automatically are considered vital attributes for smart-home products and intelligent hardware, given their facility for helping users to reduce energy consumption and cut emissions.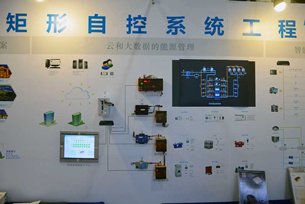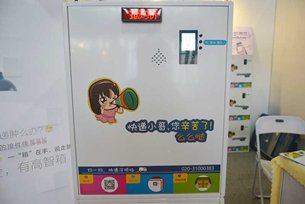 "Our intelligent control system can carry out self-adjustments in response to the surrounding environment," said Chen Weidong, Rect's Project Manager.

"Our systems can also monitor overall power consumption. They can collect data on-site and upload it to the server for analysis and aggregation. Comparisons can then be undertaken on a daily, monthly or quarterly basis, allowing any building's management team to identify problems and, subsequently, reduce overall energy wastage."
Smart, Safe and Efficient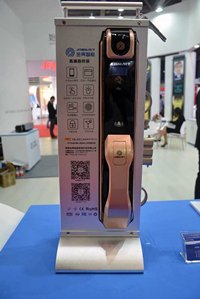 Apart from introducing large-scale systems, several companies also launched products with more specific applications, particularly in the fields of home deliveries, security, entertainment and ventilation.

With online shopping becoming even more popular across the mainland, arranging appropriate windows for home delivery has become an increasing problem. One company offering an innovative solution to address this was Yespeed Computer Equipment, the Guangzhou-based company behind the Smart Box.
The Smart Box features a rectangular display window in its top right corner and a row of vertically arranged buttons to the right of the window. Once activated, its speaker function prompts the courier to scan its on-screen QR code using the WeChat app. The box's owner then receives a notification via their smartphone and has the option of triggering the box's release mechanism in order to receive the delivery in question.

According to Ye Guangjun, the founder of Yespeed, the Smart Box also comes with a built-in sensor, which indicates whether the received parcel is of the expected weight. It can also send a message to the owner's WeChat account informing them of the parcel's reference number and the name of the delivery person.

Shenzhen-based Lioneer launched its smart window opener, which allows household windows to be remotely opened and closed via a smartphone app, while an inbuilt sensor automatically closes the windows in the case of rain. One notable security innovation came courtesy of the Tianyan ("sky eye") fingerprint door lock from Hunan Jindian Smart Home Technology (JDSmart), which uses live-scan fingerprinting technology.

For more China market opportunities, please visit: http://research.hktdc.com.
Hong Kong
Mainland China