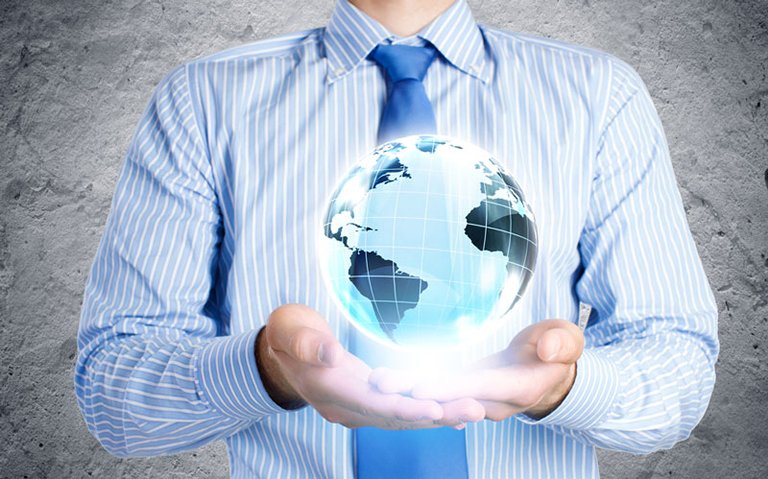 https://hkmb.hktdc.com/en/1X0A8TPW
E-commerce: Global Trends
The growing prominence of e-commerce has fundamentally altered the way business is conducted. It has changed the way a huge variety of products and services are now sold, from clothes, packaged goods and seafood to hotel bookings, music files, and taxi services. As a result, companies in all sectors – whether big or small – cannot afford to ignore this channel. Increasingly, businesses without an established e-commerce strategy and implementation plan will find it difficult to survive. It is, therefore, of paramount importance for businesses to stay abreast of the prevailing trends in the e-commerce field.
Cross-border E-commerce: Making the World Smaller
The internet makes it easy for buyers to connect with sellers from different countries and jurisdictions. With national borders retendered ever less significant by the march of technology, the increased proliferation of social networks and the improvements to supply chains, more and more people are turning to foreign online shops to purchase goods and/or services.
Figures from the E-commerce Foundation show that more than 300 million consumers worldwide currently buy from merchants outside their own immediate jurisdiction. According to Euromonitor International's forecasts, this number is expected to increase to nearly one billion by 2020. Cross-border transactions are driven by lower prices and special offers or come about simply because the products or services in question are unavailable in the consumer's own country.
With consumers continuing to 'shop the world' via the internet, burgeoning cross-border e-commerce has enabled businesses to expand their market and increase their sales. According to findings by the consulting firm Accenture and AliResearch, Alibaba Group's research arm, the total value of purchases made by cross-border online consumers is growing at 28% a year and is set to reach US$1 trillion by 2020.
Smartphones Fuel M-commerce
In another key development, the latest generation of smartphones typically comes with large screens and excellent search facilities, contributing hugely to the further development of mobile commerce (m-commerce). These features – combined with easy access to Wi-Fi – have made internet browsing an easy matter from practically anywhere on the planet. According to some estimates, almost 60% of all internet access is now via a tablet or smartphone.
Widespread smartphone ownership makes it easy for consumers to search for products or services, compare product functions and prices, download coupons and make online purchase all in one go. Overall, m-commerce has been a game changer, making it a virtual necessity for all merchants to operate a mobile-optimised website or an app that facilitates mobile shopping. Merchants have also been obliged to address their customers' concerns over the level of safety involved when they make transactions via mobile devices.
As consumers now stay connected 24 hours a day, a quick and convenient user experience has become a standard expectation. In fact, many in the industry now believe that the vast majority of future e-commerce transactions will take place largely through mobile apps.
Connectivity: Redefining the Customer Journey
The traditional consumer journey has gone through a number of radical changes over the last two decades. Fuelled by increased connectivity, sophisticated technological advancements, and the ubiquity of new media, this process continues to grow more complex as fresh possibilities emerge. Nowadays, it would not be unusual for consumers to learn of a new product through Facebook or email, then visit the relevant websites on their mobile devices to learn more, before chatting with friends on social media and reading other users' comments. Ultimately, the purchase would then be completed via a smartphone, with images of the received product and details of their experiences then subsequently posted on Facebook and other social networks.
Throughout the whole shopping process, the consumer expects a seamless journey. Any small mishap that occurs along the way can result in the loss of a sale and an unsatisfied customer. Such journeys, then, are becoming central to any customers' brand experience.
Inevitably, then, managing this customer journey has become increasingly important. Ideally, every retailer should offer an omni-channel playbook, with the typical consumer's brand engagement now taking many different forms and running across multiple platforms. Omni-channel marketing requires the creation of meaningful engagement with customers in a connected ecosystem at each touchpoint of their shopping journey.
Transforming Social Networks into Marketplaces
Of late, a new battleground for online consumers has appeared, one where social media is of paramount importance. At one time, social media was used solely to share and discuss content within communities of like-minded individuals. Typically, such communities are composed of friends, business acquaintances or colleagues.
Today, billions of people are registered users of Facebook, WeChat, Instagram, and Pinterest. They have signed up not just to read the latest postings by their friends, but also to discover new products, share content and access online reviews. There are currently approximately 2.3 billion active social media users, resulting in a series of powerful platforms where private citizens can create whole new marketplaces.
In the case of WeChat, China's most popular social network, this has evolved from simply being a space for peer-to-peer interaction to being a platform for sales, payments and customer relationship management. Google, Pinterest, Twitter or Facebook have all introduced some version of a 'buy' button, adding an online shopping function to their existing attractions.
Many social media channels now offer considerable opportunities for businesses to get their brands known, collect leads and referrals or engage customers in a creative way. To capitalise on these connections, brands have to find ways to build a sense of community among would-be purchasers and focus more on social currency in order to maximise their business potential.
Digital Wallets: Facilitating O2O Consumption
O2O (online to offline) is the process by which online customers are directed towards offline physical stores. It is a means of making browsing and shopping more convenient, efficient and fun. It also offers an opportunity for bricks-and-mortar retailers and online retailers to explore synergies, ultimately allowing them to benefit from each other's strengths.
Blending the convenience of e-commerce with the traditional shopping experience, O2O has been bolstered by the rapid development of mobile technologies and by the greater availability of digital payment platforms for smartphones or tablets (usually known as e-wallets). Such platforms allow consumers to use their smartphones to pay for goods and services in-store.
Thanks to its widespread uptake, the O2O model operated across the Chinese mainland is far more sophisticated than that found anywhere else in the world. Its growth was fuelled by the highly publicised marketing war between two of China's e-commerce giants – Alibaba and WeChat – as they went head-to-head in a battle for taxi app supremacy, with both systems allowing for fares to be paid via smartphones. As a legacy of this, billions of retail shops in China now allow customers to pay with Alipay and/or WeChat Pay. On the international front, Apple Pay, Tap & Go, and Google Wallet have also swelled the number of digital wallets available.
Improved and safer e-wallet technology has been a key factor in optimising the O2O consumption experience. Indeed, some can now foresee a time when consumers can forego cash completely while doing their daily shopping.
E-commerce Data Fosters Innovation
The rise in e-commerce activities has contributed to increasing 'footprints' on the internet. These footprints record the browsing and buying history of consumers, providing valuable information to a wide array of businesses.
In the era of e-commerce, data is more readily available and more easily gathered than ever before. With the ability to track the majority of customer interactions and transactions across devices and across channels, companies are looking at – and leveraging on – their data to foster innovation and improve the overall customer experiences.
In this way, data has become a company's most valuable asset. Through the intelligent application of data analytics, companies can understand their customers and formulate data-driven targeted marketing strategies that create a highly relevant customer experience. However, the usage of data analytics is about far more than just customer satisfaction. Companies can also use it to improve their production plans, drive down inventory costs, and enhance business efficiency.
In an increasingly complex and inter-connected world, the ability of any company to manage and analyse its data effectively is no longer just a factor in its success. For a growing number, it is a matter of survival. Ultimately, development of successful data monetisation models will be a critical challenge for businesses in every sector.