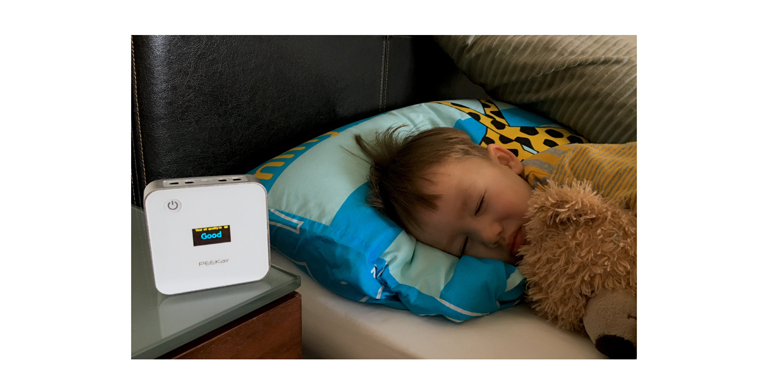 https://hkmb.hktdc.com/en/1X0A8RGB
The Air We Breathe
Hong Kong start-up develops indoor air-quality monitor that gives real-time readings.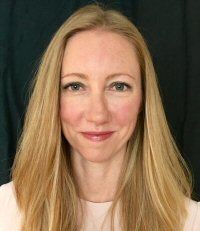 When entrepreneur Nyree Chung arrived in Hong Kong from the United Kingdom six years ago, the mother of two young children invested in air purifiers to safeguard her family's health. But she wondered how effective the devices were and whether the filters needed changing as often as instructed. After testing existing air-quality monitors, she found that the expensive devices didn't give accurate, reliably consistent readings. Sensing a gap in the market, she decided to develop a device that would display clear readings in real-time, based on the actual air being breathed at that location.

In 2015, Ms Chung, who's background is in PR and special events, set up Peek Concepts, an online store that stocks monitoring, measuring and safety products. With its proprietary software and calibration, PEEKair, its first product, was developed with manufacturers, designers and engineers in Hong Kong and the Chinese mainland. Ms Chung says the main challenge was developing a calibration that is specifically accurate for Hong Kong air pollution. PEEKair, she says, is the only PM2.5 air quality monitor that does that.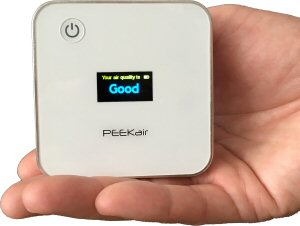 "I wanted a PM2.5 air quality monitor that's immediately useable straight from the box so there was no need to set-up and programme before getting results. Consumers could check they have sufficient air purifiers to cover every corner of their home or workplace and make sure that the purifiers they have are still working effectively."

PEEKair continuously monitors the air quality in all living areas of the home and Ms Chung says the main benefit is its real-time, real-life aspect. "There's no guesswork – I know exactly what the pollution level is in every part of my home." She turns off the air purifiers when PEEKair monitor displays "good," saving filter life and cutting electricity consumption.
Getting the Word Out
Word-of-mouth is Peek Concepts' most important and main source of advertising. "It's very powerful to have a customer tell their friends why they bought a product from us rather than seeing a paid advert on Facebook," she says. "Quality products and exceptional, reactive customer service are therefore key and this is reflected in our growing list of customer reviews."

Facebook groups, such as Hong Kong Moms, also helped generate advance interest ahead of the product launch. In the last six months, the company has relied less on Facebook advertising with customer recommendations sending potential new customers to its site. Ms Chung is looking into using WeChat groups as a new marketing tool to tap the Chinese mainland market.
Wider Product Range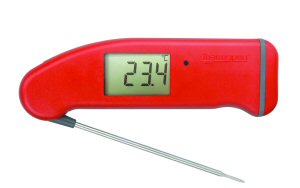 Following the success of PEEKair, the company branched out into distribution of other measuring and safety products. Among its best-sellers is the Superfast Thermapen cooking thermometer, which is manufactured in the UK by ETI. "Most of our customers receive their order the next day – some even the same day – free of delivery charge and we sell it to five-star hotel chains, restaurants, clubs, culinary schools and homes across Hong Kong."

Ms Chung says last year the company declined offers by several retail chains to resell the ETI cooking thermometer range on consignment. Peek Concepts has only accepted resellers who purchase stock in advance and share the same business philosophy so it is not controlled by larger retail stores. "We are in a unique position where we are the only company distributing these thermometers in Hong Kong. We decided to keep it in-house so we can keep pricing attractive for consumers and retain control over the customer experience."
Eyeing Expansion
Peek Concepts plans to continue adding items to its online store that complement its core offerings. Launched last year, its safety range currently includes Kidde smoke alarms, Bridela fire blankets and Rennington First Aid Kits.

Towards the end of last year, it expanded its baby and child range, to include Angelcare baby monitors. "These monitors work well in Hong Kong's compact living environments and it's likely we will include more brands that suit Hong Kong homes. I'm particularly interested in designs that enable working parents to log in and see what their baby is doing at home."

Ms Chung credits Hong Kong's start-up environment as a vibrant place, where creative ideas can be quickly turned into profitable businesses. "Finding the right niche and identifying your customer base is imperative," she says. "Often it's the less attractive businesses that offer greater longevity."
Related Link
Peek Concepts
United Kingdom
Hong Kong
Western Europe