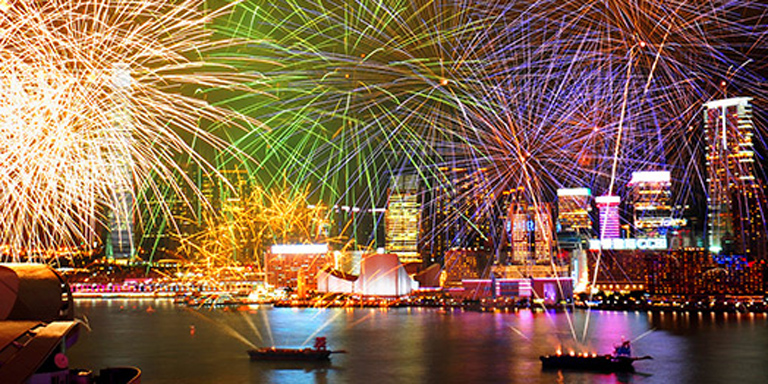 New Year Luck Envelops Hong Kong
With the 12 days of Christmas behind, Hong Kong is in full swing for the 15 days of the Lunar New Year.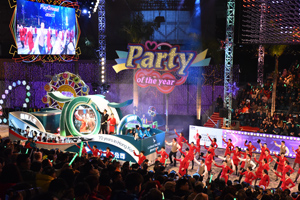 While the calendar shows three days of gazetted public holidays (28 to 31 January, plus a Sunday in between), tradition dictates that this most important annual Chinese festival actually runs for much longer.

Communities celebrate Chinese New Year in countries around the world, but surely none better than in Asia's world city, Hong Kong, which is pulling out all the stops to welcome the Year of the Rooster. Its reputation has earned Chinese New Year in Hong Kong a ranking by Forbes as one of the world's 10 best festival extravaganzas; and secured it a place in Lonely Planet's "world's top events."

The Hong Kong Tourism Board's (HKTB) official programme kicks off with the Cathay Pacific International Chinese New Year Night Parade, a highlight of the festive season in Hong Kong for the past 21 years. It begins with a street party in the popular tourist district of Tsim Sha Tsui, followed by a parade of floats, marching bands, cheerleaders, dance troupes and roving costumed characters.

On the second day of the festival, thousands will line both sides of Victoria Harbour to witness the spectacular fireworks display ushering in the Year of the Rooster.
Season of Rejuvenation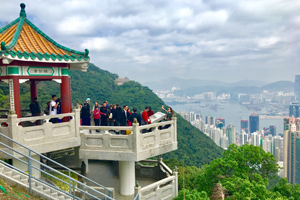 The New Year also coincides with the arrival of spring, a season symbolising rejuvenation in Chinese culture. This year, the HKTB has engaged feng shui expert Kevin Lau to compile a list of scenic spots believed to bring good fortune to those who visit.
It's also the busiest time of the year for the Lam Tsuen Wishing Tree in Tai Po, New Territories, where ancient tradition prevails amid the metropolis. The idea is to write your wish on a piece of paper, tie it to a string with an orange attached, and toss it into the branches. If it stays there, your wish should come true.
Visiting one of the many temples is another way to pray for health and prosperity in the coming year.
Across the city, there'll be lion and dragon dances aplenty and flower markets in full bloom. Foodies can feast on traditional delicacies – a focal point of any Chinese celebration – many with auspicious meanings.

New Year Race Day at Sha Tin Racecourse is a favourite with the punters, and as a city that does parties like no other, the list of celebratory venues is endless. Join the ongoing street party in Lan Kwai Fong; indulge in gourmet feasting at The Mira Hong Kong – featuring upscale Cantonese signature dishes by chef de cuisine Edwin Tang; then dance the night away at the Ritz-Carlton's rooftop skybar Ozone (located in Hong Kong's tallest building, the International Commerce Centre) to name just a few of the diverse options.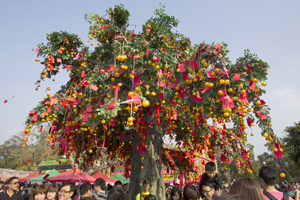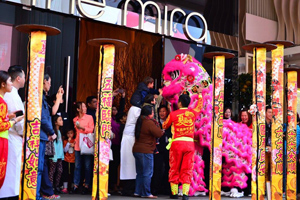 Businesses Benefit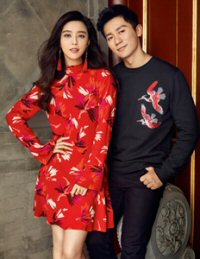 It's a busy time of year for the hospitality sector. Boosted both by returning locals visiting families, and tourists here for Lunar New Year celebrations, tourism arrivals surpassed 9.5 million over the festive period last year (5.2 million visitors in January 2016; 4.3 million in February).

With the holiday a season of giving, the festival is traditionally a boom time for retailers. Official data from the Hong Kong Census and Statistics Department shows that shoppers spent a total of HK$80.6 billion in Hong Kong stores over the Lunar New Year period in 2016 – HK$43.6 billion in January, and HK$37 billion in February.
Epitomising the East-West melting pot that is Hong Kong, international brands are joining in the festive spirit. Swedish fashion label H&M has created a special Chinese New Year collection. Sold exclusively in Asia, the limited edition men's, women's and children's garments featuring the lucky colour red were launched at H&M's Hong Kong stores in 12 January.
Jordan, a sports shoe brand produced by Nike, has also produced a special collection to mark the occasion. The Air Jordan Chinese New Year 2017 collection is trimmed in the auspicious colours of red and gold, available in both men's and women's sizes.

And to toast in the Year of the Rooster, premium Italian winery Castiglion del Bosco chimes in with a limited production Brunello di Montalcino Riserva 2010 – Zodiac Rooster. Hong Kong wine critic James Suckling has given the rare drop a high rating of 99 points. An extremely limited release of only 688 bottles (a Chinese lucky number configuration), featuring a label drawn by Beijing visual artist Shao Fan, has been launched in London, with air or sea delivery available to Hong Kong.
Good News on Growth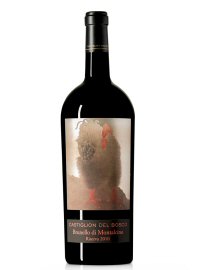 Festivities aside, hopes are high that the Year of the Rooster will be good for businesses in the city. A new report by Colliers International outlines an improving economic outlook for Hong Kong, with higher GDP growth forecast for 2017.

As Daniel Shih, Director of Research at Colliers Hong Kong states: "not only has Hong Kong's growth accelerated, but also economic conditions in China have stabilised." And that should be good for everyone. Kung hei fat choi!
Related Link
Hong Kong Tourism Board (HKTB)