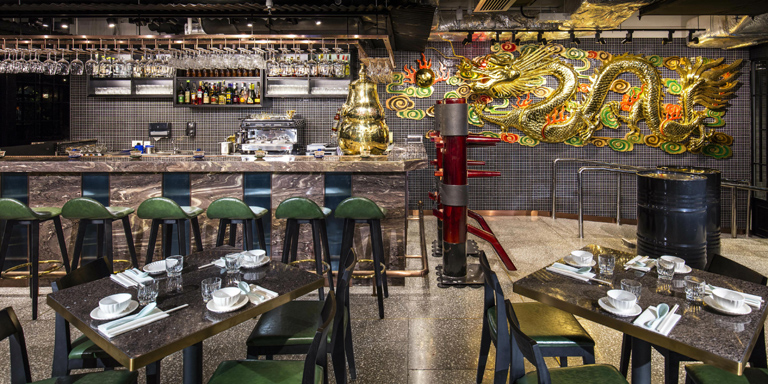 https://hkmb.hktdc.com/en/1X0A8L36
A Taste of Southeast Asia
Southeast Asian F&B brands see Hong Kong as a key market in their expansion plans.
Often dubbed the food capital of Asia, Hong Kong's culinary scene is one of its biggest attractions, with a wide array of cuisines represented and budgets to suit every pocket. Keen to gain a foothold in this culinary melting pot, many Southeast Asian restaurant operators have been opening a slew of outlets in the city.
Last year, for example, Indonesia's Potatohead opened its first north Asian outpost in the upcoming Sai Ying Pun neighbourhood. It's a trend that looks set to continue, with several more dining groups from Southeast Asia recently establishing themselves in the city.
Artisan Donuts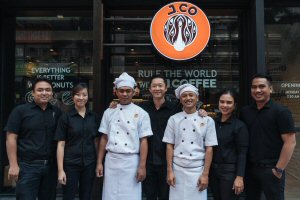 Indonesian operator JCo Donuts & Coffee, a lifestyle café with more than 250 outlets globally serving artisan donuts and premium Italian coffee, recently opened its first outlet in Hong Kong and plans to open 10 stores here over the next few years. The December 2016 opening was preceded by free giveaways, which has helped drive footfall to its Wan Chai store. Best-selling items include the Al Capone, a donut topped with white chocolate and almonds, while green tea and Oreo-themed variants are also popular with Hong Kong consumers.

"We see Hong Kong as a very important city for us," says Kan Tang, franchise owner for Hong Kong. "It's the biggest financial city in Asia and an international hub, and that automatically makes it a trendsetter city. We're also aware there hasn't been any donut player in the [Hong Kong] market for years, and we want to cater to donut lovers and bring back donut culture to Hong Kong."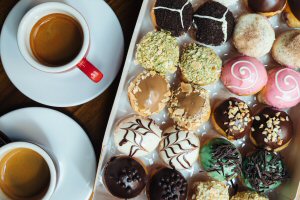 The Hong Kong restaurant scene is a competitive market with a diverse offering and consumers here have high expectations, so it's crucial that its offerings reflect local tastes, Mr Tang says. "We try to localise our product to meet the demand of each country, and each market is treated independent of each other. We will be launching flavours that will be unique to our Hong Kong outlets," he adds.

The lifestyle café has already started a delivery service and will open outlets in Kowloon and the New Territories next year. "We hope to reach our customers by providing a convenient location [where they can purchase them] or deliver the donuts to them in most of the regions across Hong Kong over the next 12 months," he says.
Bringing Cantonese Food to Hong Kong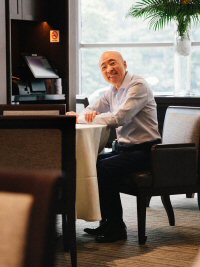 Singaporean restaurant group Imperial Treasure, which manages restaurants in Shanghai and Singapore, recently opened its first restaurant in Hong Kong, Imperial Treasure Fine Chinese Cuisine, in Tsim Sha Tsui.

"We've always been interested in opening in Hong Kong and this year everything fell into place – we found a great location and rents are more favourable," says company founder and CEO Alfred Leung. "We're confident that we can bring something special to this market and see Hong Kong as an important market as we build the brand and presence globally," says Mr Leung, who adds that he views the city as the food capital of Asia thanks to its quality ingredients, variety of offerings and residents' international palates.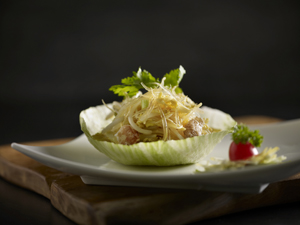 The group's Shanghai restaurant was awarded two stars by the Michelin Guide Shanghai last September. The group plans to open a second restaurant on Hong Kong Island in mid-2017.

Thai Flavour
A popular Bangkok-based restaurant operated by the Nara Restaurant Group, Apinara, has also launched in Hong Kong.

"Nara is a brand I've loved and grew up with, and I've always wanted to bring it to Hong Kong," says Pearl Shek, who is also co-director of Hong Kong restaurants Vasco and Isono. "After we concluded our partnership with Nara Bangkok, we decided to open Apinara in Pacific Place because, as well as great food, Apinara also has a very strong bar concept," she says. Since all Nara and Apinara restaurants are in popular shopping malls, Ms Shek felt that Apinara would be well-positioned inside Pacific Place.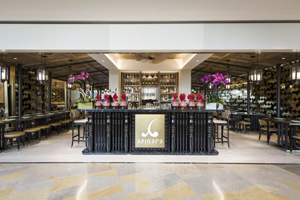 A dish exclusive to Hong Kong is the Pad Thai Diet, which uses papaya shreds instead of noodles. Ms Shek created the dish with Nara's founder, Narawadee Srikarnchana, over a meal in Thailand. The Thai Tea Pancake is another Hong Kong exclusive.

Ms Shek says being in Hong Kong will facilitate the brand's expansion plan into the Chinese mainland, where she hopes to open a restaurant in Shanghai. She also plans to bring Nara, the other restaurant owned by the restaurant Group, to the city next.
Contemporary Twist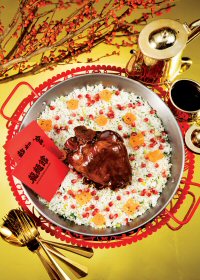 Backed by Singaporean investors, Dining Workshop has introduced several successful dining concepts to Hong Kong, including Yum Cha and Urban Park, as well as its latest offering, Dragon Noodles Academy. The restaurant embraces Hong Kong culture with martial art elements such as Chinese swords and a Wing Chun dummy display in the restaurant, as well as handmade lion heads lining walls and a gold-painted dragon.

"As we are based in Hong Kong, we wanted to create the quintessential Hong Kong experience," says founding partner Benjamin Ang. "Many people abroad have got to know Hong Kong through martial arts movies with Bruce Lee, Jackie Chan and Donnie Yen and we wanted to acknowledge that through the décor and theme."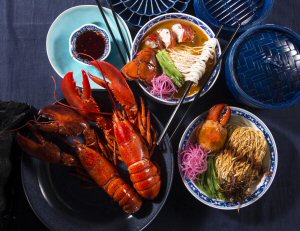 The cuisine is contemporary Chinese – authentic taste with a modern presentation, says Mr Ang, who adds that it doesn't use MSG or food colouring. "Our customers seem to enjoy the dining experience as well as the interiors. The fresh hand-pulled noodles and table-side cooking performances by our wait staff have been very popular," he says.
Hong Kongers share similar eating habits and practices with many of its Asian counterparts, such as family-style sharing and the use of chopsticks, which is why Mr Ang thinks Yum Cha and Dragon Noodles Academy (DNA) have both been well-received by Asian visitors so far.

The CEO acknowledges the challenge of creating new concepts, which include finding the right location and team. "At DNA, we created many new dishes that are not seen in other restaurants. We wanted to treat diners to an intriguing menu of old-time favourites presented in a fresh way."

"Hong Kong has a very competitive F&B scene with discerning customers, be they locals or international visitors. If you manage to succeed in Hong Kong, I think you have a better chance to succeed elsewhere too."
Mr Ang says that as an international hub with many business and leisure travellers coming in from around the world, Hong Kong is an ideal base to expand the restaurant brand. "It's a great platform to be seen and recognised and is also an efficient city to get things done. Hong Kong is a melting pot that invites many F&B players to come in, despite the high operating costs. The competition pushes all the players to work harder and create more unique concepts."

Mr Ang hopes to open other branches of DNA in Hong Kong if the right location comes along and would also consider opening outlets elsewhere in Asia with the right partners. It also hopes to create new F&B brands. "Hong Kong has a very competitive F&B scene with discerning customers, be they locals or international visitors. If you manage to succeed in Hong Kong, I think you have a better chance to succeed elsewhere too."
Related Links
Dining Workshop
Imperial Treasure
JCo Donuts & Coffee
Nara