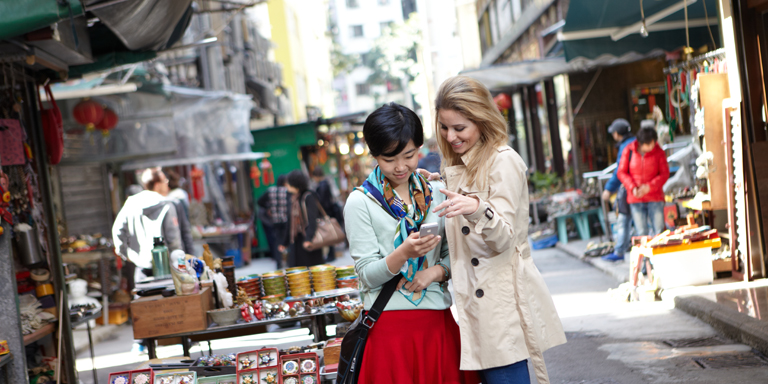 https://hkmb.hktdc.com/en/1X0A8L18
Uncovering Hong Kong's Hidden Gems
A new Hong Kong-developed travel app celebrates the city's heritage and champions local businesses.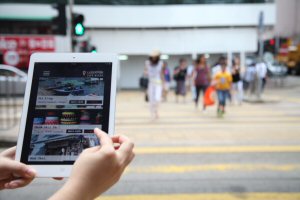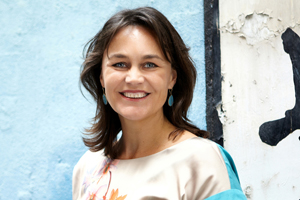 Founded to celebrate Asia's urban cultural heritage, Urban Discovery is a Hong Kong-based social enterprise that developed iDiscover City Walks, a series of apps and maps that encourage locals and tourists to explore authentic neighbourhoods in the destinations it showcases, which include Hong Kong, Bali and Java, Macau and Yangon, to date.

Last month, it launched the iDiscover HK App&Map with a street party and exhibition at the Teakha café in Sheung Wan, where guests sampled traditional street snacks and viewed original artwork from the local artists that illustrated the maps showcasing six iconic neighbourhoods: Sai Kung, Wan Chai, Sham Shui Po, Sheung Wan, Aberdeen and Kowloon City.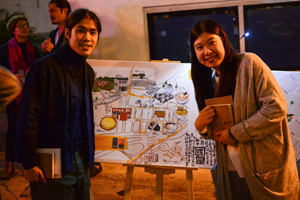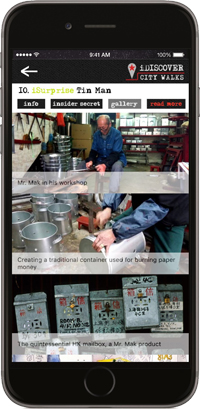 The HK Map&App was created in response to growing demand from tourists who want to experience Hong Kong the same way the locals do; whether it's eating rice noodle rolls in Sham Shui Po or visiting Aberdeen's fish market. "These days, tourists are more interested in exploring different cultures, and they do not want to see what everyone else is – they want to explore hidden gems and know what they are looking at," says Urban Discovery founder Ester van Steekelenburg.

The response to the month-long exhibition of the maps at Teakha has been encouraging, she adds. "People like the maps and when they see them in big print, they appreciate the craftsmanship even more. We've been receiving many enquiries from people who want to know where they can get the maps, share their own favourite place or even asking if we can design a route in their neighbourhood."

The maps showcase the artists' perception of these neighbourhoods and Ms van Steekelenburg says Urban Discovery always works with artists who have a personal connection to the area so their works reflect the spirit of the place. While the maps provide a handy visual to reference the list of sites, the app is the backbone of Urban Discovery's City Walks, delivering detailed information, such as background stories and local secrets. "The app also makes navigation easier with its offline GPS function, something paper maps can't do," says Ms van Steekelenburg.
Accessing a route in the map costs US$1.99 with proceeds donated to the non-profit's community partners, including Walk in Hong Kong, which helps curate the walks. It also relies on grants from cultural funds such as the Lord Wilson Heritage Trust and sponsorships from restaurants and hotels to cover operating costs.

To date, the apps have been downloaded more than 10,000 times, with Hong Kong accounting for almost half of that. With plans to expand to more destinations, Urban Discovery is targeting 25,000 downloads by the end of 2017.
Backing Local Businesses
Supporting the local economy is key to Urban Discovery's philosophy. "We want to champion local entrepreneurs, old trades and colourful characters who truly represent the spirit of the neighbourhoods. This is why we insisted on getting local delicacies to the launch event, so that our guests could have a taste of the unique experience the iDiscover HK App&Map provides. We are friends with many of these vendors because of our frequent visits," says Ms van Steekelenburg.

Urban Discovery works with several community partners, including Walk in Hong Kong, which co-curated the iDiscover Kowloon City Walk, and Wan Chai Commons, whose goal is to build a sustainable, caring community in the district. "Our local community partners are key to the content of the route as they share their favourite places with us, the stories behind different sites, their extensive local knowledge of the neighbourhood as well as local legends and secrets. We see our role as facilitators who manage the process of content curation and help repackage these amazing stories into an app and map so that users can easily explore the neighbourhoods like a local."
"We see our role as facilitators who manage the process of content curation and help repackage these amazing stories into an app and map so that users can easily explore the neighbourhoods like a local."
New Destinations
Urban Discovery's next destinations in Hong Kong are Kwun Tong and Yau Ma Tei and it will also further expand its reach to Manila and northern Thailand. "By the end of 2017, we are aiming at 35 routes in seven cities. We are also working on collaborations for specially curated themed routes, including a hop-on hop-off route along the tramline with Hong Kong Tramways and a street art walk in Sheung Wan with the Hong Kong Art Gallery Association," says Ms van Steekelenburg. "We always welcome collaboration, be it with local groups and designers, or corporates who share our value of appreciating local culture and living heritage."

Ms Van Steekelenburg said that iDiscover City Walks aims to give tourists a new appreciation for Asia's rich heritage. "We hope that through our App&Map, we may be able to change people's mindset and contribute to the greater picture of keeping heritage alive, even if it is a small one. We always recommend local businesses in our app and guide people to spend their money locally. And by purchasing the routes through in-app purchase, users are giving back to community organisations that curated the routes, which in turn supports their community initiatives."

Related Link
iDiscover
Tourism & Hospitality
Technology