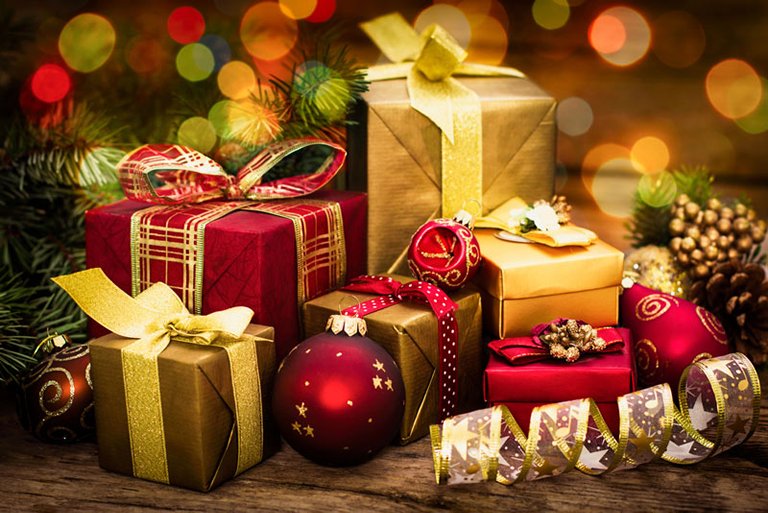 https://hkmb.hktdc.com/en/1X0A8JB4
2016 Xmas Sales Performance of the Major Markets
The retail sales performance over the Christmas season is a bellwether for consumer sentiment as well as consumer buying strength and preferences, providing a useful indicator as to the likely prospects for the retail sector for the forthcoming year. The 2016 Christmas sales situation in many of Hong Kong's major markets is also seen as having extra significance, with the season's sales representing one of the first chances to assess the likely impact of both the election of Donald Trump as the next American president and Brexit on consumer confidence and festive spending in the US, the EU and beyond. Against this background, HKTDC's worldwide network of offices has provided first-hand information on the year-end sales situation in Hong Kong's major markets.

US – Decent Growth amid Improving Sentiment

While sales results for the entire holiday season will not be available until January, when retailers announce their overall December sales figures, the preliminary indications are that Christmas sales in the US were encouraging. This is despite the lacklustre sales performance seen over the post-Thanksgiving Black Friday weekend, an event no longer viewed as representing a valuable pointer to the overall level of holiday sales. For some Christmas shoppers, as retailers started offering in-store and online promotions much earlier than in previous years, there was no need to wait until Black Friday for attractive deals. For others, procrastination has become the norm, as they have learnt from experience that even deeper discounts will be offered towards the end of the season. With festive shopping now more evenly spread out, US retailers are expected to record a decent sales rise of around 4% this season when compared to 2015.

If anything, consumer sentiment, backed by solid employment gains, steady wage rises, sturdy property prices and healthier household balance sheets, has continued to improve, with continued low energy prices proving another positive factor. More importantly, with the outcome of the presidential election settled, consumers are now more willing to open their wallets, bolstered by Trump's plans to boost the economy and the attendant stock market rally.

Having said that, there remained a degree of uneasiness among many holiday shoppers, a sentiment driven by the uncertainties surrounding the policies and behaviour of the president-elect. In order to ensure they stayed within their budgets, many Christmas shoppers were not inclined toward lavish spending. Most shoppers, without losing their appetite for bargains, stuck to well-priced and practical gifts, taking time to plan and organise their purchases. Even the more wealthy shoppers were focused and tactical, opting for less pricey articles rather than the more ostentatious items. In many cases, shoppers still used cash or debit cards to ensure spending remained within budget, along with a preference for using gift cards in view of their practicality. The use of mobile devices and social networks to look for gift ideas and the lowest-priced items also remained the norm.

Well aware of the stubbornly thrifty mind-set of many consumers, US retailers offered a wide variety of deep discounts and door-buster specials in order to woo deal-hungry shoppers, as well as extending their sales promotion periods and store opening hours. Zeroing in on the popularity of online purchases and, in particular, mobile shopping, e-tailers – including most brick-and-mortar retailers with websites and mobile apps – performed particularly well over the festive season. As cautiousness has remained the watchword for many holiday shoppers, however, mass merchandisers and discounters once again captured a substantial chunk of the year-end business. Despite this, department stores and up-scale stores also made gains, a consequence of the improved appetite for discretionary items.

Most clearly, design-driven, environmentally-friendly and economically-priced products were particularly sought after. In terms of categories, consumer electronics was among the biggest draws, with mobile devices, wearables, tech accessories and drones all high on the list of stocking stuffers. Demand for home appliances, including lighting and security products, meanwhile, was propped up by the improving housing market, while toys proved another standout sector. Apart from smart toys, videogame consoles and a number of long-established favourites, such as Barbie and Lego, demand was particularly strong for toys and games associated with such blockbusters as Star Wars, while merchandise related to Disney's Frozen remained well received. With regard to sales of clothing and footwear, these suffered on account of the relatively warm weather. Satisfactory sales, though, were reported for the more affordable items of jewellery and fashion watches.

EU – Germany and UK Taking the Lead

In spite of the spectre of terrorism, the unresolved refugee crisis and adverse political developments, 2016 festive spending across Europe was largely good. Sales results, however, varied from country to country, with Germany and the UK – even allowing for the uncertainties over Brexit – again carrying the day. Apparently convinced the EU economy is heading for a gradual recovery, consumers proved more willing to spend than in recent years. Although consumer confidence may have stabilised, holiday shoppers – faced with high unemployment levels in many member states and the fact that a number of EU debt-busting austerity measures remain in place – proved largely conservative, sticking to budgets and seeking out basic and practical products. In more and more cases, consumers also seemed inclined to use mobile devices and social networks to find the best prices and gather sales information. Not surprisingly, shoppers mostly favoured cash and debit card payments for their purchases, while gift vouchers were also popular.

In light of this unabated consumer conservatism, most retailers continued to resort to discounts and promotions in order to drive sales. The degree of reliance on such tactics, however, varied notably across the different markets. In Germany and the UK, for example, countries where consumer sentiment was more positive, price cuts and promotional activities appeared more restrained. As consumers were still very much price-focussed, value retailers continued to outperform department stores and upscale stores, where sales were driven by the more affluent EU shoppers and an influx of overseas buyers, especially in the case of the UK. Riding on the success of online retail sales, e-tailers were also clear beneficiaries of the festive season. In response to the prevalence of online sales, a growing number of store-based retailers also extended their activities into e-tailing in order to facilitate holiday sales.

Germany

The Berlin terrorist attack aside, the retail climate in Germany was fairly upbeat, a development sustained on the back of a solid labour market, increasing wages, subdued inflation and low interest rates. In all, holiday sales are estimated to have risen by as much as 4% compared to 2015. In terms of products, consumer electronic items were among the most favoured gifts. While the sales of smartphones, tablets and wearables might have slackened, higher-end smart home appliances related to lighting, security and energy management were in greater demand. In the case of toys, traditional items – such as construction sets – continued to fare well. Certain non-traditional items, notably smart toys and educational toys, as well as merchandise tied into movie franchises, notably Star Wars, were also well received. In the garments and footwear sector, the appetite for winter wear was spoiled by the generally mild weather. By contrast, sales of jewellery and timepieces were strong, a development bolstered by the brightened consumer sentiment.

France and Italy

When compared to Germany, the economic conditions in both France and Italy have been somewhat less favourable. Although both the French and Italian economies have continued to improve, the pace of recovery has been slow, while the level of unemployment has remained high. With consumer confidence still fragile, extensive discounts and promotions were required in order to stimulate sales. Despite such incentives, holiday sales appeared to show negligible growth in both countries. While Christmas shoppers in both markets remained cautious, the overall preference was for practical and basic gift items, although a number of the more currently fashionable products, such as smartphones and tablets, remained in demand. Home electronics and household electrical appliances also sold well, as did toys, especially classic and educational items. In the case of clothing and footwear, sales suffered on account of the largely mild weather, while timepieces and jewellery remained low priorities on most shopping lists.

UK

This year at least, Brexit – the decision by UK voters to quit the EU – did not noticeably damage the British economy. Indeed, following the sharp decline in the value of sterling since the vote, a significant number of tourists, especially those from continental Europe, have visited the UK, drawn by its comparatively lower prices, resulting in a mini-boom in the retail sector. British residents, in turn, have benefitted from falling unemployment amid this brief upturn, and have been further cushioned by historically low interest rates in the wake of the Brexit vote. Spurred by this positive retail climate, Christmas sales in the UK are expected to have expanded by 3% or more compared to the preceding year.

This increase in sales has essentially been witnessed across-the-board. Consumer electronics, though, was among the standouts, especially with regard to smartphones and tablets. The robust housing market, along with the reduced inclination to take overseas holidays on account of the anaemic pound, also shored up the demand for houseware and home entertainment items. In the case of mid-priced jewellery and watches, sales here also benefitted from the tourist boom. In the toy sector, smart and educational items were the more popular choices, with traditional items continuing to lose out to mobile and handheld games. Ultimately, heavy discounting by clothing and footwear retailers resulted in a positive sales outcome, although the warm weather in most parts of the country suppressed the demand for winter wear.

Japan – Sluggish Year-end Consumption

In the case of Japan, retail sales are expected to have levelled off approaching the year-end, with spending by Chinese tourists likely to have tapered off. On the domestic front, local shoppers, daunted by lacklustre Japanese economy, appeared to have remained cautious, largely opting for basic items as year-end gifts. Price cuts and promotions were seen as necessary to attract shoppers, many of whom favoured discount stores and e-tailers. Inevitably, then, many product categories did not perform well, with sales of consumer electronics adversely affected by the lack of new or innovative products. Overall, the most popular buys included the cheaper smart phones and tablets, as well as several household products, notably coffee machines, beauty items and massagers. Although sales were largely flat for many clothing and footwear retailers, sports shoes and clothing – particularly new designs and those with a good functional value – were in demand. As for toys, cartoon-related items tended to sell well, while a diminished appetite for luxury goods hampered sales of jewellery and timepieces.

China – Positive Spending Vibes Remained

In the case of China, there was a notably more favourable shopping environment, reflecting an upward consumption trend amid signs of the moderating economy. Following a 10% rise in October of this year, retail sales were up a further 10.8% in November, the highest increase of the year. This resulted in an overall growth rate of 10.4% for the first 11 months of the year. As well as the festive shopping factor, this growth was also indicative of the rising popularity of the Singles' Day, an occasion that contributed markedly to the year-end spending surge. With hearty retail and online sales facilitated by intense discounts and promotions, consumer electronic items – most notably tablets and mobiles – were among the best sellers. Sales of household appliances, meanwhile, remained firm, with environmental concerns across the mainland stimulating a continuing demand for air purifiers and humidifiers. Sales of clothing and toys, by contrast, remained steady, while the demand for luxury goods was constrained by the continued clampdown on extravagant spending.

Other Emerging Markets – Good Showings in Emerging Europe, but Mixed Results in Latin America

With respect to emerging Europe, the revival of the EU economy – albeit in a modest and uneven form – appeared to boost festive spending, with the stabilisation of the Russian economy proving an additional spur. Against this more optimistic backdrop, sales increases of varying degrees were recorded in Hungary, Poland and the Czech Republic. As with their counterparts in the EU, however, shoppers remained concerned over their future purchasing power, with good deals frequently required in order to secure purchases. In the main, shoppers opted to spend on consumer electronics, electrical appliances and toys. In the case of Russia itself, Christmas sales were steady, a development spurred by stronger oil and commodity prices and the resultant improvement in economic conditions. Encouraged by widespread discounts and promotions, consumers were largely more willing to spend, with modest sales increases recorded in most product categories.

The story was similar in Latin America where firmer oil and commodity prices provided a boost to the regional economy and, consequently, to consumer spending and Christmas sales. While consumers were more positive towards festive shopping, especially given the extensive discounts and attractive promotions on offer, sales results differed markedly among the major markets. A particular bright spot was Mexico, with the economy moving in parallel with the US, year-end sales were solid across-the-board. This was in spite of the protectionist stance of the US president-elect and the sharp depreciation of the Mexican peso. In Chile, given strong fundamentals and a gradual economic recovery, Christmas shoppers moderately increased their spending on most items, with the exceptions of jewellery and timepieces. Less positively, Brazil, in the face of political and policy uncertainties, suffered a modest decline in Christmas sales, with toys proving the only likely bright spot.

Promise of Xmas Sales Performance – A Slightly Better Outlook for 2017 despite Mounting Challenges

Year-end sales performance has largely proved a valuable pointer to the level of retail sales in the year ahead. This has not only been the case for those countries that celebrate Christmas, but has also held true in a number of markets where Christmas is not traditionally celebrated, most notably in China. Overall, the 2016 Christmas sales performance, occurring against the backdrop of a rejuvenating but still shaky world economic environment, showed very different fortunes for several markets in both the traditional and emerging worlds. Among the traditional markets, the US, Germany and the UK were the frontrunners, with France, Italy and Japan lagging some way behind. In the developing world, sales gains were notable in China and the emerging European markets. In Latin America, sales increases were posted by Mexico and Chile, while Brazil put in a very mediocre performance.

Indicating a slightly better outlook for 2017, the continued recovery of the major traditional markets is definitely good news for Hong Kong exporters, all of whom should intensify their sales activities in order to capitalise on these renewed business opportunities. While they should be aware that consumers are now more willing to spend, they should also bear in mind the more cautious approach that will be fostered by a number of challenges and uncertainties that lie ahead, largely on account of the incoming US president, Brexit and increased political instability across the EU. Value-for-money will thus remain a vital element for most shoppers, with an ever-expanding proportion of them going online to source product information and compare prices. As a corollary, most importers and retailers will continue to be conservative. This will see them still playing safe in terms of order size, lead time and pricing, while further engaging in e-tailing to buttress sales. Many of them will also look to diversify their sourcing and manufacturing away from China and toward other lower cost production bases throughout the Asian region.

While their sustained recovery will make sales to the traditional markets essential, Hong Kong exporters are advised to seek out new opportunities in the emerging markets in order to ensure business expansion. As is clearly apparent from these holiday sales results, there are a number of promising markets in the emerging world, especially among those resource-rich countries that are able to piggyback on the bottoming out of oil and commodity prices. Of greater importance still, of course, is China, where a number of government initiatives designed to deliver a moderately prosperous society by 2020, while promoting consumption so as to ensure sustainable and balanced economic expansion, will provide as yet unthought of opportunities for those Hong Kong companies more accustomed to exporting to the overseas markets.