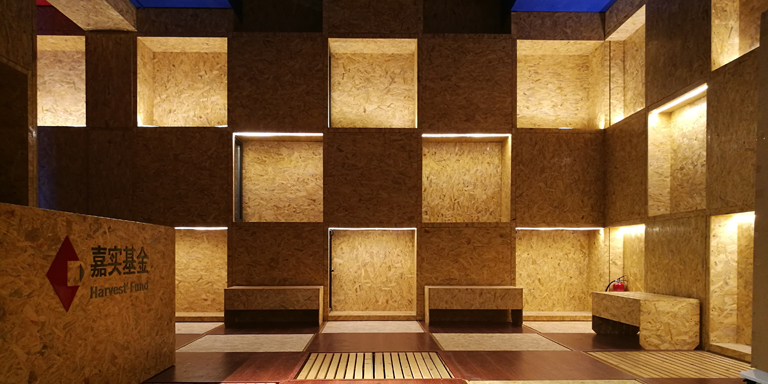 https://hkmb.hktdc.com/en/1X0A8GF9
"Green" House for the Belt and Road
A Hong Kong start-up has developed an affordable, intelligent building with a wide-range of uses in urban settings.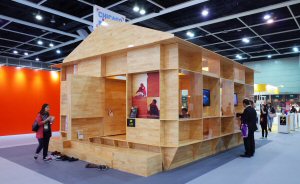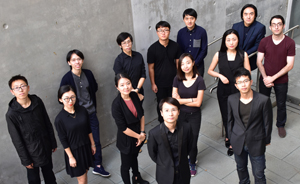 A highly adaptable prototype building that could take a few unskilled workers only days to put together is being marketed by Unitinno Architectural Technology Development Ltd, a Hong Kong company set up under government funding to promote the best models for sustainable business. The building has been heralded as both affordable and intelligent – and adaptable for projects under China's Belt and Road Initiative, with applications relevant to developing economies.
Wholly owned and evolved from a research group at the Chinese University of Hong Kong's (CUHK) School of Architecture, Unitinno featured a structure titled "Checkered Playroom" and was among more than 450 exhibitors at the HKTDC InnoDesignTech Expo (IDTE) in December 2016.

The event's "Urbanovation" theme – demonstrating how design and innovation are key driving forces for urban lifestyles and development – was the prime motivation for exhibiting the Checkered Playroom, according to its architect, Zhu Jiangxiang, Associate Professor at the CUHK School of Architecture. "We are working with materials from wood to steel to cement fibre boards, while composite structuring is also possible," said Professor Zhu.
Open Box
The Checkered Playroom is a lightweight, prefabricated building with the basic module of an "open box" unit that can be erected in different sizes and shapes. The basic model measures 6.7m x 5.4m, but the structure can be customised, with the choice of a single or double pitch roof and with a single column central support or a triangular support configuration. The building makes the most of spatial design and quality thermal performances by using insulation material, while its light structure avoids causing permanent damage to the underlying soil. No construction waste is generated, since all components are factory made. The panel walls are highly durable and weather resistant.

The building's prefabricated design, developed over the past two years, makes assembly easy, efficient and fast. The Playroom itself can be built in two days by five workers using portable tools. As Professor Zhu pointed out, the Playroom is just one possible use for the prototype building: it can also be erected, for example, as a tearoom, a leisure or high-end exhibition centre, or as an emergency shelter.

The company is already making headway with the products. "We are working on an architectural building system level, so we welcome a lot of developers to do their work on top of the system," said Professor Zhu.
Slum Regeneration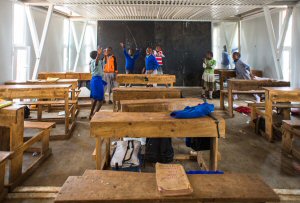 Actual projects are underway, including in Africa. "The Kenyan project is for a school expansion in the second-largest slum in Nairobi, sponsored by the Kenya-China Trade and Economic Association. We built the project for an existing, community-based school and replaced their tin shack temporary classroom with brand-new classrooms for more than 600 children, covering 480 square metres." The project was locked into a limited budget and time scale, Professor Zhu added: "The construction on site took only 30 days and we only used workers from the local community."

Additionally, the Hong Kong company has been commissioned to design and build a hotel in the Philippines and a Buddhist temple in Mongolia, both using technology and materials similar to the Playroom. It's also being used in Hong Kong and in the Chinese mainland, where 46 such buildings are in service. Following its appearance at IDTE, the team has also received inquiries relating to direct purchase of houses, sales agency offers and about its design services.
Belt and Road Opportunities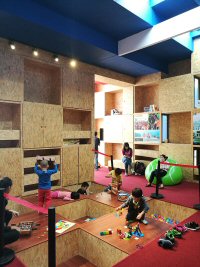 The innovation is particularly relevant to developing countries along the Belt and Road maritime and land routes, said Professor Zhu. "China has so many different connections, whether by the land routes or by navigation across oceans. I think it is a very smart strategy. On one hand it helps China's productivity and output while a lot of developing countries use China as a model.

"Hong Kong is such an important location, backed up with the Chinese mainland but also facing out to 'giant places' like Southeast Asia, across the Indian Ocean and to Africa."

Urbanovation also uses Hong Kong as a super-connector for Belt and Road projects, said James Law, CEO of James Law Cybertecture, who chaired an IDTE seminar on urbanovation. "Hong Kong plays an absolutely unique role in the Belt and Road Initiative because we are able to export the 'uniqueness' of Hong Kong, in terms of it being a high tech, modern city, and share this along the Belt and Road to regions seeking to build the next metropolis and modernised area."

Professor Zhu is now working on refining the Playroom-type building to make it transportable from location to location, possibly on wheels or on a floating deck. "Two of the buildings we built have already been moved. One is a work station in Shanghai that had to be moved 500 metres, which we did by re-assembling the entire structure on the new site." The other building was a display room used during a sports festival in Beijing, which was re-assembled as a school activity room. The era of the portable, multi-functional building appears to have arrived, courtesy of Hong Kong design.
Related Link
Belt and Road
Unitinno Architectural Technology Development Ltd