https://hkmb.hktdc.com/en/1X0A8FUX
Guangdong Enterprises Tapping Belt and Road Opportunities: Huizhou Welon Ventures into Sporting Goods Market in Southeast Asia
At present, Huizhou-based Welon (China) Ltd is looking to expand its own-brand business in Southeast Asia. The company hopes to use its mainland and overseas designing and technological resources to develop high-end indoor and outdoor sporting goods. Welon provides ODM services to famous mainland and international brands. It also uses the brand advantage of foreign partners to open up both domestic and overseas markets.
Expand Own-brand Business in Overseas Markets
Founded in 2001, Welon mainly engages in the design, production and marketing of indoor and outdoor sporting goods such as darts, billiards, skateboards and various types of balls. In addition, it handles diving, beach and underwater sports equipment and sports fashion items such as swimming costumes, beach wear and caps. The company has clients in developed markets within Europe and North America as well as on the Chinese mainland. Others clients include some of the countries along the Belt and Road, including Southeast Asia, Russia and Africa.
Welon provides OEM services to famous mainland and overseas sporting goods brands. In order to provide ODM service to clients, the company maintains a design team at its Guangzhou office and works with designers from Germany, Australia and other countries to produce designer products. It also develops own-brand business in suitable markets, such as selling goods under its own WINMAX label. The company began 'going out' to bring foreign brands into the country many years ago. For example, it imported a US brand of extreme sports goods into the mainland and made direct investment in Germany through acquisition. This was in a bid to break into the German and European darts market with German brand goods.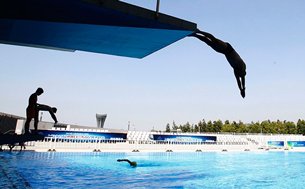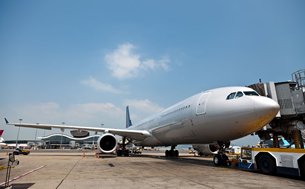 Develop Belt and Road Markets via Hong Kong
When branching out in overseas markets, Welon has to address many practical issues, particularly in countries along the Belt and Road. The company told HKTDC Research that it tried to sell own label products to Southeast Asia several years ago, only to find that its attempts to enter these markets were blocked by the pre-emptive trademark registration of some of its brands there. Another hurdle which emerges when tapping into these markets is the lack of market information, such as sales channels and consumer preferences in Asian countries and other markets along the Belt and Road.
Welon has set up an office in Hong Kong to facilitate financing for its offshore business and the handling of its financial and tax affairs. Information obtained through Hong Kong should help to improve its understanding of overseas markets. To further tap market opportunities along the Belt and Road, the company plans to make use of Hong Kong's marketing and brand management services. This would help with issues including the formulation of marketing strategies, brand management and intellectual property rights protection (such as application for trademark and design patent registration).
HKTDC Research wishes to express its appreciation to the Department of Commerce of Guangdong Province and the Bureau of Commerce of Huizhou City for their assistance in conducting research studies and company visits.
Design Services
Legal Services
Sports Goods
Mainland China
Hong Kong
Mainland China
Hong Kong