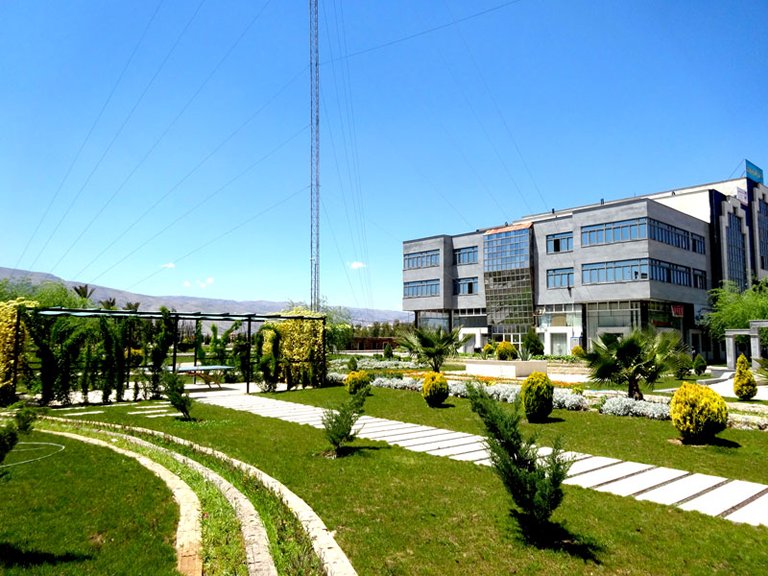 https://hkmb.hktdc.com/en/1X0A8CT7
Iran Unbound: Opportunities in the Special Economic and Free Zones
In the Middle East, one of the major developments of 2016 was the lifting of UN sanctions against Iran early in the year. After being shunned from Western markets and investment for many years, Iran is now revealing itself to be a Middle East country with appreciable business potential. In the wake of our recent field trip to Iran, HKTDC Research has published articles on the latest developments within the country relating to business prospects in retail[1], infrastructure[2] and manufacturing[3].
Iran is still going through a period of major transition. Its reintegration with the global financial and trading system may affect decisions on foreign direct investment (FDI). US primary sanctions still linger and this prevents US companies from making FDI in the country. Following on from the previous article Iran Unbound: Evaluating the Manufacturing Prospect, this piece examines Iran's FDI regime. It does so through the prism of investment in the country's free trade industrial zones (FTIZs), which are placed in strategic locations of the country, and in the special economic zones (SEZs) located in different parts of the Iranian mainland.
As a large Middle Eastern manufacturing economy, Iran offers a wide range of FTIZs and SEZs for manufacturing FDI. Currently, some Hong Kong companies are considering production opportunities within Iran in order to sell to regional markets. They would be advised to take into account the relevant investment benefits and regulations in these zones, and the main differences between them, before rushing into decisions on any FDI and production diversification.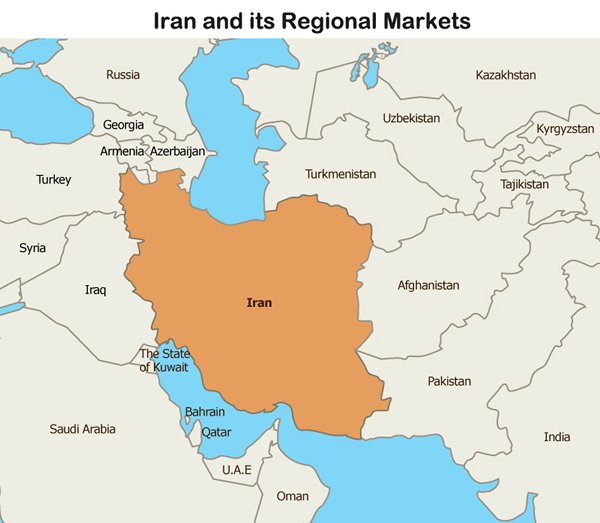 Iran Investment Regime Welcomes Foreign Investors
Following years of limited access to external capital, the Iranian government is keen to attract FDI by offering attractive tax incentives, amongst other benefits. Foreign investors could direct their investment towards the Iranian mainland (within or outside of the SEZs), or the country's many FTIZs.
Investing under FIPPA
At present, the "Foreign Investment Promotion and Protection Act" (FIPPA), which was ratified in 2002, is the key legislation protecting foreign investment across Iran. Other laws and regulations also apply to SEZs and FTIZs, and they will be covered in a subsequent section.
Under FIPPA, foreign investment would enjoy the same rights, protections, and facilities which are available for local investment. For example, incentives for capital investment provided under different Iranian laws, such as the laws pertaining to taxation and agreements with other countries on avoidance of double taxation, will be applicable to foreign investors as well. Outside of this, Hong Kong has yet to secure a comprehensive double tax agreement with Iran.

To enjoy the investment privileges offered under FIPPA, companies are first required to apply for a foreign investment licence from the Organisation for Investment, Economic and Technical Assistance of Iran (OIETAI), Iran's foreign investment authority. Upon submission, each application will be reviewed by the OIETAI Foreign Investment Board within 15 working days. Subsequently, a draft licence will be conveyed to the foreign investor for confirmation. Once the foreign investor is satisfied with the draft, a confirmation can be communicated back to the Investment Board for subsequent issue of the final investment licence.
Foreign Investors Under-exposed to Iran's SEZs and FTIZs
The appeal of Iran as an FDI destination in general, and of its SEZs and FTIZs specifically, has been limited by a negative attitude towards doing business in the country. This is a result of the many rounds of international sanctions which were imposed. Inward FDI dropped below US$3 billion in 2013, while the string of sanctions had eased the opposition of the newly elected Iranian government to re-engage in negotiations with the West. The culmination of this was the 2015 nuclear-related agreement to dismantle UN sanctions against Iran in 2016.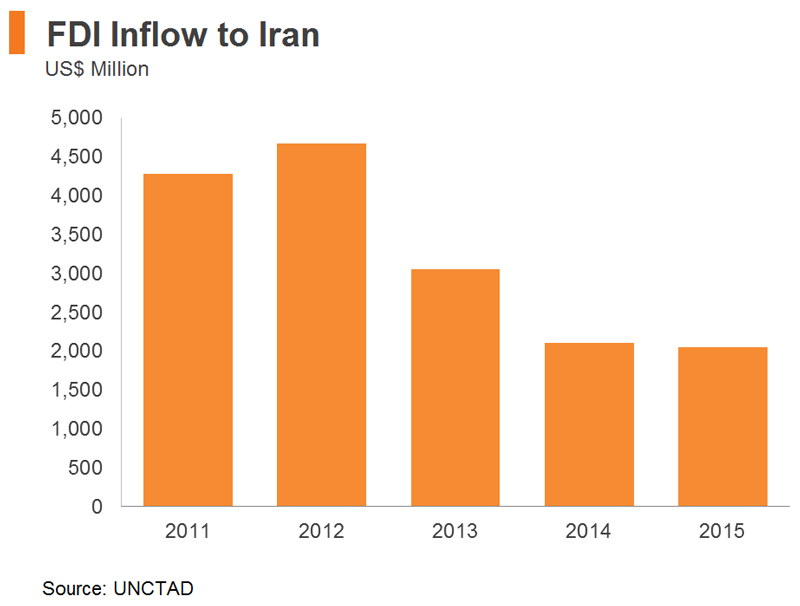 With UN-related sanctions now removed, the country has experienced steady growth in inbound government and business delegations from many countries seeking new opportunities. Simultaneous with this, Iran has made efforts to re-establish normal banking and trade links with the West.
When interviewed by HKTDC Research, many industry associations stated that the removal of major international sanctions against Iran has helped to reduce the difficulties involved in doing business in the country. It has also increased Iran's potential for foreign investment within various sectors. Based on the latest issue of the World Bank's Ease of Doing Business Report, Iran's ranking has climbed to 120th in the world in 2017, up from a ranking of 145th five years earlier.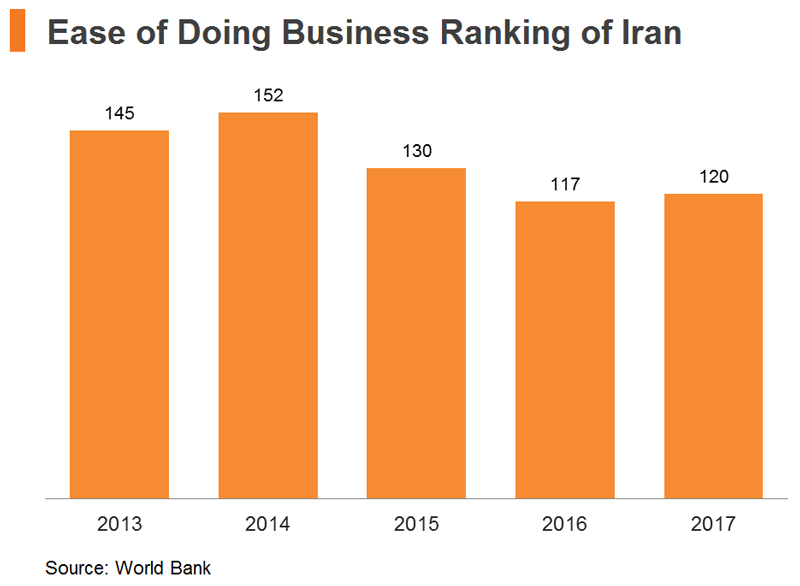 Investing Through Free Trade Industrial Zones
Iran's interest in free trade industrial zones (FTIZs) can be traced back to the 1970s, when the concept of developing Kish Island as a free trade area was first mooted. During the 1990s, following the end of the eight-year war with Iraq, three FTIZs were formally established: two islands in the Persian Gulf (Kish and Qeshm) and one on the coast of Sea of Oman (Chabahar). Since then, the total number of Iranian FTIZs has grown to seven, including three, Aras, Anzali and Maku, in northern Iran in close proximity to the CIS[4] countries), and one, Arvand, in the west, next to Iraq and Kuwait.
Each of these FTIZs is located within an area with good links to major waterways and regional markets for Iran. They offer foreign investors a number of benefits over and above those available on the Iranian mainland. For example, foreign investors in FTIZs are entitled to a 20-year tax exemption on income and assets, no customs duties, no entry visa, and no limitation on foreign currency transfers. Currently, the most popular FTIZs in Iran include Kish, Qeshm and Chabahar, which specialise in trading services, oil and gas industry as well as tourism.
Qeshm Free Zone
As the largest island in the Persian Gulf, Qeshm is about 1.7 times the size of Bahrain by land area. It is located in the Strait of Hormuz, approximately 60 km from the Omani port of Khasab, and about 180 km from the UAE Port of Rashid.
The Qeshm Free Zone of 300 sq km is the largest in Iran, offering investment incentives to companies engaged in industries including oil and gas, food production, manufacturing and hotels. The zone enjoys good transport networks with numerous ferries and speed boats carrying passengers traveling between Qeshm and nearby port cities. There is also an international airport on the island and a cross-sea bridge linking Qeshm with Bandar Abbas on the Iranian mainland is under construction.
According to the Islamic Republic News Agency, China and Iran agreed to increase co-operation between the Qeshm Free Zone and Guangdong Province in China earlier this year, which will include setting up a bank on the island. Japan and France have also expressed interests in establishing a presence in Qeshm.
At present, foreigners are allowed to hold up to 40% of bank shares on the Iranian mainland. In the free trade zones, they can start up a business with 100% ownership.
Investing Through SEZs
Following the introduction of FTIZs during the 1990s, the Iranian government began to establish over 20 SEZs scattered across the country, from the 2000s onwards. A number of the SEZs are given a special theme indicating their specific industry or sectoral focus, such as petrochemicals, shipping, minerals, and energy.
Generally-speaking, FTIZs are more focused on attracting FDI to promote Iran's non-oil exports. On the other hand, SEZs facilitate transit of goods and improve the supply and distribution networks within the country. Some of them were established for the specific purpose of warehousing, whereas others were designed for setting up processing and production line work, in addition to the warehousing of goods.
Some of Iran's main SEZs are: Pars (focussed on the oil, gas and petrochemical industries), Shiraz (focused on electrical and electronics industry) and Yazd (focused on the textile and construction materials manufacturing industries).
While FTIZs offer more favourable incentives for export-related activities, sector-specific SEZs are recognised for the effective promotion and development of manufacturing clusters, as well as their distribution links within the Iranian mainland.
For example, an Italian company reportedly made a recent investment of US$450 million to build a bioethanol fuel plant recycling farm wastes such as wheat straw, based in the Amirabad Special Economic Zone in northern Iran. This investment was said to have made Italy the third foreign country to have invested in Amirabad, following Kazakhstan and Turkey, which invested in the building of a wheat silo and plaster plant in the area.
According to an Iran Daily news report, a group of Chinese investors have expressed an interest in investing up to US$5 million in the field of textile, information technology, mining machinery, and construction materials in the Salmas Special Economic Zone. This zone is located in the Iranian province of West Azerbaijan with easy access to airports in Tabriz and Urmia.
FTIZs vs SEZs
While there are many similarities between the way in which FTIZs and SEZs operate, one of the main differences relates to regulations within the two zones. Investment in the FTIZs is subject to special regulations governing such free zones, whereas SEZs are part of the mainland and therefore subject to mainland laws including FIPPA. However, SEZs benefit from relaxed customs regulations compared to investment in mainland locations outside the SEZs.
During the fact-finding trip to Iran earlier this year, HKTDC Research visited different investment locations on the mainland, including SEZs and industrial parks based outside SEZs. Though the incentives being offered are similar, applicable investment benefits and regulations nevertheless vary from one to another. Depending on whether their businesses are either export-oriented or else focussed on the Iranian domestic market, foreign companies should choose between FTIZs and SEZs with care.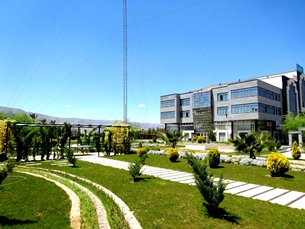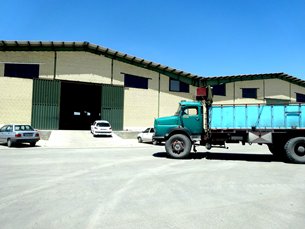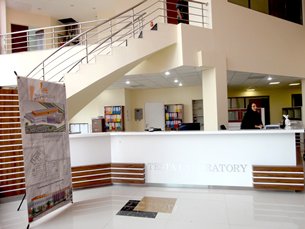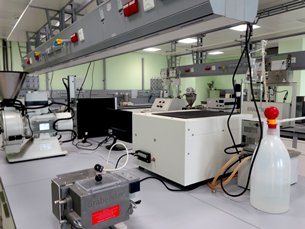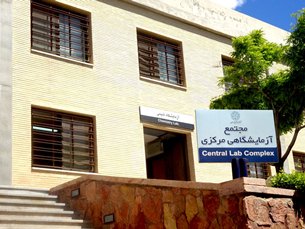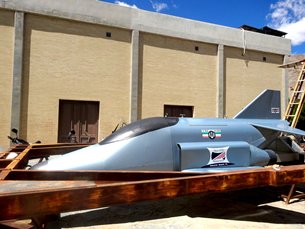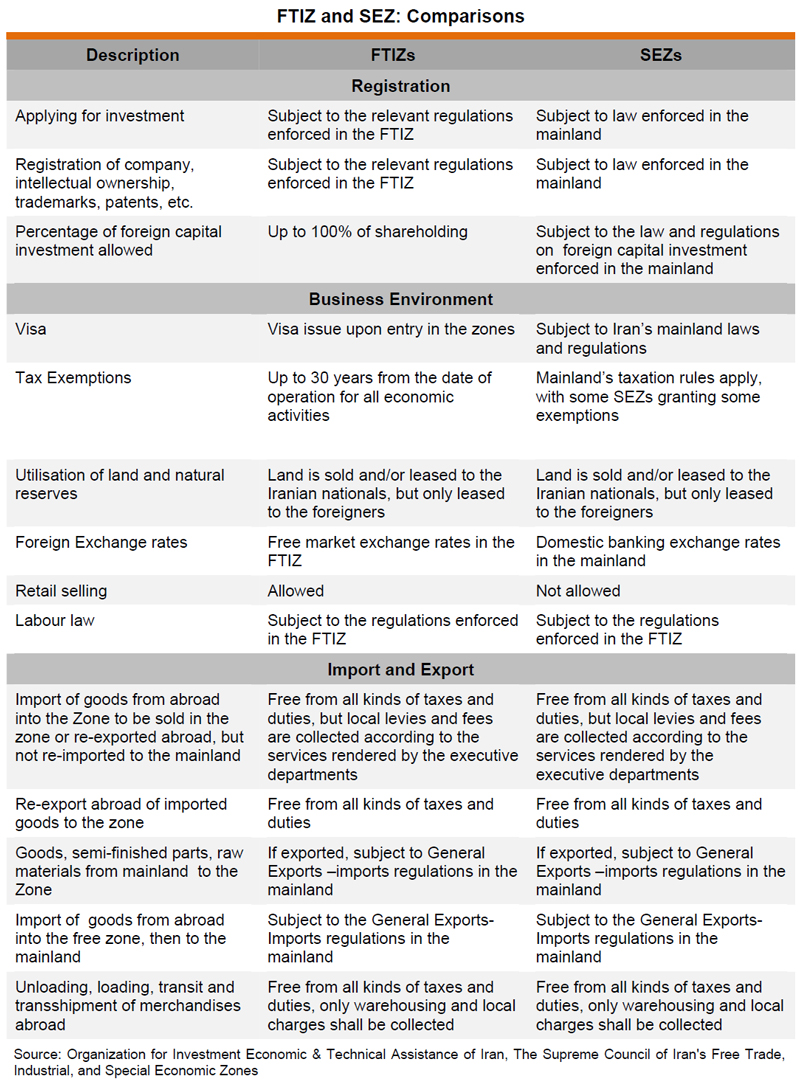 Logistics Capacity Building
FTIZs, then, are strategically located to serve markets beyond Iran, while SEZs are focussed more directly on promoting the development of selected industries and the enhancement of the country's supply chains and distribution networks. With this structure in place, Iran shows the potential to develop itself into a regional hub for manufacturing, distribution and export over the longer term. Note, though, that this is provided there is a smooth implementation of the Joint Comprehensive Plan of Action (JCPOA) and no relapse into the pre-UN sanctions conditions.
At present, however, the country's logistics performance begs for a significant upgrade. According to the 2016 World Bank's Logistics Performance Index (LPI), Iran ranked number 96 out of 160 countries, trailing other Middle East countries such as UAE (13th), and Saudi Arabia (52th). In terms of the quality of tracking and tracing, one of the LPI components related to the ability to track and trace consignments, Iran ranked 111th.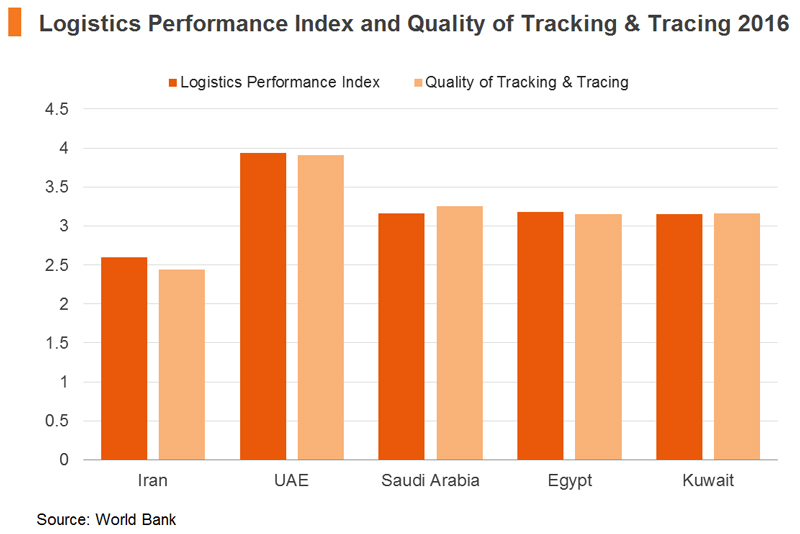 That said, Iran's transport network looks set to improve over the medium term. The lifting of sanctions has provided a boost to the country's outlook, generating some US$250-300 billion investment opportunities within its transport infrastructure sector alone (see the previous article, Iran Unbound: Infrastructure Opportunities).
To sum up, any Hong Kong companies looking into production opportunities within Iran in order to sell to the regional markets are advised to take into account the country's investment conditions, including incentives offered by the various zones as well as the related logistics arrangements, before rushing into any decisions on production diversification.
---
[1] Iran Unbound: Retail and Consumer Goods Opportunities
[2] Iran Unbound: Infrastructure Opportunities
[3] Iran Unbound: Evaluating The Manufacturing Prospect
[4] Commonwealth of Independent States (CIS) member countries include Armenia, Azerbaijan, Belarus, Kazakhstan, Kyrgyzstan, Moldova, Russia, Tajikistan, and Uzbekistan. Ukraine and Turkmenistan are associate CIS members, while Georgia withdraw its membership in 2008.
Auto Parts
Garments, Textiles & Accessories