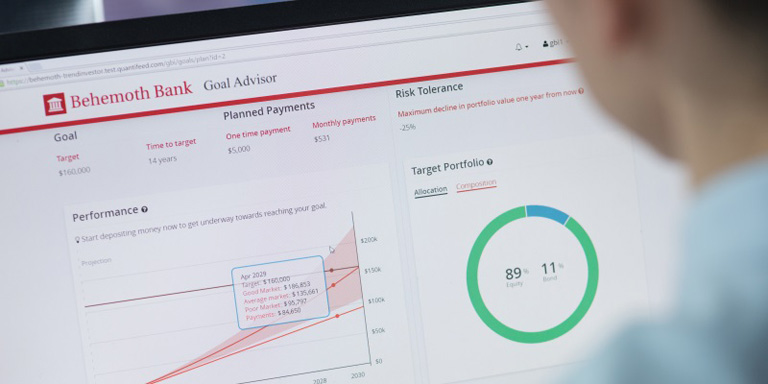 https://hkmb.hktdc.com/en/1X0A8BDQ
Fintech Future
A global financial hub, Hong Kong is home to many innovative Fintech startups.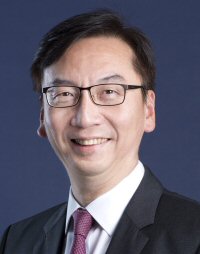 Hong Kong has positioned itself as Asia's premier Fintech hub for start-ups, accelerators, incubators and investors, with several leading Fintech companies already based in Hong Kong. To demonstrate its commitment to the fast-growing industry, the city hosted its first Fintech Week last month to help overseas start-ups, investors and R&D institutions set up in Hong Kong.

Traditional financial institutions have been among the strongest backers of new innovations for the industry. Among them is banking giant HSBC, which has teamed up with the Hong Kong Applied Science and Technology Research Institute (ASTRI) to create the HSBC-ASTRI Research and Development Innovation Laboratory (RDI Lab). Setting up the lab in Hong Kong is testament to the importance HSBC places on the city, says Raymond Cheng, Chief Operating Officer Asia Pacific, The Hongkong and Shanghai Banking Corporation Ltd. "The partnership with ASTRI is an important way to apply leading academic research into a business environment and uplift Fintech capability in Hong Kong," says Mr Cheng.

Combining HSBC's international network with ASTRI's R&D capabilities, the joint technology innovation laboratory will mobilise such Fintech developments as next-generation facial and voice recognition technologies, cybersecurity, blockchains, big data analytics, and Internet finance, says Mr Cheng, who adds that the lab will provide an ideal work environment for awardees of its Innovation and Technology Scholarship Award Scheme, which it has been sponsoring since 2011.

Among the most promising innovation under development and soon to be tested is an artificial intelligence application for Chinese character recognition. ASTRI has already developed a system based on four million handwritten Chinese character images, which can be used by HSBC to enhance the efficiency of manual form-processing.
Neat Solution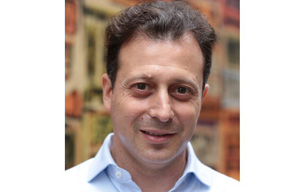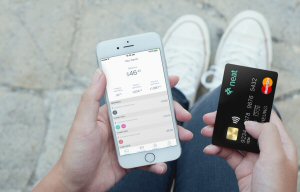 Start-ups such as Neat, meanwhile continue to pioneer new innovations. Billed as the next-generation current account, the Neat mobile app and accompanying prepaid Mastercard offers automatic categorisation of spending, enabling users to track their spending. "We want to provide customers with insight into their savings, connect with their money, and keep on top of their budget," says Neat CEO David Rosa. Once users open accounts on their smartphone, a process that takes 10 minutes, they will receive their Neat prepaid Mastercard, which allows them to pay in more than 50 currencies at traditional and online merchants. "It delivers instant gratification to users and functions in a very similar way to WhatsApp," he adds.

The app has proved particularly popular with millennials so far, says Mr Rosa, who adds that the company is aggressively expanding across Asia. "We're finding the product market fit is not just millennials anymore, but [users] in their 40s," he says.

Mr Rosa believes that as more apps like Neat enter the market, traditional financial institutions will increasingly look to collaborate with Fintech start-ups. "Most banks' raison de etre is corporate banking, collateralised lending and mortgages. Ultimately, what the bank does is create trust, and in the future they will have to become more strategic and partner with disruptors like us."
Wealth Management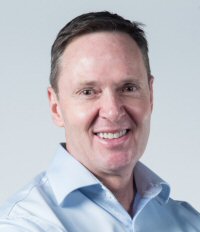 Online banking platform Quantifeed provides digital wealth solutions to financial institutions targeting middle-income customers. Delivering its platforms on a white label basis, it has worked with clients in Hong Kong, the Chinese mainland, Taiwan, Singapore and Australia. Focused on growing the company in Asia, the Hong Kong-based firm is looking to establish offices in Taiwan and Singapore and already has a presence in Sydney, says Chief Commercial Officer John Robson.

Quantifeed's most recent offering is a goals-based investing platforms – whether for lifestyle, income or retirement – which Mr Robson believes will encourage people to save regularly. The platform will develop a wealth plan based on clients' goals, suggesting how much savings will be needed for a child's college education, for example. Mr Robson says goals-based investing is exciting as it's able to deliver regular updates. "If the markets are down, you may need to make a higher contribution for a few months to meet your goal, and we can let clients know by sending them a text. Instead of handing out a fact sheet about what the fund is doing, we're focusing on user's goals and whether they're going to reach them," he says.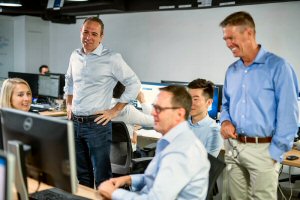 Quantifeed's technology has been inspired by exercise apps such as Runkeeper, which congratulates users who have run a certain distance, or jogged their fastest kilometre. "You could never have these micro-engagements with clients using the traditional banking model," Mr Robson says. "Advisors would have to ring you up every time there was a small change in the market, which isn't possible for low balance accounts. You can still have an advisor if you really need help, but most of us just want a little bit of information every now and again that's personalised to us."

Such platforms are allowing banking relationships to become wealth-management relationships, he says. "So many of us don't get wealth advice, but this allows it to be delivered in a meaningful way, possibly, for the first time for most people. Larry Fink, CEO of BlackRock, said these platforms are like ATMs – eventually every bank will have one."
e-wallet Evolution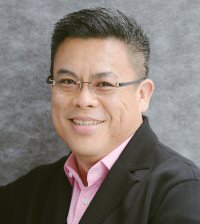 With more than 400,000 active users in Hong Kong, e-wallet app TNG Wallet allows users to pay bills online, make global bill payments and person-to-person money transfers, as well as pay for a ride home. It is the only e-wallet accepted by Hong Kong taxis, according to founder Alex Kong. Available in 13 countries across Asia, including Vietnam and the Philippines, the app will launch next in the Middle East. Currently accepted by several retailers, including homeware store Pricerite and coffee house Crostini, another 200 Hong Kong merchants will join the app this month, he said.

Mr Kong developed the app to provide banking services to the millions of people across Asia who don't earn enough to be eligible to open a bank account. "In Indonesia, close to 90 per cent of the population don't have a bank account, and it's the same in Vietnam. We are here to simplify people's life and push towards a cashless, cardless society," he says. These days, people don't like to handle cash and consumers don't want loose coins. E-wallets also address the problem of counterfeiting and theft, he adds.

Mr Kong says that while getting people to use the app initially is a challenge, once people use it, he says there's no turning back. He expects penetration in Hong Kong to reach 70 per cent.

As e-wallets such as TNG's start to encroach on the territory of traditional financial institutions, Mr Fong believes banks will start adopting similar initiatives. But he thinks start-ups will maintain their edge. "I don't mind if they try to copy us as we launch new services and add new merchants every month. How are they going to compete?"
Related Links
Hong Kong Kong Applied Science and Technology Research Institute (ASTRI)
Quantifeed
The Hongkong and Shanghai Banking Corporation Ltd
The Neat
TNG Wallet
Finance & Investment
Technology