https://hkmb.hktdc.com/en/1X0A87UL
Belt and Road Investment: Views and Service Demand of Dongguan Enterprises in Guangdong
At a recent seminar held by HKTDC Research in Dongguan city, Guangdong, it emerged that many local enterprises are actively seeking opportunities arising from the Belt and Road Initiative. Though different enterprises adopt a variety of business modes when 'going out', the majority of them said that they are not familiar with the investment environment of the Belt and Road markets where direct investment is concerned. This includes matters relating to the political, cultural, and legal climates in Southeast Asia and Africa. Inevitably, this has made it difficult for businesses to assess the risk of making outward foreign direct investment in these territories. In light of this, those businesses are in dire need of support from professional services.
Dongguan investors also highlighted a number of practical matters around this issue. Amongst them were compliance with the policies of investment destinations regarding importing foreign labour; the requirements for environmental protection; and customs clearance of industrial material imports, as well as regulations governing import tariffs and export tax rebate. Some manufacturers are keen to further develop their export markets along the Belt and Road routes. However, they have major hurdles to face, such as insufficient information about the local markets and a lack of reliable distribution channels in some of the Belt and Road countries. Another key problem is the scarcity of available data relating to product standards, safety specifications and certification requirements.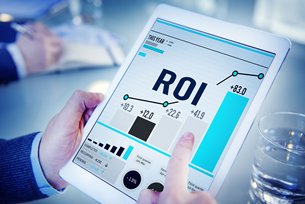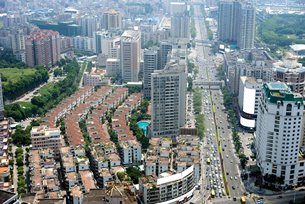 As a result, many Dongguan-based companies wish to make use of the professional services in Hong Kong. By doing so, they hope to solve these practical problems, assess the feasibility of their business ventures and seek advice on investment and marketing. The Hong Kong platform would also enable them to raise funds for their offshore dealings, alleviate the pressure exerted upon their cash flow, and control the credit risks related to Belt and Road trading.
Dongguan Enterprises Expand International Business along the Belt and Road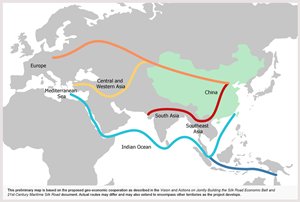 Dubbed the 'world's factory', the Pearl River Delta (PRD) region is one of the leading production bases of China. Dongguan city is a key production base within the PRD. It enjoyed a head start in terms of development. In 2015, the industrial value-added of Dongguan reached RMB271.1 billion, accounting for 11% of PRD's total[1]. As an economically developed city, Dongguan can boast five pillar industries, namely electronic information, machine building, textile and garment production, food and beverage processing and papermaking. Thanks to the continuous inflow of foreign investment into its high-tech industrial sector, the city has also established a complete supply chain for the production of computers and other electronic products. Well-known foreign high-tech companies which have established production plants in Dongguan include Samsung, Hitachi, Sony and Philips.
Several Dongguan enterprises are actively exploring business opportunities which have arisen from the central government's Belt and Road development initiative. Statistics show that from 2004 to mid-2016, the number of enterprises in Dongguan 'going out' to invest offshore totalled 376. Their cumulative investment amount reached about US$1.12 billion. Together, these enterprises have set up 46 overseas offices. The main areas in which they are investing encompasses wholesale and retail, manufacturing, leasing and commercial services, as well as real estate. Key outward investment destinations for this include Hong Kong, the US, Europe and Africa[2].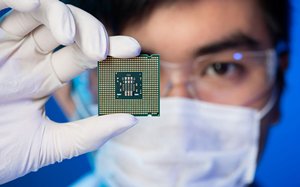 China has become the world's second largest source of outward foreign direct investment[3]. It is making constant efforts to bolster investment in and economic co-operation with countries along the Belt and Road. As a result, foreign economic activities in the south China region have continued to rise.
In mid-2016, HKTDC Research conducted questionnaire surveys throughout selected locations in Guangdong and Guangxi. The intention was to investigate the level of interest amongst mainland enterprises in 'going out' to explore business opportunities arising from the Belt and Road initiative, as well as their demand for the relevant support services[4]. In addition, the aforementioned seminar for Dongguan enterprises was held around the same time, as a means of canvassing the opinions of local manufacturers and traders. Key points from the findings are as follows:
Exploring direct investment opportunities

There are over 8,000 manufacturing enterprises in Dongguan, most of which are engaged in processing activities. Only very few produce for their own brands. In the process of 'going out', many Dongguan enterprises are exploring the feasibility of making outward direct investment in the Belt and Road countries. In doing so, they hope to utilise external resources to optimise their entire production system.

A number of light industrial products manufacturers have already set up production plants in African countries such as Egypt and Ethiopia. Some of the market players engaged in creating new materials and high-tech industries plan to invest in capital-intensive production projects in ASEAN countries, including Vietnam, Thailand and Malaysia. There, these companies aim to take advantage of the labour supply, raw materials and other resources in the Belt and Road countries to expand their production activities. There's also the prospect of tapping the local consumer goods and industrial materials markets.

Different companies may adopt different business models in 'going out', but the problems faced by the majority of them remain the same. For instance, they do not have enough data about the political, cultural and legal environments of the relatively underdeveloped investment destinations which lie along the Belt and Road routes. This makes it difficult for them to assess the potential risks of their investments. Moreover, they are not staffed by personnel with the appropriate global vision and management experience to plan and manage their offshore investment projects. As such, before they venture out to make outbound investments, these businesses need to seek support from professional services in the outside world.

Practical issues of concern to investors

In terms of labour, although wage levels in certain Belt and Road countries remain low, investing in these countries may not be cost-effective when factors such as productivity are taken into account. Besides, when making outbound direct investment by setting up factories, investors need to be well informed of the support provided by local technicians and technical workers, the structure of the entire supply chain, and the efficiency of local transportation and logistics. They are also obliged to comply with labour and environmental protection requirements of their investment destinations, as well as industrial policies. As such, they should conduct due diligence studies to obtain reliable information for assessing the feasibility of their investment projects prior to making any commitment.

Availability of the correct technical and production management staff is a must when highly efficient production processes and quality control must be guaranteed. This is particularly true for large-scale production activities and fully automated production lines. Some manufacturers looking to invest in the Belt and Road countries indicate that, in addition to drawing from their investment destinations' own labour force, they also post mainland technical and management staff there in order to support local production activities. Hence, before making any investment decisions, they first need a good understanding of the local investment policies governing these areas. This might include the criteria and requirements regarding the import of foreign labour, other laws and regulations relating to foreign labour, the stance of local labour unions towards the import of foreign workers, and local living standards for foreigners.

Obtaining market intelligence

Some of the companies who wish to tap into markets in Belt and Road countries stated that they not only lack local market intelligence, such as consumers' spending power, market size and product demand. They also have limited knowledge of the specifications stipulated by the importing countries on imported products, including technical requirements such as hygiene, electrical and safety specifications. In addition, they have only limited access to effective channels of information about obtaining the requisite product certifications.

Of those companies interested in selling industrial materials to the Belt and Road markets in support of their export processing activities there, some said that certain countries and regions still have no arrangements in place for processing bonded imported materials. As such, companies importing such materials into these countries and regions have to pay tariffs. However, when exporting the processed products, they are not eligible for tax rebates. This has discouraged investors from developing the industrial market in these countries and regions. It has also slowed the pace of their investments in setting up production factories there. As such, they are in dire need of the relevant information to help them select suitable export markets from amongst the different Belt and Road countries and regions.

Capitalising on the Hong Kong service platform

To tackle these problems, the majority of enterprises in Dongguan said they intend to use the appropriate support services in Hong Kong. They hope to obtain the relevant market intelligence, as well as to take advantage of Hong Kong's investment consultancy and risk assessment services. This would enable them to plan their outward investment projects and control various possible political and market risks. There are other advantages in dealing with Hong Kong, too. At present, financial and related services which deal with foreign exchange fluctuations, tax planning, and export market insurance are not readily available in the mainland. To overcome this, Dongguan enterprises prefer to handle their outward investments via Hong Kong.

Many Dongguan-based businesses also plan to take advantage of Hong Kong's financial market in order to raise low-cost capital for their 'going out' ventures. Some of the companies interested in investing in the Belt and Road markets pointed out that, as well as raising funds for their offshore projects, they also need to make provisions for cash flow required after these investment projects have been implemented. In particular, they need to transport production materials from the mainland to countries where there is no support for effective industry chains. This will enable them to support their production activities and deliver processed products to their clients prior to payment being collected. This in turn would lengthen the time of the production process, goods delivery and funds recovery, and consequently these companies require the necessary financial services in order to bridge the gap in cash flow.

There are also exporters who expressed concerns about collecting payment. They pointed out that currently they have no access to credit information about their Belt and Road clients. As these clients may request a longer payment period, the credit risk is higher. At the same time, longer payment periods also exert greater pressure upon their cash flow. Therefore, they hope to seek services such as export credit insurance as well as trade financing via Hong Kong, in order to lower their risks.
HKTDC Research wishes to express its appreciation to the Department of Commerce of Guangdong Province, the Bureau of Commerce of Dongguan City, and World Dongguan Entrepreneurs Federation for their assistance in conducting research studies and company visits.
---
[1] Only industrial enterprises with an annual sales turnover of RMB20 million and above are included. Source: Guangdong Bureau of Statistics
[2] Source: Bureau of Commerce of Dongguan City
[3] 2015 figures. Source: Statistical Bulletin of China's Outward Foreign Direct Investment 2015
[4] For details of the surveys, please see: Chinese Enterprises Capturing Belt and Road Opportunities via Hong Kong: Findings of Surveys in South China
Finance & Investment
Accounting Services
Business Management & Consultancy
Legal Services
Mainland China
Hong Kong
Mainland China
Hong Kong