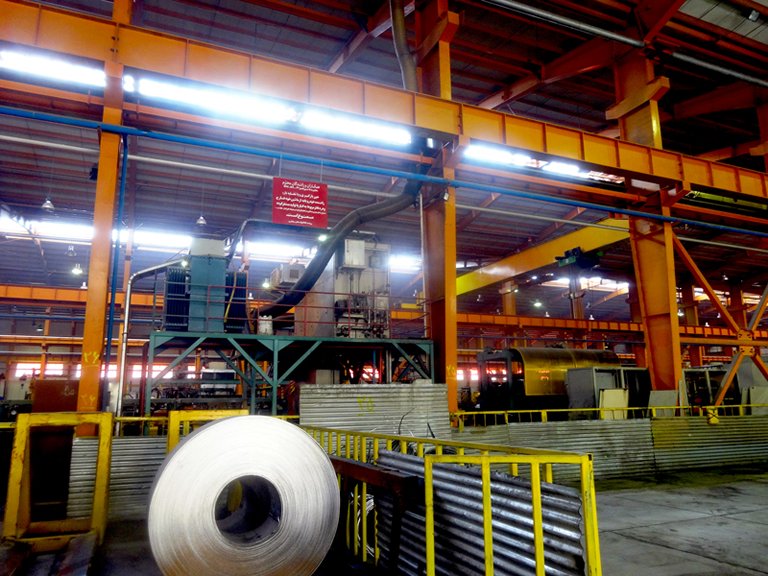 https://hkmb.hktdc.com/en/1X0A8778
Iran Unbound: Evaluating the Manufacturing Prospect
New business opportunities have opened up in many of Iran's economic sectors since nuclear-related international sanctions against the country were lifted in January 2016. This has re-established Iran as a new market for products for many Western countries. A good example of this is the series of extensive procurement programmes forged with the Iranian government in the initial months following sanctions relief. A less commonly discussed issue, however, is the prospect of Iran becoming a Middle East production base for overseas companies.
Currently, Iran stands as the second largest economy in the Middle East, as well as the region's second most populous country. Prior to the recent lifting of sanctions, products from Western markets would find their way into the Iranian market through various channels. In particular, Dubai played a pivotal middleman role in re-export trade by bringing such products into Iran. Now, though, the country is being offered a range of different trade options.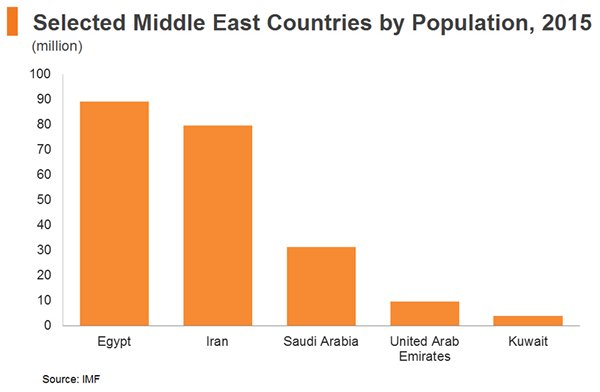 As well as dealing with the Dubai middleman companies, many of which were established by indigenous Iranians, foreign brands have now been given much greater latitude in their choice of sales strategies. Besides relying on these domestic Iranian agents, they can take on much stronger initiatives within Iran. For instance, they are now free to enter into direct investment and partnership arrangements in order to sell and distribute their products there.
The business environment in Iran is expected to improve steadily over the medium term. Consequently, more and more foreign consumer goods companies may find it beneficial to set up a manufacturing base within Iran. This is particularly true for those businesses marketing fast‑moving consumer goods (FMCGs)[1] and whose primary target customers are located across Europe, Central Asia and the Middle East. In doing so, they would be putting production lines closer to their customers, thereby reducing logistics costs and delivery times.
Manufacturing Development in the Post-Sanctions Era
Iran has a sizeable manufacturing base which accounts for roughly 12% of the country's gross domestic product (GDP). This covers key industries such as petrochemicals, fertilisers, car manufacturing, textiles, cement, construction materials, food processing, iron, steel and machinery. According to the Iran Small Industries & Industrial Parks Organisation (ISIPO), the country's manufacturing sector is highly diverse, with over 90% of Iranian industries being SMEs (those with less than 150 employees).
During the sanctions period, Iranian manufacturers experienced a negative shock within their supply chains. Most Iranian companies were faced with difficulties when purchasing essential manufacturing components from Western companies. This forced them to turn to middlemen in order to obtain components at higher prices. The products themselves often suffered from being of an inferior quality. What's more, the sanctions reduced Iran's access to new industrial technology, which is generally reckoned to be vital in improving manufacturing productivity.
A positive side effect to the long sanctions period, perhaps, was that as a result, Iranian companies were driven to become more self‑sufficient (notwithstanding the surge in their production costs and constraints in production capacity). While working towards self‑sufficiency, Iranian manufacturers received considerable support from their government. As such, even though Iran's manufacturing sector operates at a standard way below international best practice, it has been able to produce a wide range of basic products required for its domestic market. In doing so, it satisfied the demands of the many Iranians who found imported consumer goods and FMCGs too expensive, due to the aforementioned middleman charges. The Iranian Rial shed about two-third its value against the US dollar in the five years up to 2016, and this drastic depreciation had its own profound effect on Iran's consumer market.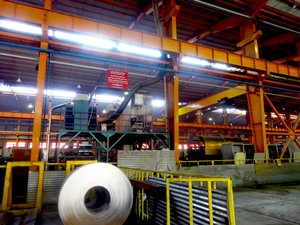 According to World Bank statistics, Iran's manufacturing is focused mainly on industries relating to wood, petroleum, basic metals and minerals as well as fabricated metal products and professional goods. In 2014, these industries accounted for 49% of the country's total value-added manufacturing. In contrast, light manufacturing such as machinery/transport equipment and textiles/clothing represented respectively 9% and 3% of the manufacturing total for the same year.
Now, in the wake of nuclear-related sanctions being removed, the Iranian government is committed to increasing manufacturing investment to US$62 billion by 2025, in order to promote industrial upgrade within both its heavy and light industries. In turn, this would create ample opportunities for foreign companies to participate in Iran's ongoing transformation. That might take the form of investment in the manufacturing sector or the provision of services related to the enhancement of manufacturing processes.
By way of example, a number of investment deals were signed by Chinese business delegations visiting Iran shortly after the lifting of UN sanctions. These included a deal on the manufacturing of structural steel framing, overhead cranes and concrete moulds with an estimated investment total of US$3.4 million in East Azarbaijan Province. Also approved were a US$3.8 million paper and cardboard production project in Khorasan Razavi Province and a tile and ceramic project in Yazd Province worth US$3.2 million.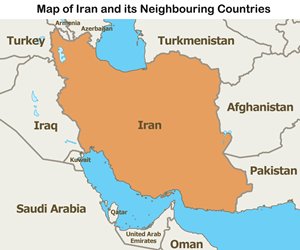 Aside from catering to the country's domestic needs, Iran is also extending its capacity as a manufacturing hub for the region. It has now begun to take full advantage of its geographical proximity to Afghanistan, Turkey, Iraq and other Central Asian countries, a market totalling over 400 million people. It's felt that Iranian products offer the correct combination of quality and price for markets in these regions.
In terms of land mass, Iran is the second largest Middle East country after Saudi Arabia, bordering with seven other countries[2]. Foreign manufacturers targeting this large regional market, including those from Hong Kong, could make considerable logistics savings by setting up production facilities within Iran itself.
As far as labour costs are concerned, Iran's minimum wage is relatively low compared with that in neighbouring Turkey, itself another major industrialised economy. It's also comparable to that of some ASEAN countries like Thailand and Indonesia, but much higher than in low‑wage countries such as Vietnam and Myanmar. Initially, then, cost factors do not make Iran such an appealing destination in terms of relocating the manufacturing of labour-intensive products. However, businesses might consider diversifying manufacture over the medium‑to‑long term, in an attempt to lock in this emerging regional market of 400 million people, of whom nearly 80 million reside in Iran itself.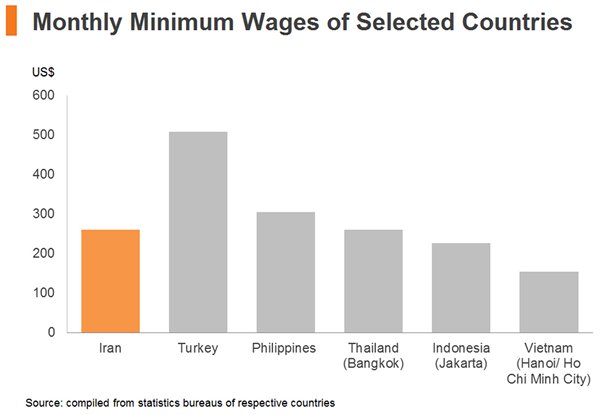 These new manufacturing opportunities in Iran are further bolstered by the country's young and well-educated labour force. The median age of Iranians is under 35, meaning that the majority of Iran's population was born after the Islamic Revolution of 1979. Iranians are often well educated in the Middle East, with many holding a university degree. This ensures a good supply of skilled labour and local management for general manufacturing jobs. In addition, Hong Kong companies are now able make use of Iran as a distribution centre in order to reach out for customers in Central Asian countries and the Middle East.
Automotive Industry Taking the Lead
After oil and gas, Iran's second largest industry is its automotive sector. Now that sanctions have been lifted, this sector has been able to attract a lot of attention amongst international manufacturers.
At present, the Iranian automotive market is dominated by Iran Khodro (IKCO) and SAIPA, which are subsidiaries of the state-owned Industrial Development and Renovation Organisation. Both companies assemble European and Asian cars under licensing agreements, as well as producing their own brands.
In 2015, car production in Iran reached around 980,000 units, making it one of the largest car manufacturers within the Middle East. Following the lifting of sanctions, Iran's car production is expected to reach 1.6 million in 2018 and 2 million by 2022. A large share of these cars is to be exported to countries including Algeria, Azerbaijan, Egypt, Iraq, Russia, Syria and Ukraine.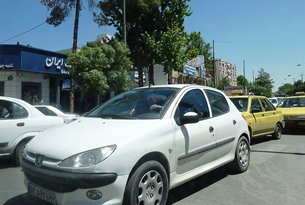 European brands such as the French automaker Peugeot-Citroen and Italy's Fiat SpA are now eager to re-enter the Iranian market. However, it is worth noting that during the UN sanctions period, Chinese brands such as Chery, Lifan and Jianghuai actually managed to increase their presence in Iran. Despite the sanctions, they had greater latitude than their Western counterparts in their business dealings with Iran. (For Iran's remaining sanctions and its implications, please refer to 'Iran Unbound: Balancing Opportunities with Practical Business Risks'.)
Chery is the first automaker in China to have invested in Iran. As early as 2004, the company initiated cooperation with Iran's Modiran Vehicle Manufacturing Company (MVM). Over the years, it has gradually increased its business presence in Iran, selling about 40,000 cars in 2015 and establishing over 150 sales and service networks in key cities such as Tehran, Mashhad, Isfahan and Tabriz. In 2015, Zhejiang Geely, the parent company of Volvo and Geely, was also reported to be looking into opening its first assembly operation in the country, with an initial capacity of around 20,000 units per year.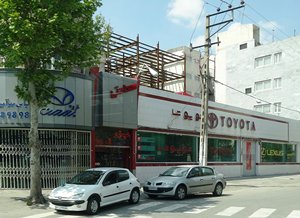 Although automotive manufacture is not a key industry in Hong Kong, many Hong Kong companies have long been engaged in the auto parts business. Some of them act as suppliers to automotive manufacturers in the US, Europe and Japan. There is also considerable demand for high quality accessories and latest car navigation and entertainment devices among middle-class Iranian car owners.
In 2015, Hong Kong's exports of auto parts and accessories to UAE totalled US$12.9 million. The largest product groups within this were parts and accessories of motor vehicles under HS headings 8701 to 8705 and radio-broadcast receivers for motor vehicles, combined with sound recording or reproducing apparatus. Unsurprisingly, a considerable amount of these Hong Kong exports, though initially destined for the UAE, ended up being re‑exported to Iran.
Overall, since the lifting of UN sanctions, opportunities have much improved for Hong Kong companies wishing to supply products directly to Iran. So has the prospect of using the country as a distribution hub for the broader regional market. In the medium-to-long term, Hong Kong companies thinking strategically might consider setting up their production lines in Iran, in order to serve its automotive products market more effectively.
Textile Industry Show Potential amid Government Encouragement
Alongside its sizeable automotive industry, Iran also has a long and successful history of manufacturing textiles. The country's textile companies are mostly based in the central provinces such as Yazd and Isfahan, as well as the city of Tehran.
However, domestic textile and clothing production in Iran is rather limited for the time being, in the face of an influx of inexpensive clothing imports and smuggled readymade garments (RMG) from Turkey, China and UAE.
Nonetheless, there are a number of Iranian factories specialised in producing high-end fabrics for export to Europe. In fact, the bulk of the textile products consumed locally, particularly RMGs, are actually imported. According to WTO statistics, Iran's textile exports during 2014 came to US$892 million, accounting for a mere 1% of the economy's total merchandise exports. In the same year, the country's textile imports came to US$814 million, making up 1.6% of the economy's total merchandise imports.
Iran's long-term development plan Vision 2025 has identified textile and clothing as one of the core industries for expansion. Its specific industrial action plan emphasises the need for technological advancement and the improvement of human resources productivity. To increase the industry's competitiveness, Iran is welcoming foreign companies to bring in much-needed capital for investment in new machineries, as well as the technical know-how to enhance the production process.
By way of example, consider TK Chemical Corp, the spandex-making affiliate of Korean's SM Group. According to the company's spokesman, its exports of spandex fibres to Iran leapt from 150 tonnes in 2001, when the company first entered the market, to 2,800 tonnes in 2015. In May 2016, having successfully established a long-term business relationship with Iran, TK Chemical Corp announced plans to set up a joint venture with local companies. TK will invest US$69 million to build a spandex facility with a yearly production capacity of 10,000 tonnes. Reports suggest that aim is for the plant to begin production in 2019. This plan surely testifies the company's confidence in the emerging Iranian market, now that the economic sanctions have been lifted.
As told, Iran is now normalising trade with the West, and prospects within the textile industry's prospects have improved markedly. In the foreseeable future, Hong Kong companies may find better opportunities in Iran for supplying machinery, fabrics and other ancillary items. Evidently, in the face of the massive influx of cheap RMG products, it may take quite some time for local clothing clusters to develop and grow. Before setting up production facilities in the country, Hong Kong businesses should carefully weigh up the overall benefits and operational challenges by examining investment protection and incentives, local law and regulations, and the advantages of partnering with local Iranian companies.
The forthcoming article Iran Unbound: Opportunities in the Special Economic and Free Zones, will provide an overview of Iran's foreign investment regime and different incentives being offered in the country's Special Economic Zones and free trade industrial zones.
---
[1] The fast-moving consumer goods industry covers a vast range of items such as food and beverages, personal care products and beauty care products, which are noted for their short shelf life or high shelf turnover.
[2] Iran is bordered to the northwest by Turkey, Azerbaijan and Armenia, to the east by Pakistan and Afghanistan, to the north by Turkmenistan and to the west by Iraq.
Auto Parts
Garments, Textiles & Accessories