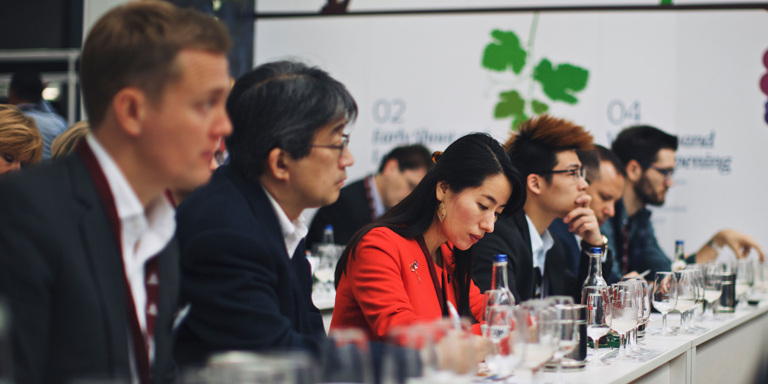 https://hkmb.hktdc.com/en/1X0A85ST
Thirst for Knowledge
Asia offers ample opportunities for the wine education business, says the UK's leading professional wine-course provider.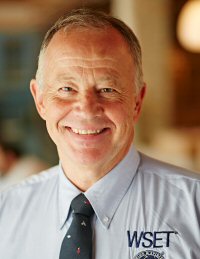 High demand for wine and spirit education across Greater China led London-based Wine & Spirit Education Trust (WSET), the largest global provider of industry qualifications, to locate its first international office in Hong Kong. During the 2016 Hong Kong International Wine & Spirits Fair in November, Ian Harris, WSET Chief Executive, discussed exponential growth in the sector, and how Hong Kong opens doors to the Chinese mainland market.

What's your business relationship with Hong Kong?
We have offered WSET qualifications in Hong Kong, through some 37 providers, since the turn of the millennium. In that time, nearly 30,000 people have taken WSET qualifications, 3,500 in the past 12 months. These individuals largely go on to work in the wine and spirits industry in various roles, from production and distribution to hospitality and education, and our diploma is widely viewed as the best stepping stone to the Master of Wine programme. Outside the industry, we are also seeing an increasing number of interested enthusiasts who are looking to develop their personal knowledge.

WSET courses are available in many education centres, including the Asia Wine Service & Education Centre, the Hong Kong Institute of Vocational Education, the University of Hong Kong School of Professional and Continuing Education, Premier Fine Wine Education Institute and Hong Kong Wine School, as well as in businesses such as Berry Bros & Rudd, Diageo RTD, the Shangri-La Hotel Group and the Grand Hyatt Hong Kong. The full suite of WSET courses is available in Hong Kong from Level 1 Awards in Wines, Spirits and Sake to the esteemed Level 4 Diploma in Wines and Spirits.

How has that helped you expand across the border?
Since launching in Hong Kong, the growing interest in wine and spirits education across Greater China has been evident and enabled us to expand rapidly to now offer WSET courses through a further 86 Approved Programme Providers (APPs) in the Chinese mainland. Interest is countrywide and courses are available across the length of the eastern coast with Beijing and Shanghai home to more than 13 providers each, and a range of providers inland from Harbin to Xian to Chengdu. Candidate numbers over the past 10 years have risen exponentially, with an annualised growth of 77 per cent since 2006. In the past year, over 9,000 people went through a WSET programme in the mainland.

Where do you see these markets heading?
The Chinese mainland is a very promising market for us as our biggest international market behind the United Kingdom and a significant growth market. Candidate numbers are up 38 per cent for the 2015/16 academic year as a new wave of millennials in the rising middle class take an interest in wine and spirits. Certainly the presence of WSET programmes in Hong Kong, and indeed the maturity of the wine market in Hong Kong, has helped us to establish such a strong presence over the border. However, Hong Kong remains a strong market for us in its own right, placing in our top-five biggest markets in 2015-16.

What role does your Hong Kong office play?
The Hong Kong office offers support to WSET's local network of course providers, educators and corporate partners, as well as the growing WSET alumni community across Asia-Pacific. This additional support is there to aid operations as candidate numbers continue to grow at existing APPs and also manage additional interest from new APPs looking to offer our courses. Plans are being put in place to expand operations to include examination support in the future, and we are looking at all options as the Asia-Pacific region now accounts for over one-third of all WSET candidates.

Where do you see the wine industry itself moving?
Hong Kong remains a key gateway for getting wines into the mainland, and certainly the austerity measures introduced by the Central Government two years ago had a major effect on wine markets both in Hong Kong and the mainland. This particularly hit the top end, and the bottom fell out of the fine wine market for a while. However, the positive side was that consumers were introduced to wines from other countries, and learned that there was life after Bordeaux. From a WSET perspective, our candidate registrations, to date, in Hong Kong are up 51 per cent on this time last year, and we see fewer candidates travelling from China to Hong Kong to complete courses now that there is greater availability locally.

What are the wider prospects for the wine education business?
Wine education will continue to grow in every market where there is a thirst for knowledge, and where wine companies are investing. There are very few mature wine markets in the world, and even in a country like the UK, which has had a wine industry for 200 years, and which has seen exponential growth in wine consumption since the 1970s, less than 0.5 per cent of people who work with wine in the UK hospitality industry have received any sort of formal wine education. So it's still a very big world of opportunity out there, and my team at WSET are relishing the challenges of the next few years, and we are expecting continuing growth.
Related Link
Wine & Spirit Education Trust (WSET)
United Kingdom
Hong Kong
Western Europe