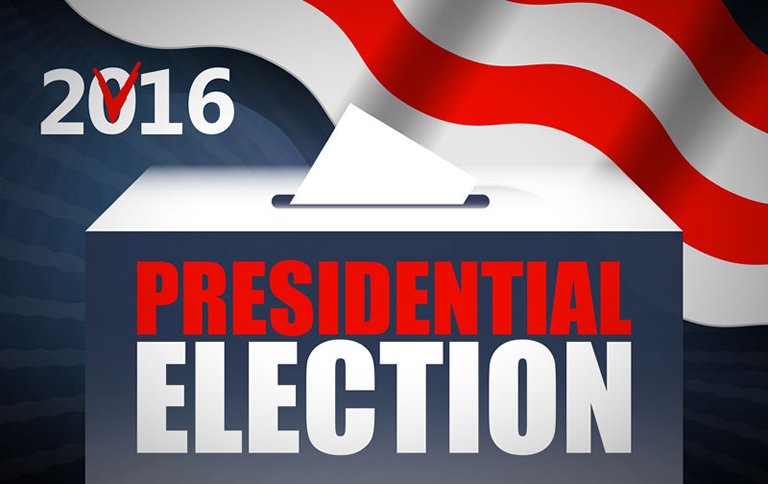 https://hkmb.hktdc.com/en/1X0A822S
Outcomes of the 2016 US Presidential Election: A Snapshot
The US has surprised the world by electing Donald Trump, the Republican Party candidate, as the country's next President. If Trump sticks to the agenda he proposed during the election campaign, the global trade environment will be significantly affected. Withdrawal from trade agreements and imposition of prohibitive import tariffs would have serious repercussions for a number of countries, including China and Mexico. If Sino-US economic and trade relations deteriorate, Hong Kong businesses will naturally take a turn for the worse. Nonetheless, it is hoped that the existing strong interdependence between China and the US across many aspects of international cooperation, along with the checks and balances in the US political system, will be a key driver of constructive bilateral ties.

A Stunning Victory for Donald Trump

In a surprising turn of events – one that sent shockwaves across the globe - Donald Trump, the Republican Party candidate, won the US presidential election on 8 November, defeating Democratic Party candidate, Hillary Clinton, who was widely expected to become the nation's first female leader. Trump unexpectedly claimed the traditionally Democratic states of Pennsylvania and Wisconsin, as well as the key battleground states of Florida, Iowa, North Carolina and Ohio. Clinton was able to prevail in traditional Democratic strongholds such as California, Maryland, New York, Oregon and Washington State, as well as in the battleground states of Colorado, Nevada, New Hampshire and Virginia.

Trump's victory is especially surprising because few observers expected such a formidable performance across the Midwest and in parts of the Northeast. Just prior to the election day, the vast majority of national and state polls, as well as every major statistical election forecast, projected a Clinton victory, with her odds of winning ranging from 71% to 99%.

In Congress, the Republican Party will retain control of both the House of Representatives and the Senate, against earlier expectation that the Democrats would regain control of the Senate. In principle, a clean sweep in both presidential and congressional elections should give Trump authority exceeding his predecessor, Barack Obama, whose executive power has been hampered by a Republican-dominated Congress. Given the internal bickering within the Republican Party, however, it would be more probable that the Republican-controlled Congress and the US business community will jointly exert a moderating influence on Trump, including in the area of economy and trade.

Trump's Election Manifesto on Economy and Trade

During his election campaign, Trump pledged to create a dynamic, booming economy that generates 25 million new jobs over the next decade by boosting economic growth to an annual average of 3.5%, with the potential to reach a 4% rate. His economic plan states that increasing growth by 1.5% would result in 18 million jobs in 10 years' time, above the projected current job growth figures of seven million. Trump also favours the adoption of reform policies with a pro-growth tax plan, a new modern regulatory framework, a trade policy that puts America first and an 'unleashed' American energy plan. He also has a 'penny plan' to reduce non-defence, non-safety net spending by 1% of the previous year's total each year.

Trump believes his America-first trade policy would be an important driver of US economic growth. The overarching objective of this strategy is to ensure that every US FTA increases GDP growth, reduces the US trade deficit and strengthens the domestic manufacturing base. He warns that there will be no TPP even if the current President and Congress pass it in a lame-duck session before Trump assumes office in January. Indeed, he has vowed to withdraw the US from that agreement.

Meanwhile, Trump promised he would appoint the toughest trade negotiators to fight on behalf of US workers. He would direct the Secretary of Commerce to identify every trade agreement violation by a foreign country that harms US workers and direct all appropriate government agencies to use all available mechanisms to end these abuses. He would also renegotiate NAFTA in an effort to secure a better deal for American workers and withdraw the US from the agreement if Canada and Mexico refuse to make the necessary modifications.

Regarding China, Trump had threatened to designate the mainland as a currency manipulator, noting that any countries that manipulate their currency to take unfair advantage of the US will face higher tariffs and taxes. When he formally announced his presidential candidacy, Trump vowed to bring back US jobs from China, Mexico, Japan and many other places. Additionally, Trump would direct the US Trade Representative to bring trade cases against China and use every lawful presidential power at his disposal to remedy trade disputes if Beijing does not cease what he alleges to be illegal activities. Specifically, Trump has called for a 45% tariff on imports from the mainland.

It is uncertain whether Trump would be as tough on China as he has boasted since formally announcing his candidacy in June 2015, or whether cooler heads would prevail following taking office in January. While China-bashing is popular in presidential campaigns and successful presidential candidates have invariably turned down their rhetoric after they have been sworn into office, Trump is an unconventional candidate likely to be less predictable.

What is certain is that any attempts to designate China as a currency manipulator and/or impose punitive tariffs on Beijing would have a significantly negative impact on Sino-US economic and trade relations. The imposition of a punitive tariff on US imports from China would almost certainly elicit a retaliatory response from Beijing and could potentially cause major trade conflicts between the two economic giants, leading to negative consequences for Hong Kong businesses.

Prospects and Implications

The election of Trump as the new US president is being seen by many as a 'Black Swan' event, and is likely to raise volatility in financial markets around the world significantly, at least in the near term. While the prevailing recovery of the US economy should see the Federal Reserve on course to normalise its monetary policy, its pace may be affected by the uncertainties stemming from Trump's victory. Such uncertainties in US trade policy and Sino-US relations may also dampen US growth prospects.

While Clinton was perceived by the business community as having a more balanced and moderate approach to international trade, Trump has taken a different stance on trade – in particular, a different approach than the Republican Party. Historically, the Republicans have supported trade, while the Democratic Party has opposed it in order to secure the labour union vote. But a different paradigm has emerged in this election cycle and it is not completely clear what Trump might do on trade issues.

With his victory, there is speculation that Trump could enter the presidency with the view that he has to fulfil some of his campaign promises, such as raising import tariffs on Chinese products and withdrawing from agreements such as NAFTA. US law would allow him to take action. Under the NAFTA Implementation Act of 1993, for example, most-favoured-nation tariffs could be re-imposed on imports from Canada and/or Mexico unilaterally and after consultation with Congress.

Furthermore, under the Trade Expansion Act of 1962, if the President finds that there is an adverse impact on national security from imports, he can impose tariffs or quotas as needed to offset the adverse impact. Under the Trade Act of 1974, if there is a large and serious US balance of payments (BOP) deficit, the President can impose tariffs of up to 15%, quantitative restrictions, or both for up to 150 days against one or more countries with large BOP surpluses. If foreign countries deny the US its FTA rights or carry out practices that are unjustifiable, unreasonable or discriminatory, the US can also take retaliatory actions at the discretion of the President, including increasing tariffs or imposing quotas.

Both the US courts and Congress may have difficulty in preventing any action by Trump if he enacts relevant provisions under the existing laws. In raising import tariffs, for instance, any efforts to block the President would have to be undertaken in congressional or court challenges, which would take significant time. The resulting lengthy legal battle would do little to resolve the issue in the short term, while the challenged tariffs remain in place.

The commercial and consumer impact may be the only effective counteracting force, considering that the brunt of the impact of increased tariffs is likely to be borne by US consumers. That said, the internal disagreement against Trump within the Republican Party, in tandem with acute Democratic opposition, is expected to result in a toning-down of many of Trump's controversial moves by Congress.

Certainly, if Trump sticks to his trade policy agenda, the global trade environment will be seriously affected. The withdrawal from TPP, the pledge to break or renegotiate NAFTA, the intention to label China as a currency manipulator and bring trade cases against China in the US and at the WTO, as well as the threat to use every lawful presidential power to remedy trade disputes with China, are detrimental to Sino-US trade relations. Global trade, which is highly vulnerable to protectionism, is also likely to suffer. If Sino-US economic and trade relations deteriorate, Hong Kong businesses will naturally take a turn for the worse.

If recent experience is any guide, the winning US presidential candidate may not make any unduly significant impact on US trade policies and Sino-American economic and trade relations. To a large extent, China-bashing is merely a tactic used in past election campaigns to draw voters. Therefore, Trump may become more pragmatic and might not implement the promises and declarations made during his campaign, once in office. Given that the US and China are each other's largest trading partners, the existing strong interdependence between the two countries in many aspects of international cooperation will be a major force in limiting the President-elect's ability to adopt outrageous policies and a main engine for fortifying bilateral relations.