https://hkmb.hktdc.com/en/1X0A7ZLI
E-commerce: Creative Use of Vending Machines for O2O Promotion (Interview with JTSoft)
China's approach to marketing and social media is very different from that taken in the rest of the world. For instance, QR codes are widely used in mainland China, and consumers are much less hesitant about linking their personal social-media accounts with merchants to receive promotional messages. O2O (online-to-offline) marketing in China appears to be developing in a much more sophisticated and innovative way than anywhere else.

One recent illustration of this is the creative application of vending machines. While they have long been used to sell goods, some marketers in China have turned them into an interactive digital advertising platform. JTSoft, a Hong Kong IT company, has participated in the software design of these machines.

"Our vending machines, usually installed in the central district of major cities, are equipped with a display, which can be used not only to showcase the products but also as an interactive digital platform for advertisement and promotion," explained Jacky Lee, Business Development Manager of JTSoft.

Lee cited an example about one of his prospective clients selling cosmetics and beauty products on the mainland, and which intends to perform O2O marketing via its network of connected vending machines. People who come to the machine are enticed to register as a member, and are asked for their contact information such as mobile-phone numbers or WeChat account details. They are then prompted to play some simple games or answer a few easy questions in order to redeem a free sample, such as a face mask. As a connection has been established, the merchant can easily offer coupons, discounts, etc., by sending emails or push messages to the members' mobile devices, and even connect them to online marketplaces where their products are sold – a seamless consumption experience.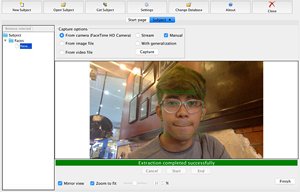 Compared with the traditional way of distributing free samples on the street, promotion via vending machines has a number of benefits. First, it is an automated process, which saves the cost of hiring and monitoring staff. Second, as members have to input their unique information, only one sample will be given to one person (a number of samples are often given to the same person during street distribution), which helps to reduce costs. Third, the marketing effort can be more targeted and precise as each vending machine is equipped with a camera with facial recognition software – merchants can set the targeted age or gender group that can register as a member and receive a sample. The small games also make it fun for the prospective members, while acting as gimmicks to get customers interested.

"This is one of the cheapest ways to reach mainland consumers personally, as the total cost for a basic launch is only RMB200,000, which includes the provision of hardware and software, as well as a monthly charge of about RMB2,000 to RMB3,000," said Lee. "The facial recognition and detection feature is key as it will help our clients market to their targeted group of customers. Our business should gain momentum as mainland China moves from coins and bills to electronic payments and we deploy our connected vending machines on a larger scale."

Lee sees the high penetration of e-commerce as well as the growing ubiquity of WeChat and QR-code usage on the mainland as a golden opportunity to provide interactive e-marketing and promotion through a network of vending machines, utilising the power of combining traditional offline promotions with online initiatives.

Asked what had driven JTSoft to enter the mainland market, Lee said Hong Kong's IT companies were facing keen competition in the region, especially among those that only provided website and mobile application design services. "To build a competitive advantage over our rivals, we cannot just follow the crowd," said Lee. "Therefore, we have to think out of the box to offer innovative solutions to our clients."

Even though China is the world's largest and most dynamic e-commerce market, succeeding on the mainland is far from easy. Lee said finding the right local partner was important as they could offer insights into the unique digital landscape, help to understand consumer behaviour and assist in resolving complicated regulatory issues. Hong Kong companies, on the other hand, could contribute in the areas of brand building, commercialisation of technology, and utilising global trends and information.
Hong Kong
Mainland China