https://hkmb.hktdc.com/en/1X0A7YIO
Mobile Marketplace for Millennials
Hong Kong is the fastest-growing market for Singapore's new mobile classifieds trading app, Carousell.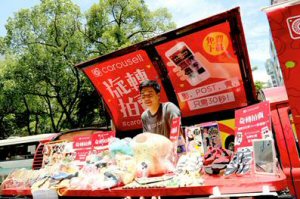 Since its soft-launch in Hong Kong in January, about two million items have been listed on the classifieds trading app Carousell, with transaction volumes growing at an average monthly rate of 29 per cent, according to Jia Jih Chai, Vice-President, International, Carousell. Within two weeks of its official Hong Kong launch in June 2016, Carousell had become the top shopping app on the Google Play store, and number two in the App store.

Fashion-savvy millennials have been the fastest to catch on to this new mobile marketplace, which uses familiar smartphone features to buy and sell.

"All it takes is 30 seconds to snap a photo, type a description, and post a listing," said Mr Chai. "Buying is just as simple. It's highly visual, so you simply scroll to browse."

An interested buyer begins a chat with the seller. If a deal is to be done, they then agree on price, payment method and a meeting place to complete the transaction. Users can also share their favourite buys or latest listings on Facebook, Instagram or Twitter, directly from the app.
Response to Market Need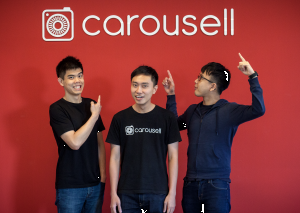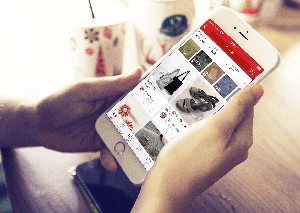 The Singapore start-up was founded in 2012 by three local tech entrepreneurs, Marcus Tan, Lucas Ngoo and Siu-Rui Quek, who returned from a Silicon Valley internship, inspired to use technology to solve meaningful problems at scale.

One soon presented itself: when selling their surplus possessions, they were frustrated by existing second-hand online forums. To solve this, the colleagues developed a prototype app (in 54 hours), pitched it to a Singapore start-up competition, and won.

After securing S$1million (US$718,486) in seed funding in November 2013, the partners raised a further US$6 million the following year, and in August 2016, announced an additional US$35 million in venture funding.

Led by Rakuten Ventures, together with Sequoia India, Golden Gate Ventures and 500 Startups, the investment is one of the largest reported Series B rounds raised in the APAC mobile classifieds space, according to Carousell co-founder and CEO Mr Quek, who together with co-founder Mr Ngoo, is on Forbes' 30 Under-30 Asia Entrepreneur 2016 list.

"The additional capital will accelerate Carousell's growth into new markets around the world, and bolster our product and engineering teams," Mr Quek said. "This will strengthen Carousell's position as one of the largest and fastest-growing mobile classifieds marketplaces."
Regional Reach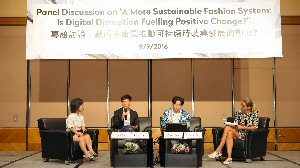 The free mobile app currently serves 14 major cities in six economies (Singapore, Malaysia, Indonesia, Taiwan, Hong Kong and the Philippines), in four languages.

In Hong Kong, the fastest-selling items are fashion accessories, including designer handbags, as well as electronics and gadgets, such as smartphones. The highest-priced item to date has been a HK$2.15 million Ferrari F548.

"The typical user spends an average of 17 minutes on Carousell a day, which is comparable to apps like Instagram," Mr Chai said. "These high levels of engagement validate Carousell's unique approach."

He believes that the app also serves an environmental purpose by giving unwanted items a new lease of life. Participating in the fashion recycling conference hosted by Hong Kong environmental group Redress during CENTRESTAGE in September, Mr Chai said that he was struck by the city's growing community awareness of the need for more responsible consumption.
"There is a lot of concern about the growing problem of waste, and at the same time, a lot of things in everyone's homes that could be put to better use," he said.
Gaining Traction
Growing the business is "definitely easier in Hong Kong because of the city's density," Mr Chai said. "Consumers buy a lot of things, but their homes are typically small, so they need to continuously de-clutter in order to make space. Hong Kong is right now the fastest-growing market for us."

The vision for the company is to expand region-wide, and eventually globally. "But it's still early days for us," Mr Chai said. For now the focus is on further developing the app into a vibrant and relevant online platform that's easy to use and meets consumers' needs.

"Whenever we go into any new market, we have to think whether it will work; will it get traction," he said. "For us, Hong Kong has been a great market for that."
Related Link
Carousell