https://hkmb.hktdc.com/en/1X0A7Y9X
Hong Kong's Partnership with "Pearl" of the Belt and Road
Belarus is home to one of the largest Belt and Road projects, offering new business opportunities for Hong Kong businesses.
Construction is being stepped up on a key project within China's Belt and Road Initiative – a major high-tech industrial park near the Belarus capital of Minsk, said to be China's largest overseas investment project. Described by Chinese President Xi Jinping as "a pearl" on the land-based Silk Road Economic Belt, the China-Belarus Industrial Park will eventually cover an area of nearly 8,000 hectares. The Hong Kong-based state enterprise China Merchants Group (CMG) is one of the Park's founders, and CMG Director Hu Zheng is the Park's CEO.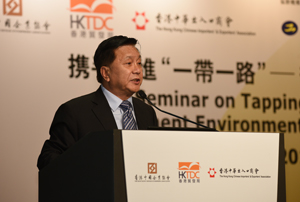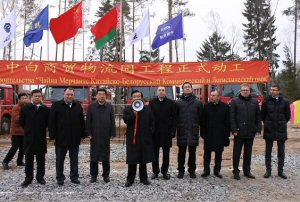 Supporting the Belt and Road Initiative's broad, cross-boundary development aiming to link countries together, the Park, otherwise known as Great Stone Industrial Park, will focus on electronics, biomedicine, chemicals, engineering and new material development, while its infrastructure will include industrial, transportation and residential zones as well as offices, shopping and leisure sites, with extensive financial and scientific research centres.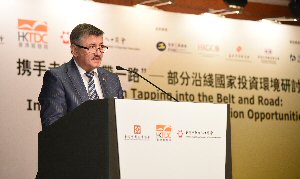 Senior Belarus officials along with the CMG's Mr Hu took part in a seminar in Hong Kong last month to discuss business opportunities offered by the new park and in Belarus itself, focusing specifically on the investment environment and relocation opportunities. Belarus Economy Minister Vladimir Zinovskiy described his country as an important nodal platform on the new Silk Road linking China with Europe, and a logistics hub at the crossroads of continental economic clusters.
(For more information about the Belt and Road Initiative, visit: http://beltandroad.hktdc.com/en/)
Hong Kong Connection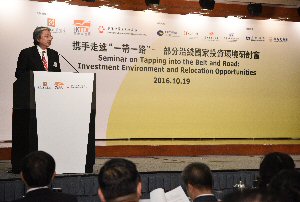 Belarus is ready to cooperate with Hong Kong in the trade, economic and financial sectors, said Mr Zinovskiy, who believes that Hong Kong plays a crucial role for the project and for the wider Silk Road Economic Belt, given CMG's interest in the Park's transport and logistics. "CMG will establish an investment fund in the Industrial Park to support Chinese mainland companies," he noted. "This is important, as the headquarters for CMG is in Hong Kong," thereby tapping the city's financial markets and services.

In a keynote speech, Hong Kong Financial Secretary John Tsang underlined the city's "well-established, fair and highly effective market," particularly offering advanced professional services such as architecture, engineering, management and legal expertise. Mr Tsang encouraged "enterprises and investors involved in the Belt and Road Initiative to make good use of Hong Kong's world-class business network, infrastructure facilities and professional services." He noted that in recent years, freight train routes linking Chengdu, Chongqing and Suzhou with Europe through Kazakhstan, Russia and Belarus could see products arriving in the European Union from China in just two weeks.

As the developer and operator of the China-Belarus Industrial Park, CMG is in the midst of developing regulations and the way in which the park will emerge as an entity. "As soon as we took on the park, we invested US$500 million to purchase land and set up supply chain logistics services," he said. As a global conglomerate, CMG has total assets of US$132.9 billion across businesses that include industry, finance, capital investment and operations. A keen participant in China's Belt and Road Initiative, its industry platforms cover ports, toll roads, shipping, development zones, real estate, offshore engineering and trade as well as logistics. The Belarus project is the group's largest of its kind outside China.
European Interest
The construction of the park is expected to span 30 years, but the first trade and logistics sub-park is set for commissioning next year, after breaking ground last December. The joint venture was signed between China and Belarus in 2012. Direct investment in the entire project is estimated at between US$2 billion and US$5 billion, with China spending US$1.5 billion on infrastructure alone. There has also been interest and cooperation from the European Union and the Eurasian Economic Union or EEU (of which Belarus is a founding member). Both are likely to be major trade partners given their member countries' strategic positioning on the Belt and Road routes.

Mr Zinovskiy said of the EEU, whose other members are Russia, Kazakhstan, Kyrgyzstan and Armenia, "Cooperation between the countries is both very intense and very favourable in the investment, trade and economic spheres, thanks to the leaders of our countries. About 30 memoranda of understanding were signed last September. The EEU is very interested in cooperation with China." The EEU's Department of the Economy is continuing negotiations on tax preferences and privileges as well as foreign trade, he said.
10+10 Tax Break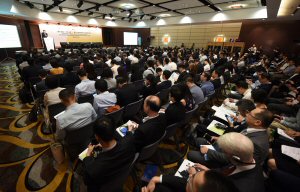 The Industrial Park itself will offer preferential taxation to investors under a "10+10" formula, exempting firms from paying tax for the first 10 years from the date of registration and 50 per cent reduction of corporate income tax for the following 10 years of operation there. Additionally, employees joining companies in the park will enjoy tax benefits while the enterprises set up and establish themselves. Mr Zinovskiy said that in welcoming companies from Hong Kong to the Park, Belarus guarantees investment protection and cooperation. Liberal laws on foreign ownership are also reportedly being put in place while the Park expects to attract a well-educated international labour force to run its high-tech and export-orientated production centres.

Apart from CMG, other enterprises already set up in the park include mainland-based firms with a global reach, such as the agriculture and construction machinery manufacturer YTO Group, the world's-largest telecom equipment manufacturer Huawei Technologies, and international telecom and systems operator ZTE.

Speaking at the seminar, Belarus Director of the National Agency of Investment Natalia Nikandrova said the country has grown to become a business destination with a diversified economy producing quality goods – including the glass windows at London's Heathrow Airport, innovative x-ray systems for airports and coating technology for the latest generation of smartphones, while Belarus software developers are making a name for themselves around the world. In short, she said, Belarus is a hub for the Belt and Road, with efficient transport and a strategic platform to interface with Belarusian and Chinese achievements and technologies.

The seminar was jointly organised by the Hong Kong Trade Development Council, the Hong Kong Chinese Enterprise Association, and the Hong Kong Chinese Importers and Exporters Association. Mr Zinovskiy commented: "I hope that this seminar will not only be a platform for establishing new business contacts, but also allow the exchange of ideas and promote the development of business initiatives."

The HKTDC will organise additional seminars on market opportunities in the Chinese mainland and other emerging markets, including one focusing on overseas industrial park opportunities, at the World SME Expo, to be held 1-3 December in Hong Kong. The event will also feature exhibitors from Belt and Road countries showcasing business opportunities in these emerging markets.
Related Links
Belt and Road
Great Stone Industrial Park
HKTDC World SME Expo
National Agency of Investment and Privatization
Finance & Investment
Technology
Belarus
Hong Kong
Mainland China
Eastern Europe