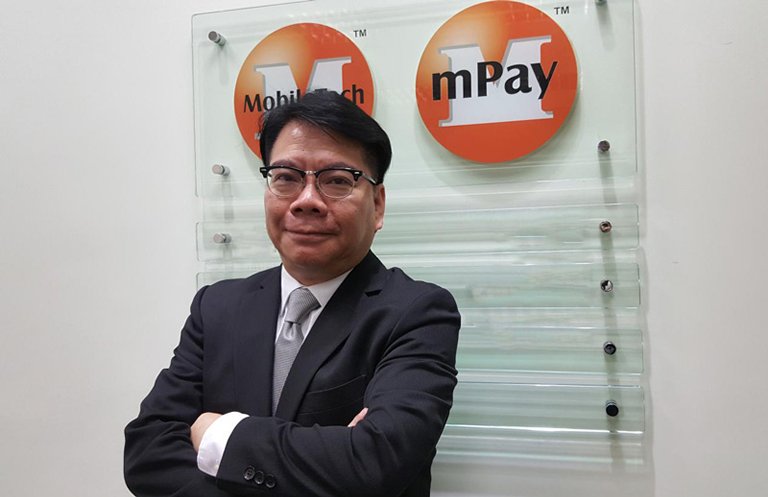 https://hkmb.hktdc.com/en/1X0A7PW1
Hong Kong: One-Stop Electronic Payment Solution for Cross-border E-commerce (Interview with mPay)
One of the Hong Kong pioneers of electronic payment solutions for online merchants that conduct local and cross-border e-commerce and m-commerce is Sam Lam, who founded mPay eight years ago.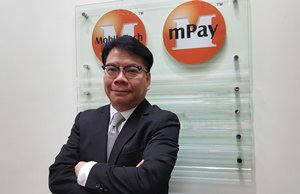 Lam identified online payment as a niche market while working in the field of self-service & electronic payment service applications in the early 90's. With his knowledge and know-how, Lam and his team successfully built a transaction-processing infrastructure that links suppliers, retailers, enterprises, mobile operators, and financial institutions in a secure end-to-end network.

In collaboration with Visa and MasterCard (through the relevant banks), China UnionPay (CUP), Alipay, WeChat Pay, Octopus Online and PPS, Lam's company enables online merchants to accept transactions from consumers in Hong Kong, mainland China, and countries worldwide. mPay charges customers a low set-up and annual fees, but its core revenue stream comes from taking a small percentage of each online transaction. The beauty of this business model is that mPay's growth is geared to the success of its customers.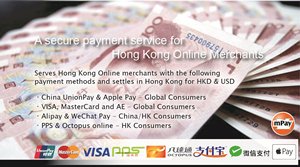 With mPay's one-stop secure online payment service (which supports multi-delivery channels and multi-currencies), e-commerce websites or mobile apps worldwide can open for business without the hassle of dealing with multiple financial institutions and a variety of payment methods. Furthermore, its customers can get a reasonable rate from the financial institutions that have partnered with mPay. The payment system also provides customers with detailed online reports of all their transactions.

"Our service is especially valuable to SMEs that cannot afford their own IT teams to manage the online transaction process and deal with multiple payment methods," said Lam. "Even large corporations are deploying our service because it saves them a lot of daily hassle and manpower for a minimal service fee and a commission based on the transaction value. Our balanced ratio of SMEs and large corporations adds up to a solid customer base for our future expansion."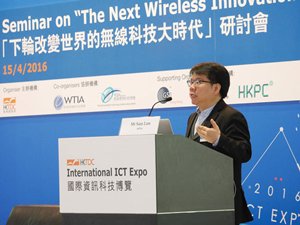 Today, 70% of mPay's business comes from cross-border e-commerce and only 30% from local e-commerce. Its revenue has doubled in the past three years, and Lam expects the sales momentum to continue in the near term, with further significant development likely. "At present, the majority of mPay's customers are merchants based in Hong Kong, but our one-stop online payment solution can easily support merchants with operations overseas or on the Chinese mainland," he said. "The only requirement is that these merchants should have a company registered in Hong Kong. Hong Kong is well-positioned to serve both the overseas and the mainland markets. We are proud to announce that we can serve Hong Kong merchants with UnionPay and Apple Pay from the fourth quarter this year."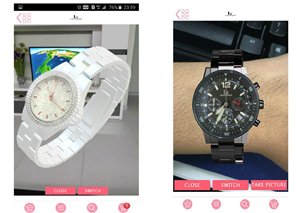 Apart from his prime focus on electronic payments, Lam provides other innovative services to his customers. One of his latest products is the "MetroLink" service that utilises virtual reality (VR) technology and is specially designed to demonstrate luxury products to online consumers. By downloading the merchant's app onto their smartphones, consumers can see how different items look on their wrists and purchase items without leaving their homes.

Lam said: "Previously, VR technology has mainly been applied in the fields of engineering, entertainment, education and design. In the future, I anticipate VR applications will be widely used in the e-commerce and m-commerce environment to enable users to interact with all kinds of products in a context similar to a real life situation. When this happens, it will take the user experience to the next level."
Information Technology
Finance & Investment